Border guards operating in the northern province of Dien Bien recently detained two Laotian citizens as they were in the process of attempting to smuggle a large quantity of drugs into the nation.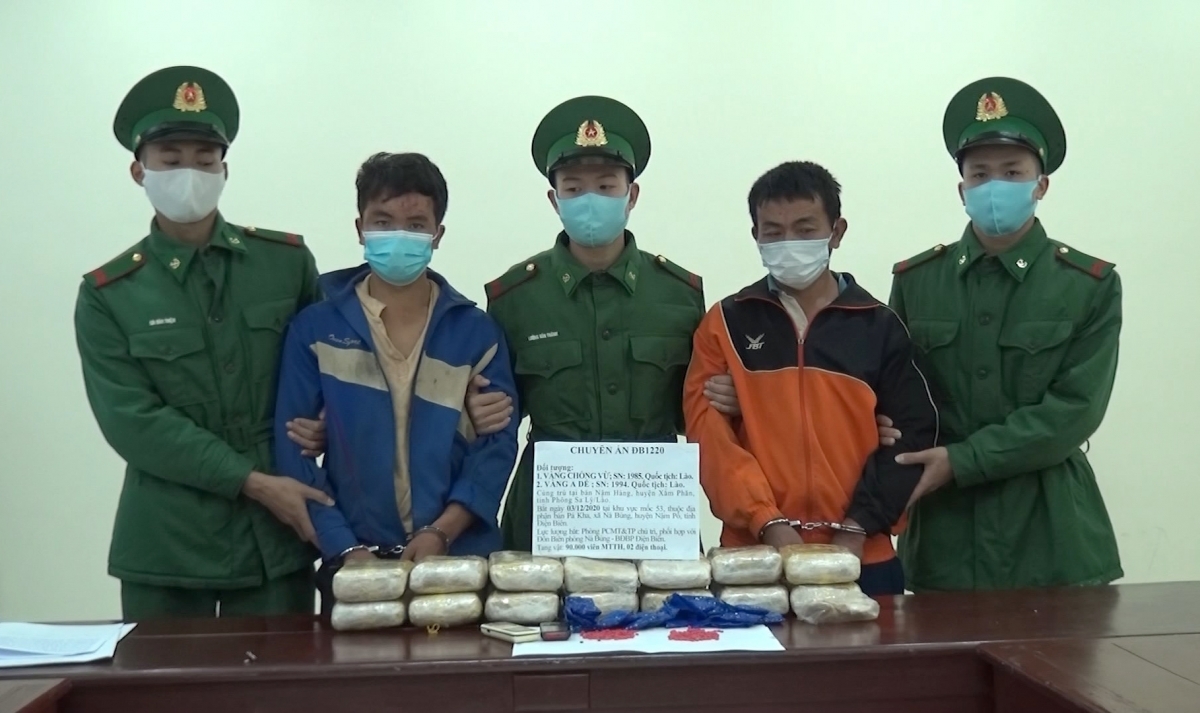 The pair were caught red-handed along the country's border with Laos in Pa Kha hamlet of Na Bung commune in Nam Po district at 10 p.m. on December 3. According to Dien Bien border guards on duty at the time, the Laotian nationals were in possession of 90,000 pills of recreational drugs.
As a means of smuggling the drugs into the nation, the pills had been tightly wrapped inside a number of nylon bags before being hidden within their backpacks.
The drug traffickers were later identified as Vang Chong Vu, 35, and Vang A De, 26, both of whom have Laotian nationality and reside in Samphanh district of Phongsaly province in Laos.
Upon being questioned by local police forces, the pair confessed to transporting the large drugs haul from Oudomxay province in Laos across the border, with the intention of selling the drugs to a Vietnamese person named Tu at price of VND800 million, equal to US$34,782.
At present, the case remains under further investigation. VOV