Police forces operating in Quang Binh Province have moved to arrest two Vietnamese citizens suspected of assisting people to enter Australia illegally.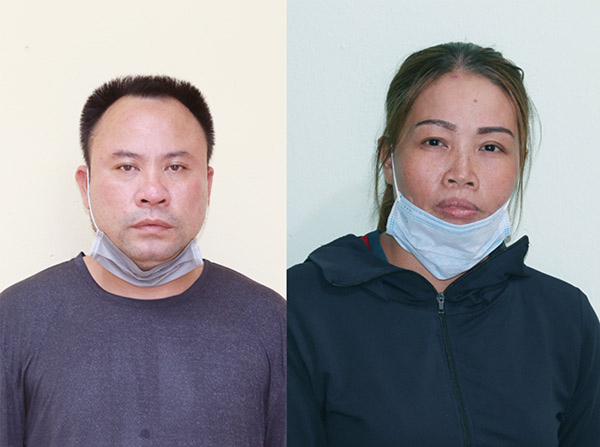 The two suspects at the police station.

According to an investigation being conducted by local police, attempts to begin the smuggling operation first began in early March when Phan Van Muoi and Vu Thi Van contacted Rois, an Indonesian national. The trio discussed ways to organise legal entry into Indonesia for 17 Vietnamese citizens. Once in Indonesia as visitors, the smugglers had planned to arrange for the group to illegally enter Australia, with individuals each paying Muoi and Van a fee ranging from US$15,000 to US$30,000.
Once in the Indonesian capital of Jakarta, the pair took a deposit of US$2,000 from each person, before transporting the group to Makassar in order to catch a ship to Australia. However, as a result of the impact of the novel coronavirus epidemic, they were unable to find a large ship that was capable of transporting them across the sea. Following this, six of the group decided to return home, while the remaining 11 agreed to travel to Australia by small ship.
However, the ship drifted into Timor-Leste waters due to engine failure and was unable to reach Australia, with the group being arrested by competent forces.
The case is currently under further investigation. VOV
The Ministry of Public Security has asked the Supreme People's Procuracy of Vietnam to prosecute six people for illegally helping Vietnamese citizens to flee to Europe.

A man told a court in the United Kingdom he was responsible for the deaths of 39 Vietnamese citizens who perished in the back of a lorry last year after they were smuggled into England.