Binh Thuan Police on Monday afternoon released a nationwide wanted notice for two people who had escaped from detention on Sunday.
Interpol-wanted Russian man arrested in Quang Tri
Nationwide wanted notice issued against fleeing Nhat Cuong's director-general
Nhat Cuong Mobile's software services cost Hanoi over VND7.2 billion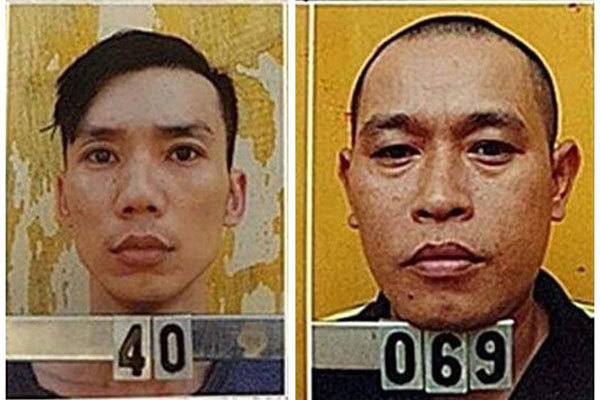 Nguyen Viet Huy (left) and Nguyen Van Nung are wanted nationwide. — VNA/VNS Photo
The two were named as Nguyen Viet Huy, 33, from Phan Thiet City, also known as Huy "poisonous mushroom", and Nguyen Van Nung, 37, from Tuy Phong District.
The police said they escaped from the detention centre at about 3am on Sunday.
Huy is a drug addict and was once sentenced to nine years in prison for trafficking heroin. After getting out of jail, he set up a heroin trafficking ring from HCM City to Binh Thuan.
He was detained on May 6 this year. On searching his house, the police seized about two kilos of methamphetamine and two guns.
Nguyen Van Nung was arrested in December 2017 after stabbing a person to death and injuring another. The Tuy Phong District People's Court sentenced him to eight years and six months in prison. The Binh Thuan Province People's Court rejected the judgement in the first instance, and asked the police to re-investigate.
VNS