Deputy Minister of Education and Training Le Hai An talks to Thanh Niên (Young People) newspaper about inspecting universities' quality and handing down punishment to those that fail to meet standards.
Students finish national high school examination
Over 886,000 students register for national high school exam 2019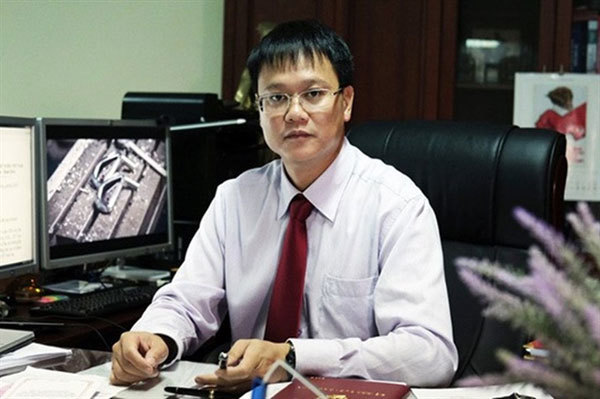 Deputy Minister of Education and Training Le Hai An. — Photo laodong.vn
Universities have contributed suggestions after the national high school exam. What will the Ministry of Education and Training (MoET) change based on their ideas?
The suggestions showed that universities appreciate the organisation of the national high school exam this year. The exam results, which were recently released, offered a good tool for universities to use in their enrolment. The MoET will try to maintain the things that succeeded in future years and will change bad ones. For instance, a university proposed letting a deputy principal sleep overnight in the room containing exam questions. We will consider this proposal carefully.
I want to emphasise that in the recent exam, the MoET set up eight inspection delegations to check localities before, during and after the exam. They monitored the exam quality and encouraged on-duty teachers to carry out their responsibilities.
Universities in the health sector reportedly submitted differing opinions about the exam. What is the MoET's message to them?
One new point in the exam this year is that the MoET has minimum mark for universities in the health industry. To check school reports, universities must follow the MoET's Circular 02 and their enrolment plans, which say the number of seats will be based on school reports and the national high school exam.
Universities will declare their admission scores on July 22. And by August 9, universities will announce their matriculation scores. This is the fairest way to do things.
Universities also recommended more guidance on the implementation of school councils and autonomy. What do you think about these suggestions?
The MoET submitted to the Government a decree giving guidance for the amended Law on Education. The Government will enforce the decree soon.
During recent years, universities gradually have become autonomous in enrolment. Soon, they will be autonomous in personnel, financing and learning.
After the decree is enforced, the MoET will check all related legal documents and then give instruction to universities.
The MoET will also work with other ministries and sectors to resolve differences between the Law on Education and other laws.
VNS