Through international cooperation activities on human rights, Vietnam has played an increasingly important role and actively contributed to the building of common values of human rights in the region and the world.
Actively promoting human rights
In addition to efforts to improve institutions and the national legal system to ensure and promote human rights, Vietnam has always advocated promoting international cooperation in the field of human rights, especially the full implementation of international commitments on human rights to demonstrate the Vietnamese State's determination to promote and ensure fundamental rights and freedoms for the Vietnamese people in accordance with international standards.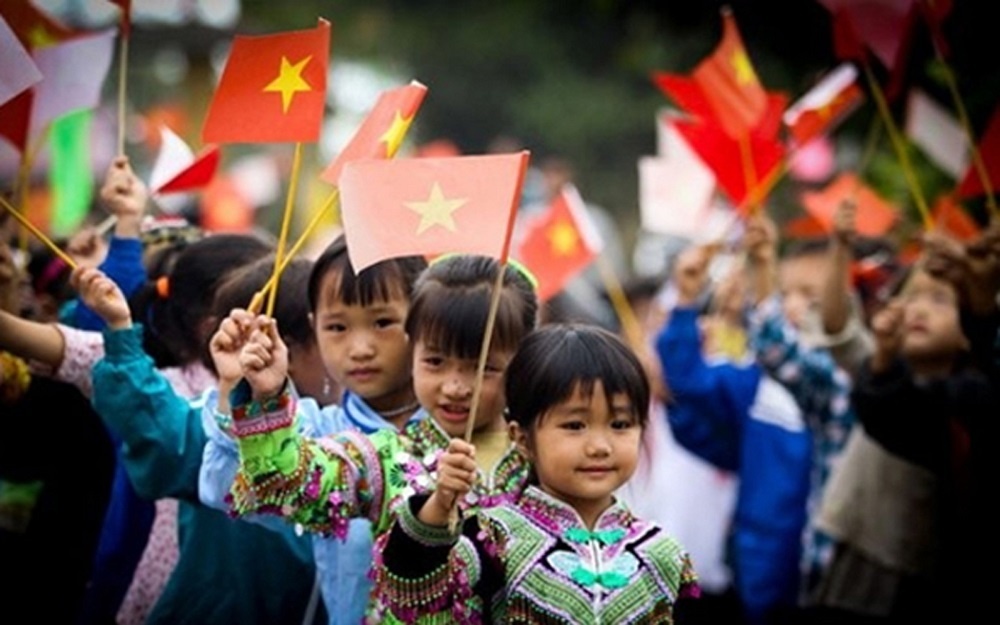 Illustrative photo
In 2020, as the ASEAN Chair and a non-permanent member of the UN Security Council for the term 2020-2021, Vietnam has many opportunities. This is an opportunity for Vietnam to take full advantage of its national position in the international arena, seize opportunities for deep international integration and resources for national development, creating better conditions to ensure people's rights.
Last year, the National Assembly passed the Labor Code (revised) with many new regulations that better guarantee the rights of workers and joined the Convention 98 of the International Labor Organization (ILO) on the right of collective negotiation. Convention 98 is one of the eight core ILO conventions within the framework of fundamental principles and rights at work. This is a pivotal convention that has become an important component of the new generation of free trade agreements, such as the CPTPP (Comprehensive and Progressive Agreement for Trans-Pacific Partnership) or the free trade agreement (FTA) between Vietnam and the EU, as well as in most multinational groups' corporate social responsibility policy.
Vietnam also defended the National Report on the Implementation of the Convention on Civil and Political Rights, one of the conventions considered "difficult" and attracting international attention. The session was held successfully in the spirit of frank communication. Vietnam clearly responded with strong arguments about its human rights laws and policies, as well as the practical implementation of its obligations under the Convention. Vietnam also provided information to help Convention Committee members better understand the real situation of Vietnam, especially as some members still have access to unofficial and unverified information.
In 1982, Vietnam actively registered to become a member of four important international conventions of the United Nations on human rights, including: Convention on Civil and Political Rights (1966); Convention on Economic, Social and Cultural Rights (1966); Convention on the Elimination of All Forms of Discrimination Against Women (1979); Convention on Elimination of All Forms of Racism (1969).
Shortly thereafter, Vietnam became a member of most other important international human rights conventions such as the Convention on the Rights of the Child (1989) and two additional protocols on children in armed conflict and against the use of children in prostitution and pornography activities; Convention on the Rights of Persons with Disabilities (2006); Convention Against Torture and Other Cruel, Inhuman or Degrading Treatment or Punishment...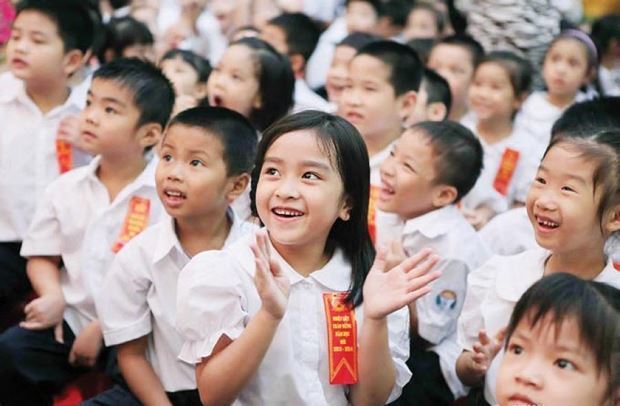 Illustrative photo
After becoming a member of the International Labor Organization (ILO) in 1994, Vietnam has acceded to 20 conventions on labor rights such as the Convention on the minimum age of children to participate in industrial work; Convention on Equal Remuneration between Men and Women; Convention on Non-Discrimination in Employment and Occupation; Covenant or Compulsory Labor; Employment Policy Convention; Convention on Maritime Labor, etc.
With regard to human rights protection and international humanitarian law, Vietnam has actively participated in most conventions such as the Supplementary Protocol to the Geneva Convention on the Protection of Victims in International Conflicts; International Covenant on the Prevention and Punishment of Genocide (1948); International Covenant on the Prevention and Punishment of Crimes in Afghanistan (1973); International Covenant on Non-Application of Legal Restrictions on War Crimes and Crimes Against Humanity (1968); Transnational Organized Crime Convention (2000)...
Demonstrating a constructive, balanced and holistic approach to human rights
Vietnam attaches great importance to cooperation with the Universal Periodic Review (UPR) mechanism of the Human Rights Council and considers it an effective mechanism for sharing information, experiences, and enhancing mutual understanding among countries.
At international forums, Vietnam not only affirms Vietnam's policies and achievements in respect, guarantee and protection of human rights, but also contributes substantially to the joint effort to promote values of human rights in the context of the international community strengthening to build and implement important global agendas such as sustainable development, response to climate change, gender equality, migration...
Vietnam always shows a constructive, balanced and comprehensive approach to human rights, from the contents of development rights, women's rights, children's rights, the right to clean water, the right to education, to freedom of the press, freedom of expression, freedom of religion, access to health and social services, to topics on migration crises, terrorism, extreme violence, crime drug offenses, human trafficking prevention...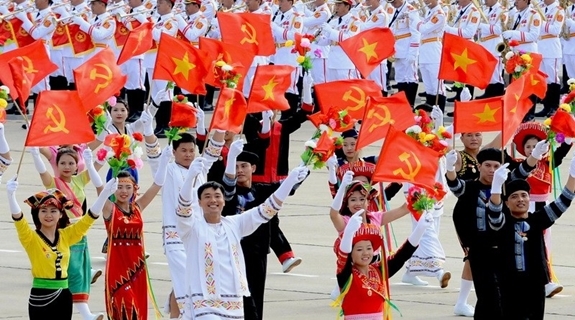 Illustrative photo
More than 10 years ago, as the rotating Chair of the UN Security Council, Vietnam presided over and promoted two key initiatives, the Presidential Declaration on "Children and Armed Conflict" and Resolution 1889 on "Women and peace and security". Vietnam is one of three developing countries that turned a draft provision on "international cooperation" into a main article in the draft Convention on the Rights of Persons with Disabilities, as the basis for developing countries discuss and draft the above Convention.
Ten years after the first term 2008-2009, Vietnam was again elected a non-permanent member of the UN Security Council with 19/193 votes in favor. Just six months after being elected, Vietnam assumed the role of Chairman of the UN Security Council in January 2020 and April 2021.
In the region, Vietnam is an active member of the establishment and operation of the ASEAN Intergovernmental Commission on Human Rights (AICHR), established in October 2009 and other relevant ASEAN bodies on Human rights such as the ASEAN Committee on the Guarantee and Promotion of the Rights of Women and Children (ACWC), the ASEAN Commission on Migrant Labor (ACMW)...
The State of Vietnam also actively contributed to the drafting of the ASEAN Human Rights Declaration, which was approved in November 2012 by senior leaders of ASEAN countries. This is the first document outlining a framework for enhancing cooperation and protecting human rights in the region, and is the commitment of ASEAN countries to respect and ensure fundamental rights and freedoms.
An important highlight in bilateral human rights cooperation is the establishment of regular bilateral human rights dialogue mechanisms with many countries and partners such as the United States, the EU, Australia, Norway, Switzerland (particularly with the EU, by the mechanism of the Chairman of Troika that rotates every 6 months, the dialogue is held twice a year).
Vietnam and the above countries both attach great importance to and appreciate the human rights dialogue. Dialogue mechanisms take place in the spirit of frankness, openness, constructive, substantive content and have brought into play positive results, narrowing differences, not only contributing to enhancing understanding and promoting relationship between Vietnam and its partners, but also a channel to exchange best experiences of each party and solve many human rights issues of mutual concern.
Since 2006, Australia and Vietnam have developed and implemented a Human Rights Technical Cooperation Program between Vietnamese and Australian agencies, to support dialogue mechanisms on human rights. Accordingly, most recently, the two countries signed a three-year (2019-2021) memorandum of understanding on human rights education between Ho Chi Minh National Academy of Politics and the Australian Human Rights Agency.
It can be seen that, in bilateral cooperation activities as well as at multilateral human rights forums, Vietnam always shows a positive, proactive image and makes practical contributions to promote the joint efforts of the international community in the spirit of dialogue and mutual understanding.
Hai Van