Vietnam is expected to put an end to Plasmodium falciparum malaria parasite by 2025, towards eliminating all species of malaria by 2030 as recommended by the World Health Organisation (WHO).
First malaria drug in 60 years given approval
In the lab: six innovations scientists hope will end malaria
Scientist's research on mosquitoes ends up saving lives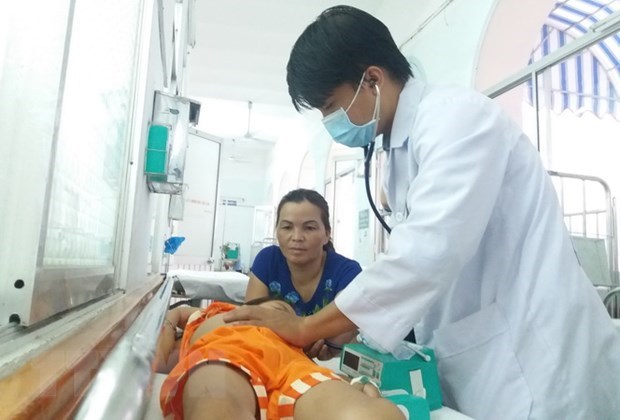 Malaria is circulating mainly in Vietnam's central, Central Highlands and southeastern regions.
The Institute of Malaria, Parasite and Insects reported that malaria is circulating mainly in Vietnam's central, Central Highlands and southeastern regions.
Fewer cases have occurred in northern localities, with most of the infections carried by migrants from the central and Central Highlands regions, and Vietnamese workers returning from Laos, Cambodia, Angola, Tanzania, Sudan and Nigeria.
In 2018, Vietnam recorded 6,870 cases of malaria, down 18.3 percent year-on-year. The number of patients with malaria parasites in the year amounted to 4,813, up 5.8 percent compared with 2017, with one death reported.
The country has devised a legal framework and policies on malaria prevention, while the Government has made fighting malaria a priority medical programme.
These efforts have received the enthusiastic response from citizens and social organisations, the institute said, noting improvements in malaria diagnosis and treatment.
However, the outcomes of the work have remained unstable as malaria parasites have increased over the past two years and many localities face a high rise of malaria infections.
One of the main reasons behind this problem lies with limited investment from the State budget, international organisations and localities, the institute pointed out.
Under the strategy, the Ministry of Health aims to follow three stages – malaria control, elimination and prevention of malaria re-introduction.
Accordingly, by 2020, nine localities are hoped to be in malaria control, 26 in malaria elimination and 28 in the last stage. By 2025, the goal is no localities being in the first stage, eight in malaria elimination and 55 in the prevention of malaria re-introduction.
According to the WHO, malaria is a common and life-threatening disease in many tropical and subtropical areas. There are currently more than 100 countries and territories where there is a risk of malaria transmission, and these are visited by more than 125 million international travellers every year. -VNA