The gender imbalance in Vietnam has worsened, with the number of males at birth far outnumbering females, Doctor Nguyen Dinh Cu from the Institute for Population, Family and Children Studies said.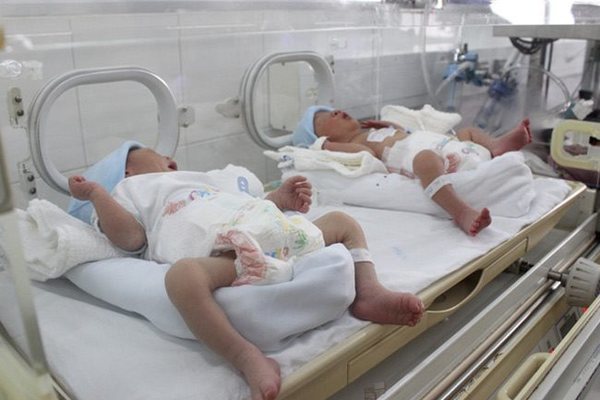 Newborn babies at a hospital. The gender imbalance in Vietnam has worsened
Cu noted that the country's sex ratio at birth is currently 114.8 males per 100 females, Thanh Nien newspaper reported.
Identifying the gender of a baby inside the womb is becoming increasingly popular, the professor said.
A survey found that up to 86.7% of women in cities know the gender of their unborn child, while the rate for women in the countryside was 78.9%. Many rich families prefer boys over girls, he explained.
Deputy General Director of the General Office for Population and Family Planning Nguyen Thi Ngoc Lan stated that if effective measures are not promptly adopted, the gender imbalance will have unwanted results and affect the order of society.
By 2050, Vietnam will see a surplus of some 2.3 million to 4.3 million males, so millions of men will not be able to find partners.
A shortage of women also causes a rise in early marriage for women, female prostitution, trafficking of women and girls and domestic violence against women. SGT