Vietnam's first online pharmaceutical and medicine database was officially opened by the Drug Administration of Vietnam under the Ministry of Health.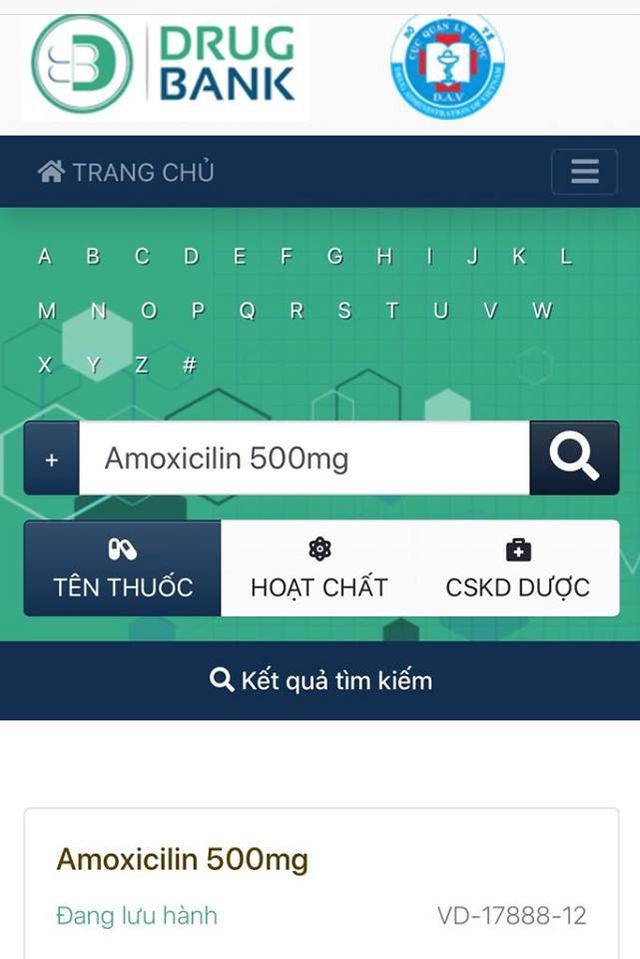 Vietnam launches first online medicine database
The databank consists of information on over 10,000 currently operating pharmacies and nearly 41,000 manufacturing and distribution facilities and licensed pharmacists, aiming to provide users with a comprehensive search platform, which can be accessed conveniently via the website or on mobile apps.
Vu Tuan Cuong, head of the Drug Administration, said that the first online database will help bring utilities for users such as management agencies, medical staff, pharmaceutical enterprises and the community as well as raise public awareness about healthcare and medicinal use best practices.
Cuong added that management agencies would find it easier to track the changing history of pharmaceuticals and business operations over time and quickly interacting in a two-way manner to update information and control the quality, distribution and circulation, as well as supporting the management of medicine prices in an efficient manner.
People can get access to the comprehensive information such as the safe, effective and economical use of medicine prices and origin.
According to Deputy Minister of Health Truong Quoc Cuong the Drug Administration has been among a few national-level management agencies to build such a database system. Dtinews

A regulation on HCM City's common-use databases is expected to be issued in the third quarter of this year, Nguyen Thien Nhan, secretary of the HCM City Party Committee, said at a conference to review the past 18 months of project implementation.

There should be a shared database of online sellers to make sure tax collection in e-commerce activities is sufficient, officials have said.  
Deputy Prime Minister Truong Hoa Binh has issued a plan to implement a project on simplifying administrative procedures, citizen papers and databases related to population management in 2019.