VPBank Hanoi Marathon 2019 held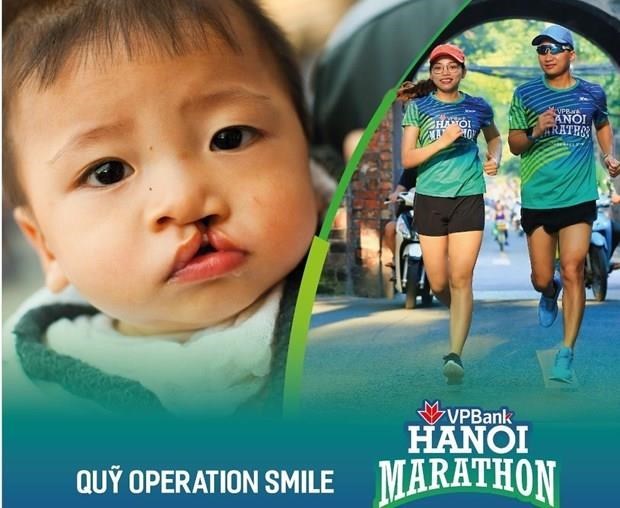 A ceremony to start the VPBank Hanoi Marathon was held in the heart of Hanoi on October 20, with 7,000 professional and amateur athletes taking part, over 1,500 of them foreigners.
The race started in front of Ba Kieu temple near Hoan Kiem lake, with 5km, 10km, 21km and 42km categories.
Participants ran through major tourist landmarks such as Hoan Kiem lake and West lake, Long Bien bridge, Hanoi Flag tower, Temple of Literature, and Tran Quoc pagoda,
In the women's 42km event, Pham Thi Hong Le from the Vietnamese track-and-field team finished first in a time of 2:55:42.7. As for the men's event, Liu Hongliang from China finished first within 2:33:50.4.
In the women's 21km event, Pham Thi Hue from the Vietnamese track-and-field team passed the finish line first at 1:19:43.1 while in the men's event, Li Chun Hui from China took the first place at 1:6:54.6.
In the 10km event, Vietnam's Nguyen Thi Oanh won the title for women with a time of 35:9.7 Nguyen Trung Cuong for men with 32:55.8.
According to the organising board, the VPBank Hanoi Marathon has become an official international marathon tournament in the capital city.
In September, it officially became a member of the Association of International Marathons and Distance Races (AIMS) and met the Boston Marathon standards recognised by the International Association of Athletics Federations and AIMS.
For each km or each photo at the VPBank Hanoi Marathon – Run & Share competition, VPBank will contribute 5,000 VND (0.21 USD) to one of the five charity funds chosen by participating athletes.
Director of the municipal Department of Culture, Sports and Tourism To Van Dong said the VPBank Hanoi Marathon has become an international cultural-sport event, contributing to the popularisation of Hanoi's culture, tourism and food to the world.
The event was co-organised by the municipal Department of Culture, Sports and Tourism, the Vietnam Athletics Federation, the VPBank, Dai bieu Nhan dan newspaper and Duc Huong Anh Co.Ltd. /.
NA Chairwoman meets with national female footballers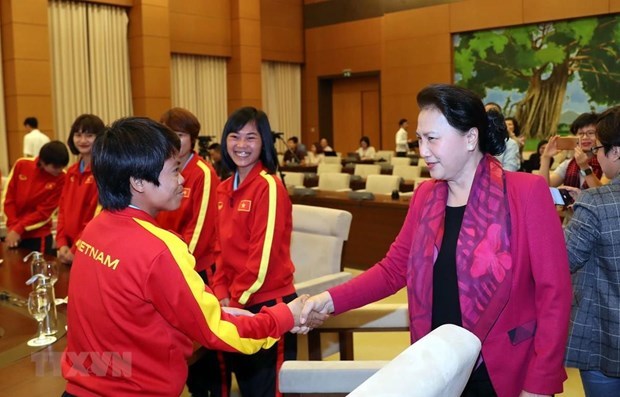 National Assembly Chairwoman Nguyen Thi Kim Ngan meets with national female footballers in Hanoi on October 18
National Assembly Chairwoman Nguyen Thi Kim Ngan hosted a reception for members of the Vietnamese national women's football team in Hanoi on October 18 on the occasion of the 89th anniversary of Vietnamese Women's Day.
During the meeting, Ngan said she was proud of the national spirit and will that the players showed during the ASEAN Football Federation (AFF) Women's Championship 2019 to become champions of the tournament.
She praised the players for their efforts to overcome difficulties in their lives as we as in training to reach the success.
The NA Chairwoman also underlined the potential for further development of the team in the time to come.
Ngan said that it is necessary to have specific and proper strategies to promote the country's football development, with the first responsibility belonging to the Vietnam Football Federation (VFF) and the sports sector.
She asked the VFF and the sports sector to work hard to improve the quality of and professionalism in organising women's football tournaments, and create the best conditions for female football players in training and participating in tournaments as well.
Ngan wished that the players will continue to achieve successes and conquer higher achievements in the future.
At the meeting, head of the national women's football delegation Duong Vu Lam reported the team's excellent performance and achievements in the recent time.
On behalf of the team, captain Huynh Nhu stressed that the team obtained the victory in the AFF Women's Championship 2019 thanks to efforts and contributions of all the members.
Nhu expressed her thanks to Party and State leaders as well as the VFF and relevant agencies for their support and assistance to the team, while affirming the team's determination to gain higher achievements in the coming time.
The Vietnamese women's football team became the champions in the AFF Women's Championship 2019 after beating hosts Thailand 1-0 in the final's extra time on August 27.
This victory also ended Thailand's title-winning streak in the championship after three seasons./.
Beauty contest for journalists spreads message of environmental protection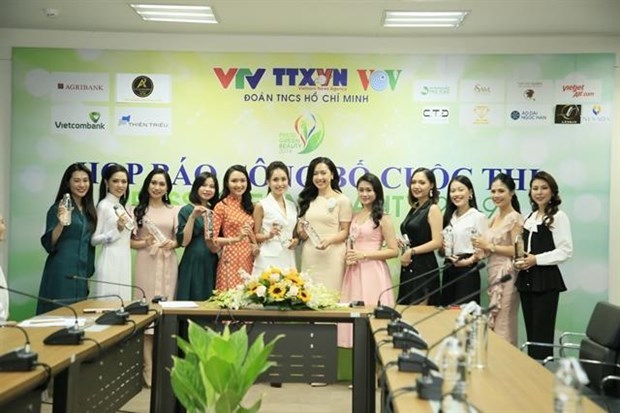 Some finalists of the contest send a message of using personal bottle to reduce plastic waste at the press conference on October 17 (Photo courtesy of the organiser)
A contest to honour the beauty and talent of female journalists and MCs has been announced in Hanoi.
The Press Green Beauty 2019 pageant is organised by the Vietnam Television (VTV), Vietnam News Agency (VNA), and Voice of Vietnam (VOV) to mark Vietnamese Women's Day (October 20).
"The beauty contest will tighten solidarity among media agencies and inspire creativity in the workplace," said journalist Vu Thi Thanh Tam from VOV, member of the organising board. "The theme for this year's event is environmental protection and the role and actions of journalists in environment protection."
"This is a meaningful cultural activity to honour the role and capacity of female journalists in tackling urgent problems of society," Tam said.
The contest was launched on October 1 and the judges have selected 36 finalists. Each submitted a video about environmental protection, particularly dealing with plastic waste. The producers of the best video will win the title Miss Environment.
The contestants will also compete in ao dai (traditional long dress), evening gown, and Q&A segments.
Apart from the top prize for Miss Press Green Beauty including a crown and 1,700 USD in cash, there are some prizes for Miss Ao Dai, Miss Talent and Miss Audience's Choice.
The final round and awards ceremony will take place on October 19 at the VTV. Various artists will perform at the programme including singers Dong Hung and Thu Thuy.
The judges includes People's Artist Le Khanh, designer Duc Hung and first runner-up of Miss Vietnam 2012 Duong Tu Anh./.
Lao students join Vietnamese eloquent contest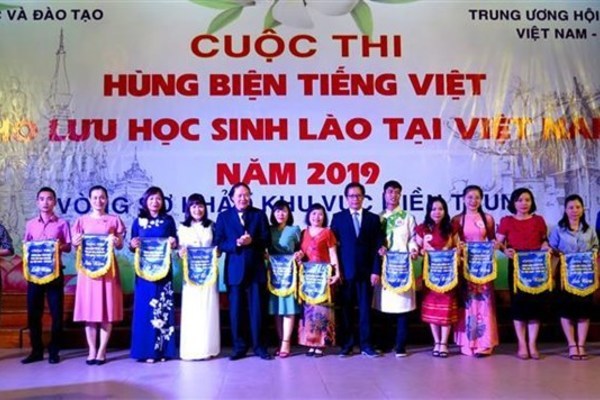 The teams' representatives pose for a group photo
A Vietnamese eloquent contest for Lao students in Vietnam's central region took place in Thua Thien-Hue province on October 18.
The event, co-held by the Ministry of Education and Training (MoET) and the Vietnam-Lao Friendship Association Central Committee, saw the participation of 16 teams.
In seven minutes, each of the contestants shared their understanding about Vietnam, the country's people and culture, along with memories during their stay.
A team of the Vinh University of Technology Education in the north-central province of Nghe An claimed the first prize, followed by those of the Hue University of Medicine and Pharmacy and Hong Duc University.
Addressing the event, Deputy Director General of the International Cooperation Department under the MoET Nguyen Hai Thanh said Vietnam and Laos have nurtured a traditional friendship and cooperation over the years, especially in education and training.
The number of Lao students in Vietnam has been on the constant rise, surging from about 5,000 in 2011 to more than 16,000 this year. Of the figure, over 5,000 are studying in Vietnam's central region./.
Japanese-funded project to help Ben Tre manage water resources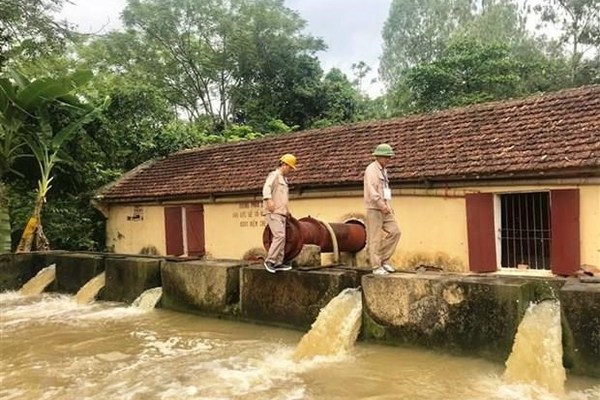 The Mekong Delta province of Ben Tre has launched a Japanese-funded water management project worth 266,170 USD.
Covering Chau Thanh, Binh Dai, Giong Trom, Mo Cay Bac, Mo Cay Nam districts and Ben Tre city, the project aims to protect and enhance the efficiency of water resources use, thus preventing salinity from affecting agricultural production and avoiding the over-exploitation of water in the Mekong River upstream.
Eight drains and one pumping station will be built, along with a monitoring and censoring system.
The project will help deal with tide and sea level rise, while control salinity over 203,270 hectares of areas in the site, and providing irrigation system to about 110,00 hectares of agricultural land across Ben Tre province.
At the same time, it will also help improve the water environment and form a waterway transport system in the region and strengthen the management of surface water resources in the province.
Ground clearance work for the project is scheduled to complete in July 2020, so that all items of the projects can be finished between 2022 and 2025.
Chairman of the Ben Tre People's Committee Cao Van Trong said that once completed, the project is hoped to help the province control the water resources and improve the local transport system./.
Innovation, startup week opens in HCM City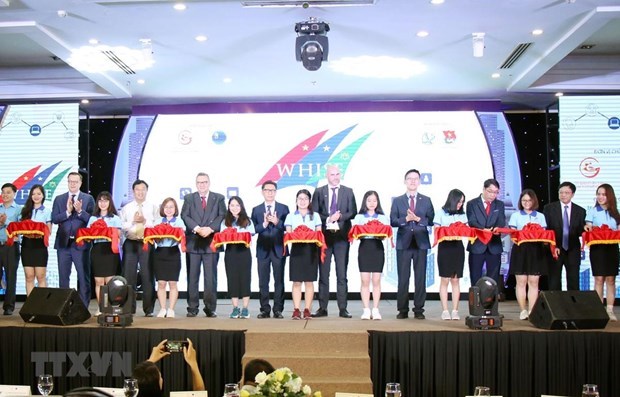 At the opening ceremony of the week
The 2019 Ho Chi Minh City Innovation, Startup and Entrepreneurship Week (WHISE 2019) kicked off in the southern hub on October 18.
The event is jointly organised by the municipal People's Committee and the Finnish Embassy in Vietnam.
Director of the municipal Department of Science and Technology Nguyen Viet Dung said that the city is determined to build a sustainable development model based on technology and innovation in order to maintain and promote the city's socio-economic achievements.
Municipal authorities have issued and implemented many programmes and action plans, with specific and concerted tasks and solutions, he said, adding that activities to support innovation and entrepreneurship have contributed to expanding cooperation in the field.
WHISE 2019 demonstrates commitment of the municipal administration to supporting the startup community, towards soon turning the locality into a city of innovation, creativity and entrepreneurship, Dung said.
Finnish Ambassador Kari Kahiluoto said businesses of Finland are willing to share experience and support HCM City in innovation and startup activities to become a smart city in the future.
In the framework of the week, 30 events will be organized, including forums, seminars discussing the role of education in innovation and startup, startup connection events, and contests./.
New policies needed for radiation technology development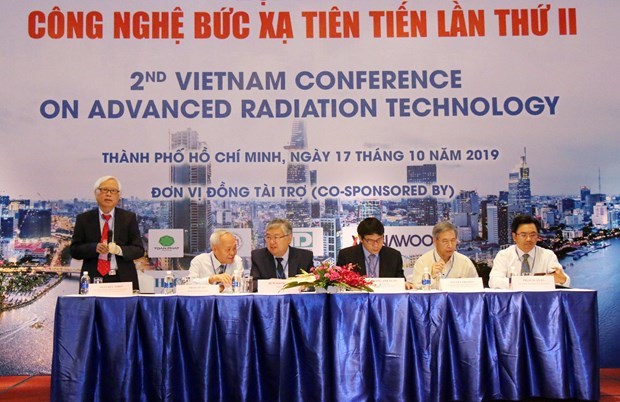 The 2nd Vietnam conference on advanced radiation technology takes place in HCM City on October 17
Better cooperation is needed between domestic and international agencies, organisations and enterprises in the development of advanced radiation technologies, Hoang Anh Tuan, Director of the Vietnam Atomic Energy Agency said at a conference on atomic energy held in HCM City on October 17.
Tuan said that research and development in radiation technology in Vietnam had achieved positive results in the fields of medicine, industry, agriculture and environment.
The country has eight irradiation facilities and 11 industrial irradiators, including one X-ray accelerator and one electron beam (EB) machine. Another facility is under construction in Bac Ninh province.
One of the key tasks is to access atomic energy use for socio-economic development, Tuan said, adding that identifying challenges and solutions would help the development of radiation technology in Vietnam.
Nguyen Van Quan, from the Ministry of Health's Administration of Science Technology and Training, pointed out several limitations that still exist in the application of radiation technology in the medical field.
There is a lack of qualified human resources, irradiation facilities and machines, and facilities providing radioactive medicine, he said, suggesting universities and higher education institutions add new majors related to atomic energy in the next academic period.
New policies to develop the use of irradiation technology need improved collaboration between ministries and other sectors, he said.
The International Atomic Energy Agency (IAEA)'s 171 member states promote safe, secure and peaceful nuclear technologies, according to Bum Soo Han from the IAEA's Department of Nuclear Science and Applications.
There still exists a gap between member states in implementation of radiation-based techniques, he said.
The IAEA helps member states strengthen their capacities in adopting radiation-based techniques through its technical cooperation programmes, coordinated research projects, consultants, and technical meetings and conferences.
It supports cleaner and safer industrial processes, and offers a wide spectrum of education and training activities.
Education and training are necessary to ensure that the next generation of nuclear industry professionals is prepared to manage complex radiation technology programmes, he said.
Every four years, the IAEA organises an international conferences on radiation science and technology application at its headquarters in Vienna, Austria that highlight the latest key developments in the field./.
Friendship association works to foster Vietnam-China ties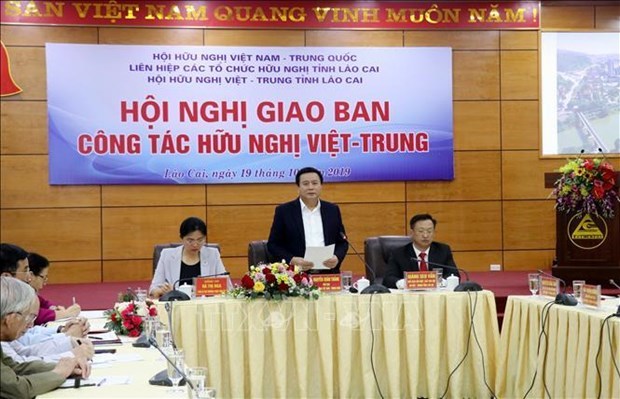 Representatives from the Vietnam-China Friendship Association chapters in 11 northern midland, mountainous and border cities and provinces gathered in Lao Cai province on October 19 to discuss activities to celebrate the 70th anniversary of Vietnam-China diplomatic relations in 2020.
Participants noted that over the years, the association has implemented many activities on major occasions of both countries, while exchanging delegations and coordinating to hold many bilateral forums and conferences. The association also organizes exchanges between Vietnamese and Chinese youth and children, and raises funds for charity activities.
The association has worked with other diplomatic channels to defend the national sovereignty and territorial integrity as well as lobby the Chinese political circle in settling existing problems in the relationship between the two countries.
Vice President of the association Nguyen Van Tho, who is also former Deputy Minister of Foreign Affairs and former Ambassador to China, said that the associations has closely followed the policies of the Party during its operations and promoted solidarity in completing its tasks.
He said that in the future, the association chapters in localities must call for the involvement of people from all walks of life in people-to-people exchange activities with China, while encouraging and supporting organizations, agencies and businesses of Vietnam and China to cooperate in economy, culture and science-technology and engage in charity activities.
In 2020 when Vietnam and China celebrates the 70th anniversary of bilateral diplomatic ties, the association should strengthen communication campaigns on the Vietnam-China traditional friendship and organize exchange activities with Chinese students and enterprises in the localities, especially in border areas.
Earlier on October 18, the delegates visited the Vietnam-China friendship culture house in Na Loc 3 village, Ban Lau commune, Muong Khuong district of Lao Cai./.
Vietnamese Women's Day observed in Malaysia, Laos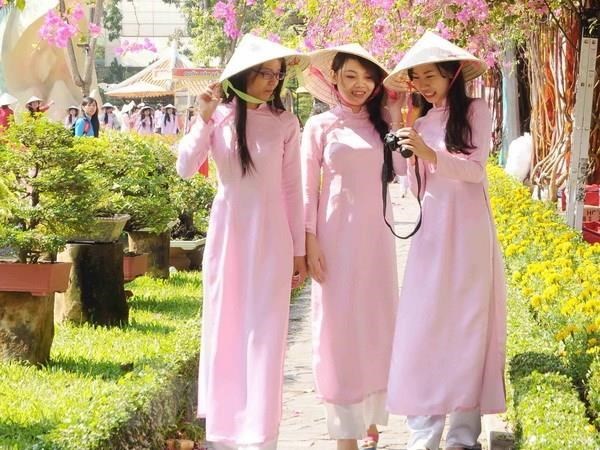 The Vietnamese Embassy in Malaysia in collaboration with the Vietnamese Women's Club in the host nation on October 19 organised the first Ao dai (traditional long dress) contest for Vietnamese women living and working in the country.
The event was part of the activities to celebrate the Vietnamese Women's Day (October 20).
Twenty contestants and most of the women observing the event wore Ao Dai with immense pride.
Two first, two second and two third prizes were presented to the most excellent contestants under and over the age of 30.
An art performance was organised in the framework of the contest, drawing the participation of many Vietnamese nationals in Malaysia and the embassy's staff.
A similar event was held in Vientiane by the women's board under the Vietnamese people association in Laos on the day, attracting 100 contestants./.
All crewmembers rescued from sunk container vessel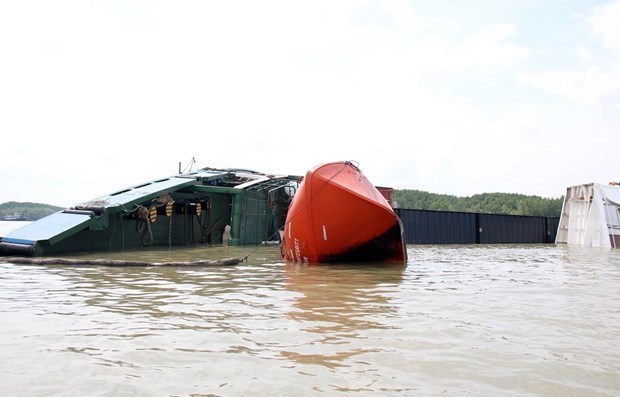 The Vietnamese vessel Vietsun Integrity, carrying 17 crew members and 285 containers, capsized and sank on Long Tau river, outlying district of Can Gio in Ho Chi Minh City on October 19.
According to the Office of the National Committee for Disaster Response, Search and Rescue, all the crew members and containers have been brought to safety.
Owned by Nhat Viet Joint Stock Company, the 800-tonne vessel was en route from Hai Phong to Ho Chi Minh City.
Transport Minister Nguyen Van The requested prompt actions to prevent the 150 tonnes of oil leaked from the ship from spreading further, and ordered an investigation on the incident.
Earlier on October 18, the fishing vessel QNg 96437 TS sank, about 7 nautical miles to the east-southeast of Chan May cape, the central province of Thua Thien-Hue. All the fishermen got ashore safely./.
57% of Vietnamese consume excessive salt, alcohol
Nutrition is the "magic bullet" that ignites sustainable development in the future.
Low intake of vegetables and excessive consumption of salt and alcohol have been registered among as many as 57% of Vietnamese population while the rates of stunting and wasting in Vietnamese children is much higher than those of other countries.

Deputy Prime Minister (PM) of Vietnam cited the figure at the High-level Launching Report on State of the World's Children 2019 and a Framework on Complementary Feeding and Maternal Nutrition Improvement in Vietnam on October 16 in Hanoi.
The conference was jointly held by Vietnam's Ministry of Health and the United Nations Children's Fund (UNICEF).
Speaking at the event, Deputy PM Vu Duc Dam stressed that nutrition plays an inevitably significant role in the development of humanity. A proper diet with enough nutrients helps people lead a healthy life and work efficiently while it promotes children's capacity of learning and gaining physical strength.
Vietnamese people are deficient in micro-nutrients including vitamins and iodine, among others. Many even get sick due to improper diet.
The rate of stunting and wasting in children in Vietnam is 25% and up to 30% of children in the northwest and the central highlands are suffering these growth impairments while the figure for the Asia-Pacific region is only 8%. Over the decades, the height of Vietnamese people has only improved a few centimeters.
To address these nutritional issues, Duc Dam requested relevant ministries, departments and agencies to tackle the nutrient shortage among Vietnamese people by enhancing the communication on nutrition based on research as well as warning them on bad habits of eating.
Vu Duc Dam also requested the Ministries of Health and Education and Training to study plans of nutritional support for mountainous children.
Henrietta Fore, Executive Director of UNICEF, cited the National Nutrition Surveillance 2017 showing that among children under five in Vietnam, the rates of stunting, wasting, overweight and hidden hunger were 24%, 6%, 6% and over 50%, respectively. The poor feeding practices start from the earliest days of a child's life.
This finding is highlighted by a landscape analysis on complementary feeding and maternal nutrition as part of the Regional Initiative for Sustained Improvements in Nutrition and Growth (RISING) and carried out by the Vietnam National Institute of Nutrition (NIN) in 2019.
Many children in Vietnam are not getting proper nutrition since their birth. Inadequate maternal diets result in underweight and overweight in women who are more likely to have low birth weight babies.
Furthermore, inadequate diets during the complementary feeding phase when the first foods are introduced in diets of children of between 6 months and 2 years old are common in Vietnam.
According to national nutrition surveillance 2015, 18% of children are fed with a diet that is not sufficiently diverse and 36% are not fed frequently enough.
UNICEF Representative in Vietnam Rana Flowers said that if we invest just US$1 in child nutrition every day in the first 1,000 days of life, in the future we will be repaid with US$18.
On the other hand, if nutrition is not appreciated right from childhood, the children will suffer negative impacts on their health, physical strength and capacity of learning, bringing about low work capacity, diseases, soon retirement and short lifespan, among others.
Nutrition is the "magic bullet" that ignites the sustainable development in the future, concluded the experts at the conference.
Hanoi completes wiping out thrilling railway coffee shops
The Hanoitimes - The railway, which was built in the French colonial era and runs from Dien Bien Phu street to Phung Hung street, gained notoriety among foreign tourists and locals looking for Instagram snapshots.
Hanoi has completed closing down all cafes and photo settings along both sides of the Old Quarter stretch of the train track before the deadline of October 12 at the request of the Ministry of Transport.
Accordingly, one all local people selling foods and drinks in the area signed commitments to close their businesses. So far, 68 businesses have been fined a total of VND135 million (US$5,800).
On the other hand, Hanoi also informed foreign visitors and tour operators about the ban of photo and video shooting as well as drinking coffee in the railway area.
Hanoi requested relevant agencies and authorities of districts along the railway, including Hoan Kiem, Ba Dinh, Hai Ba Trung, among others, to install warning signs in the area.
In early October, the Ministry of Transport requested Hanoi to close all coffee shops located along the railway corridors to ensure safety.
During the first nine months of 2019, Hanoi witnessed many railway safety violations, in which locals and tourists flocked to the railway section between Phung Hung Street and Dien Bien Phu Street to take photos and drink coffee, which entails risks of railway accidents.
The railway, which was built in the French colonial era and runs from Dien Bien Phu street to Phung Hung street, gained notoriety among foreign tourists and locals looking for Instagram snapshots.
However, as the railway is still in use daily, tourism activities here trigger concerns about safety. The closing down ignited controversies and attracted the attention of several international newspapers including CNN, The Guardian, Telegraph, among others.
Digital economy in Vietnam welcoming impressive growth
Economic specialists have confirmed the great potential of technological businesses as well as the digital economy in six major Southeast Asian countries, including Vietnam. Being the second fastest growing digital economy in the region, Vietnam is eager to reach further heights.
Accordingly, following Indonesia, Vietnam has achieved remarkable breakthroughs in its digital economy, especially in the fields of e-commerce, online tourism, online media, and e-taxi.
Standing at the second position, Vietnam's digital economy is estimated to obtain US$12 billion this year and $43 billion in 2025. The country is also ranked the third in attracting global investment capital, gaining around $600 million from 2018 to the first half of 2019.
Although the number of investment project has decreased in 2019, the value of those projects have been much higher. Some significant cases include the international investment in MoMo, Sendo, and Topica.
This year, there are 61 million Internet users in Vietnam, many of whom are spending a large amount of time on their smartphones to communicate (accounting for 52 percent), watch videos (20 percent), play games (11 percent), and work. This is a strong and lucrative foundation for the further development of the national digital economy.
According to Mr. Rohit Sipahimalani, Head of the Temasek Investment Team, mobile technologies are gradually changing working methods and living styles as they provide more flexible chances for market approaches, continuously altering consuming models.
Experts in digital economy state that when technology ecosystems are complete, companies in the digital economy are going to change their focus from seeking new customers to caring more for current ones. Technological businesses are then ready to deliver a wide range of services and products such as promotions in the form of interactive games, attractive digital content, or live news. As a result, consumers are going to enjoy more advantages since they are able to access more options with more reasonable prices.
It is these features that make the digital economy much more popular than the traditional one in the future.
Smart city model in HCMC attracts foreign business
A Hong Kong information technology business group has just visited Quang Trung Software City (QTSC) to learn about its operation environment.
Smart city model in HCMC attracts foreign business
In this working session, representatives of QTSC briefly introduced its milestones along with current incentive policies, telecommunications infrastructure, free trading support, and diversified inner utility services. These facilities aim at serving thousands of people who are working and studying here. This has made QTSC famous internationally and reach the third position out of 8 Asian technology parks.
The Hong Kong business group expressed their great interest in the 'smart city' model currently operated by QTSC. Thanks to the experience exchange, they received useful information on implementation methods and proper technology applications to carry out the project 'Transforming Ho Chi Minh City into a Smart City'. They also learnt about other projects like 'Localizing foreign technology solutions effectively', 'Urban supporting policies for smart city/smart village projects'.
Vietnam temporarily detains wanted Chinese man
The Economic Police Department under the Ministry of Public Security coordinated with the border- gate police post of Da Nang International Airport detained wanted Chinese man Xu. Fa Gen on October 14.
According to information of Chinese police, the police of Dongyang, Zhejiang Province wanted the 41- year-old man for illegally luring investment from people.
The man and his accomplices pleaded capital demand for trading and high interest rate payment for capital mobilization to illegally mobilize capital sources of people with the amount of up to CNY 100 million (equivalent to VND 340 billion).
After the funds mobilization was completed, they fled from China. Of them, Xu Fa Gen entered Vietnam. He is expected to be quickly handed over to the Chinese police.
US$100 million-ODA used for Can Tho University upgrade
Can Tho University upgrade project using the official development assistance (ODA) loan of $100 million has been carried out from July, 2015 to December, 2022.
The ODA Project Managing Board of Can Tho University has just signed a construction contract to build the Research Lab Complex (RLC), Advanced technology lab (ATL) building, screen houses and fish hatcheries.
These are parts of the Can Tho University Upgrading Project which aims to convert the university into an internationally-recognized university in agriculture, aquaculture, environment and related fields.
Moreover, the university will contribute to socio-economic development, climate change adaptation, environment protection and lift agricultural values in Mekong delta.
The upgrading plan has five constituents including developing human resources, conducting scientific researches, building infrastructure, investing in equipment and consulting.
IT implementation in hospitals encountering serious obstacles
The application of information technology (IT) in medical treatment has been carried out by several hospitals nationwide to improve working performance, reduce financial as well as time waste, and release patients from unnecessary check-in procedures. In the reality, however, this implementation has run into grave difficulties.
Welcoming nearly 2,000 patients per day, Hanoi Heart Hospital decided to use IT to link such tasks as receiving new patients, diagnosing or hospitalizing them, and collecting hospital expenses so that they can be synchronized effectively. According to Ms. Vu Quynh Nga, Deputy Director of this hospital, this application, along with digital hospital records, has helped doctors quickly grasp patients' medical history. In addition, patients coming to the hospital now do not need to carry a large stack of medical documents, which is a great convenience. The use of health insurance card is smoother as well.
As stated by Associate Prof. Dr. Nguyen Hoang Bac, Director of the University Medical Center Ho Chi Minh City (HCMC), the implementation of IT in operation has become his hospital's strong point. To modernize working activities, this hospital has introduced digital medical records, digital bills, digital kiosks, virtual payment for hospital expenses. "Our hospital has always tried our best to use modern IT utilities to provide patients with the utmost comfort and earn their long-lasting trust", said Dr. Bac.
Despite the above positive stories, the application of IT in healthcare activities is facing various problems. Dr. Pham Xuan Dung, Director of the HCMC Oncology Hospital, shared that because there is absolutely no one specific system or software piece for all hospitals in the country to install, it is nearly impossible to form a link and share information among these medical institutes.
Sharing the same concern, a director of a district hospital affirmed that there is a true need to implement IT in daily operation of hospitals to improve working performance and management tasks. However, it is essential to prepare a clear schedule and provide sufficient finance support so that the human resources are able to successfully operate IT systems and software. The synchronization of currently used software for digital medical records, hospital management, data storage, image transfer, and experiment results should also be considered.
Associate Prof. Dr. Tang Chi Thuong, Deputy Director of the HCMC Department of Health, said that at the moment, most hospitals have initiated the project to apply IT in their daily operation, yet the application level varies depending on the ability of their own human resources. "It is quite challenging to hire a suitable IT employee in the medical field. What is more, the infrastructure of each hospital is not the same, leading to the fact that low-income ones are not able to financially support this project", added Dr. Thuong.
The Ministry of Health regulates that the implementation of IT in medical institutes includes the use of infrastructure, management software, hospital information system (HIS), radiology information system – picture archive and communication system (RIS-PACS), laboratory information system (LIS), electronic medical record (EMR).
Mr. Tran Quy Tuong, Head of the Information Technology Department under the Ministry of Health, reported that all hospitals in Vietnam are now using IT in their diagnosis and treatment as well as hospital information management; 92.3 percent of these hospitals are running LIS; 86.2 percent have administration management software to monitor electronic documents and emails.
He also explained that certain difficulties hospitals are facing include the inability to synchronize information among software systems, low capable human resources to operate these applications, lack of determination from the board members, financial burden from software cost and infrastructure upgrade, challenges in using digital signatures for both doctors and patients. Adding to that, at present, the Ministry of Health has not considered IT expenses as a part of medical service fees, leading to a more serious insufficiency of budget.
Newborn twin girls die of congenital metabolic disorders
The Health Department in the central province of Nghe An yesterday announced at the press brief that the culprit of newborn twin girl death was congenital metabolic disorders after receiving vaccine.
Director of the provincial Department of Health Duong Dinh said that the Department's scientific council came to the conclusion about the death after probing vaccination procedure, vaccine transportation and preservation.
All were done rightly according to the regulation.
According to the scientific council's preliminary conclusion, the two neonates with inherited errors of metabolism are diagnosed to have sudden death at birth or in the first few days of life.
As per the Department's report, 31-year-old pregnant in Nghia Dan District underwent a c-section when giving birth to twins at the Northwest Regional General Hospital in Nghe An. One weighed 3.1 kilogram and other 3.3 kilogram.
The twins were injected with Hepatitis B vaccine on October 11. Four hours later, the first baby turned pale and experienced breathing problem. She died later despite physicians' efforts to save her.
The second baby also showed the same abnormal signs and then was transferred to the provincial Maternity Hospital. She died on the way to the hospital.
According to a report of the Northwest Regional General Hospital, other 16 children were also vaccinated against hepatitis B with the same batch of medicine with the twin. They have not had any abnormal reactions.
HCMC to pilot public electric motorbike, bus link to Grabbike
Secretary of Ho Chi Minh City (HCMC) Party Committee Nguyen Thien Nhan yesterday chaired a working session to report results of the visit of the high-level delegation from HCMC to Singapore and Indonesia on August 2019. Plans to pilot the public electric motorbike scheme and the integration between Grabbike and buses were presented.
According to Deputy Director of the HCMC Department of Transport Bui Hoa An, in this visit, his department discussed with Singaporean businesses, including Grab and ST Engineering, as to smart city development. Following that was a collaboration agreement signing ceremony with Grab Co. Ltd. Regarding managing and growing public transport in HCMC via the pilot of public electric motorbikes, the integration between Grabbike and regular buses, and the development of mini-buses.
After the visit, this department has already contacted both Indonesia and Singapore to provide information for further research in the aspect of public transport development and private vehicle management in HCMC to serve the project of transforming the city into a smart city.
Other delegates who took part in the visit also present their reports.
The Vietnam National University – HCMC had a talk with Indonesia University and Singapore National University about the experience exchange program for human resources training on healthcare, information technology, and startup fields.
Deputy Director of the Vietnam National University – HCMC Vu hai Quan stated that his organization plans to construct a similar model to the operation one of Block 71 Center (under Singapore National University) in order to serve technological incubation centers and startup training programs in the university.
He is going to ask for support from the HCMC People's Committee to form a close connection among research units – businesses – the municipal authorities so that the startup spirit is effectively promoted in the teaching and learning process.
Deputy Director of the HCMC Department of Information and Communications Vo Thi Trung Trinh proposed a cooperation program between the HCMC People's Committee and Jakarta City of Indonesia to carry out the project of constructing a smart city since both have many similar characteristics and participate in the ASIAN smart city network.
She also suggested that the Department of Transport chair the collaboration among related state units to implement the integrated platform for smart traffic in order to form a suitable application ecosystem for better management in the new city model.
Representatives of the HCMC Department of Planning and Architecture shared that they successfully reached a consensus with the Singaporean partner on a cooperation program about urban planning, focusing on the sustainable growth and technology boost. This department also invited Singaporean experts to join in the judge board for the international planning contest of a new innovative and highly interactive urban area in the East of HCMC.
Director of the HCMC Department of Construction Le Hoa Binh presented information about the collaboration program to address the accommodation demands of HCMC residents, with the proposal to build more subsidized housing for rent and to use information technology in monitoring housing security.
Agreeing with many plans of the above departments, HCMC Party Chief Nguyen Thien Nhan shared some more recommendations for even better results. He stated that to construct a similar model to Block 71 Center in the Vietnam National University – HCMC, this educational institute needs to work closely with related businesses for a comprehensive schedule and essential facilities. The municipal authorities are going to financially promote startup activities. He mentioned that the Vietnam National University – HCMC and the Department of Education and Training should concentrate on their task of training internationally capable human resources for the city.
He also raised the need to pay close attention to urban management according to global standards.
The HCMC Party Chief suggested establishing an institute for education and training management for HCMC, under the control of a certain university in HCMC, in order to improve the management ability of state educational leaders as well as school principals. These are to prepare for process of raising the school education level in HCMC to the international one.
Sharing his similar thoughts to the Department of Construction as to construction security management, Mr. Nhan requested a transparent solution to alleviate the problem of illegal construction in HCMC at present.
HCMC green lighted to work on Moc Bai expressway project
Ho Chi Minh City was green-lighted to work on HCMC-Moc Bai expressway project.
The Ministry of Transport and People's Committee of the southern province of Tay Ninh to implement the project as per regulation.
Construction of the 53.5km HCMC-Moc Bai expressway linking the Ring Road No 3 in HCMC's Hóc Môn District with the Moc Bai international border gate in Tay Ninh Province aims to shrink the trip from HCMC to Tay Ninh.
Currently, the National Highway No 22 is the only road connecting the city with the border gate in Tay Ninh.
The expressway is built under public-private partnership and build-operate-transfer models. It will be divided into two phases.
The new expressway is expected to ease traffic in the Mekong delta and promote the socio-economic development of the southern provinces.
Before, in September, people's committees of Ho Chi Minh City and Tay Ninh sought the Government's approval to seek investors for the HCMC-Moc Bai Expressway. HCMC proposed to budget VND1 trillion while Tay Ninh VND1 trillion while the remaining investment of VND8 trillion will call for bidding.
Deputy Prime Minister Trinh Dinh Dung yesterday asked People's Committee in the southern province of Dong Nai to work with relevant agencies on related-site clearance and resettlement building tasks to complete the first stage of construction at Long Thanh international airport in the first quarter of 2021.
HCM City ready to host Southeast Asian Futsal Tournament
Preparations are underway for the Phu Tho competition hall in Ho Chi Minh City to host the Southeast Asian Futsal Tournament 2019 from October 21-27.
A total of eight national teams will take part in the tournament, which will divide the competing nations into two groups. The Vietnamese futsal team have been drawn in the same group as Malaysia, Australia, and Indonesia.
The other group is made up of the futsal teams from Thailand, Myanmar, Timor-Leste, and Cambodia.
With eight teams competing in a round robin format, the two leading teams from each group will progress to the semi-final round.
The tournament's best three teams will qualify for the Asian Futsal Championship's final round.
The competition will provide a great opportunity for the Vietnamese team to gain experience and sharpen their skills ahead of a number of upcoming international tournaments.
The national futsal team are targeting a top three finish ahead of the Southeast Asian Futsal Tournament 2019.
Vietnam brings outbreaks of African swine fever under control
The Ministry of Agriculture and Rural Development organised a conference in Hanoi on October 17 to strengthen measures aimed at controlling the spread of the disease and applying biosafety procedures in breeding activities as a means towards greater sustainable development.
According to statistics, since the first outbreak of the African swine fever (ASF) was detected in February, the epidemic has been reported in over 8,200 communes in 650 districts in 63 provinces and cities nationwide.
As a result, 5.6 million pigs weighing approximately 320,000 tons have been culled, accounting for 8.3 per cent of the country's total weight of pigs.
In Hanoi alone, the ASF epidemic has been discovered in nearly 40 per cent of all pig farming households across 24 districts and towns. This has led to 535,500 swine being destroyed, making up nearly 29 per cent of all of the capital's pigs, with a total weight of approximately 37,000 tons.
At present, 3,591 communes in 412 districts in 56 provinces and cities have passed 30 days with no new outbreaks. In addition, over 80 per cent of communes in 10 provinces and cities have passed 30 days. Most notably, Hung Yen province have been able to be declared free from the epidemic recently.
According to experts, the ASF epidemic has passed its peak and is now on a downward trend. It is expected that by the end of October, an additional 500,000 pigs will be culled, a fall of 60.7 per cent in comparison with the peak stage of May.
PM attends opening of exhibition on new-style rural area development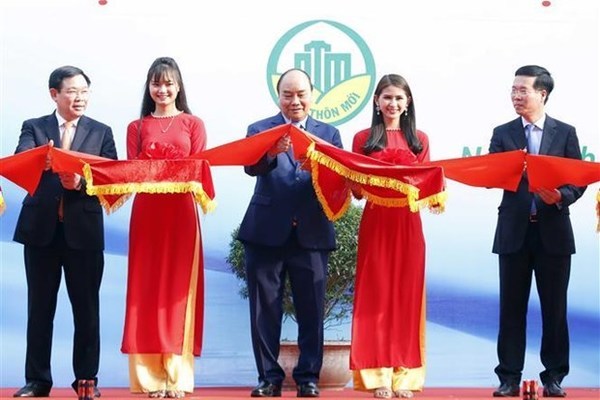 Prime Minister Nguyen Xuan Phuc (centre) and other officials cut the ribbon to open the exhibition in Nam Dinh province on October 18
Prime Minister Nguyen Xuan Phuc attended the opening of an exhibition on 10-year achievements in new-style rural area building in the northern province of Nam Dinh on October 18.
The event was part of a national conference reviewing 10 years of implementing the National Target Programme on New-style Rural Area Building for the 2010 – 2020 period.
Speaking at the event, Minister of Agriculture and Rural Development Nguyen Xuan Cuong said in compliance with the Resolution on agriculture, farmers and rural areas adopted by the seventh plenum of the 10th Party Central Committee, the programme achieved positive results, with half of communes nationwide being recognised as new-style rural areas.
He said over the past more than nine years, as many as 4,665 communes have met criteria for new-style rural areas, accounting for 52.4 percent of the total while 109 district-level units, or 16.5 percent of the total, gained the status.
In eight centrally-run cities and provinces, all communes fulfilled all the criteria set by the programme, Cuong said.
On October 18 and 19, fact-finding trips to Nam Dinh, Thai Binh and Ha Nam provinces will be organised to learn about rural construction efforts while a ceremony will be also held to honour individuals and collectives in the emulation campaign "The whole nation joins hands to build new-style rural areas".
The exhibition introduces achievements in the effort and outstanding products in the One Commune, One Product Programme from 63 cities and provinces, and several businesses./.
Up to 1.6 million jobs added each year: conference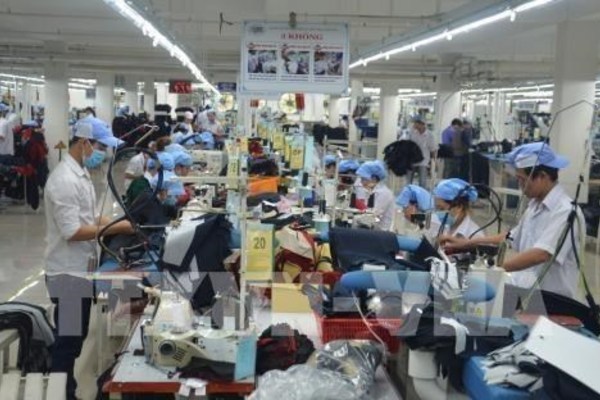 Vietnam has created 1.5-1.6 million new jobs each year since 2011, 48 percent of which are generated for women.
The information was released at a conference held by the Ministry of Labour, Invalids and Social Affairs and the Vietnam Women's Union in Hanoi on October 17 to review 10 years of implementing the Law on Gender Equality.
As many as 30,000 – 40,000 female workers are sent to work abroad each year.
Meanwhile, some 30 percent of businesses in Vietnam are owned by women in recent years as compared to only 4 percent in 2009. The figure placed the nation 19th out of 54 nations in the index of women entrepreneur, and seven out of 54 countries with the highest proportion of female business owners.
However, a majority of the women-owned companies are micro- or small-sized firms, making it difficult for them to get access to capital resources.
Although the share of Vietnamese women in total work force has stayed stable at around 48-48.5 percent in the past decade, there is a dramatic gender wage difference, with women receiving around 4.82 million VND (208 USD) per month compared to men with 5.48 million VND.
Besides, difference in the retirement age also affects women's promotion, wage, income and social insurance regime./.
Students need support for start-up innovation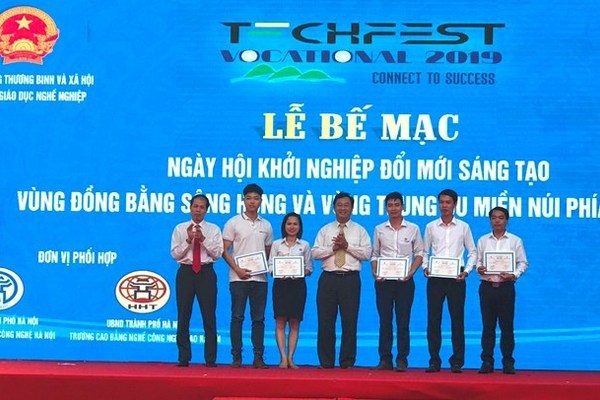 The organising board presents awards to winners of the Techfest for the Red River Delta and the northern midland and mountainous region in Hanoi on October 17 (Photo: gdnn.gov.vn)
Lack of capital and appropriate training were hindering the developing of start-up innovations among students at vocational training facilities, heard a workshop held in Hanoi on October 17.
Addressing the workshop on building and developing innovative start-up models in vocational education institutions, Pham Xuan Khanh, rector of the Hanoi High Technology College, said although contests to seek initiatives on techno-entrepreneurship were held annually, they still failed to meet expectations.
He blamed a lack of capital and business experience as well as advice from experts for the issue.
In his opinion, start-up activities at vocational training facilities should be improved by enhancing autonomy and setting up a strong link with businesses.
Nguyen Gia Ngoc from Construction Technical College No 1 agreed.
"Vocational training facilities should change their teaching methods and focus on appropriate subjects and skill-sets," he said.
"Training for start-ups must embrace creativity and embed a desire to implement ideas and take risks."
Nguyen Quoc Huy, rector of Bac Ninh College of Electronics and Construction, said despite the fact a start-up club had been set up, the college still faced difficulties due to a lack of guidance.
He proposed setting up a curriculum for start-up development.
While agreeing with the need to strengthen innovation among students, he said, students should be conducting their own research rather than learning by rote.
Raising capital and managing money played an important role in this area, so a special financial mechanism relating to start-ups should be offered to colleges, Huy said.
Do Nang Khanh, Deputy Director-General of the Directorate of Vocational Education and Training, said the Ministry of Labour, Invalids and Social Affairs had put forward a plan for start-up support for students until 2025.
Under the plan, information relating to start-up projects and connections with enterprises and investors would be strengthened.
The plan would focus on creating favourable condition for start-ups as well as training in this field at vocational training facilities
The workshop was part of 2019 Techfest in Hanoi and aimed to boost the vibrant entrepreneurial ecosystem in Vietnam.
The festival attracted the participation of thousands of students, investors, corporations and start-up support organisations.
Training sessions on presentations and how to attract investment for start-up businesses were organised during the festival.
An exhibition also took place to showcase new products created by successful start-ups.
According to Tran Van Tung, Deputy Minister of Science and Technology, the event served as a forum for experts in technology and start-up innovations to share experiences and initiatives.
"The festival creates a platform connecting the start-up ecosystem in the region and reaches out to the start-up community across the country," he said.
National start-up festival Techfest Vietnam is scheduled to be held in Ha Long city, Quang Ninh province from November 22-24./.
Better awareness of women's political participation needed: minister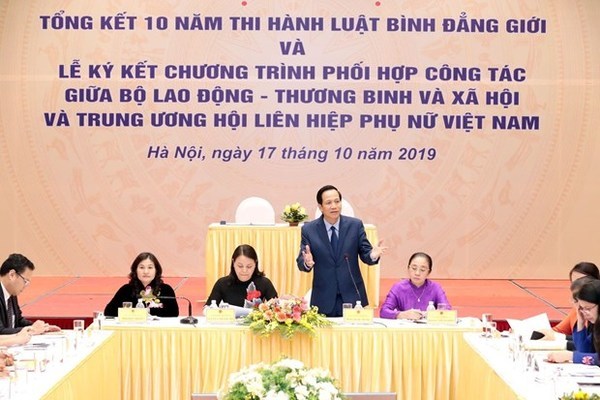 Minister of Labour, Invalids and Social Affairs Dao Ngoc Dung (standing) speaks at the conference in Hanoi on October 17
It is necessary to further promote public awareness of women's empowerment, especially their political participation, although the percentage of women in Vietnam's parliament is currently higher than the global average, said a minister.
At a conference reviewing the 10-year implementation of the Law on Gender Equality held in Hanoi on October 17, Minister of Labour, Invalids and Social Affairs Dao Ngoc Dung noted an important change over the past years is that there has been an observable improvement in men's awareness of the role of women and girls, which can be seen in each family.
For the time ahead, it is necessary to further promote public awareness of the empowerment of women, especially their right to participate in politics, he said.
The ministry reported that a number of achievements have been obtained after 10 years of the law implementation.
Notably, women's political participation at all levels has increased. The numbers of female members of the Politburo and the Party Central Committee have risen for three tenures. For the first time, Vietnam has had a chairwoman of the National Assembly (NA) and three female Politburo members.
Besides, 27.1 percent of the NA deputies are women, higher than the averages of 23.4 percent in the world and 18.6 percent in Asia. Women are also holding key positions in 13 of the 30 ministries and ministry-level and Government agencies, along with 16 of the 63 provincial-level localities.
The rate of women-owned businesses also soared from 4 percent in 2009 to 27.8 percent in 2017 – highest in Southeast Asia, statistics show.
However, participants in the conference pointed about certain shortcomings in the Law on Gender Equality, blaming them on the fact that relevant parties still lack close coordination during implementation, authorities of some localities have yet to pay due attention to gender equality, and gender bias remains popular in the public, even among officials and civil servants.
The Ministry of Labour, Invalids and Social Affairs said it will step up gender mainstreaming in activities, programmes and projects of sectors and localities; boost communications about and implementation of gender equality-related policies and laws, and better the enforcement effectiveness of the Law on General Equality.
It expects that the policy system on gender equality will be perfected, and relevant public services will be provided nationwide by 2030.
In particular, the ministry has proposed the NA increase the monitoring of policy and law implementation, as well as the gender mainstreaming in law making and budget allocation. It has also asked the Government to push ahead with fine-tuning policies on gender equality and carry out some programmes and projects to narrow gender gap in some sectors with inequality./.
Stronger actions urged to reduce plastic waste in aquaculture sector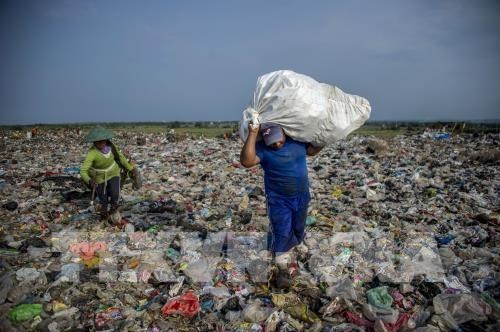 Vietnam is discharging some 0.28-0.73 tonnes of plastic waste to the ocean. 
Experts and researchers gathered at a national conference held in the central city of Da Nang on October 20 to discuss measures to reduce ocean debris from aquaculture activities.
At the event, organised by the Ministry of Agriculture and Rural Develoment (MARD)'s Directorate of Fisheries and the International Union for Conservation of Nature (IUCN) in Vietnam, Nguyen Thi Phuong Dung from the MARD said that Vietnam is among the worst polluters of this kind, discharging some 0.28-0.73 tonnes of plastic waste to the ocean.
Plastic waste has caused negative impact on the habitat of marine creatures, she said, adding there will be more plastic waste in the sea than fish by 2050 if no effective interference happens.
The conference delivered a detailed report on environmental pollution in 11 protected marine areas, providing important statistics to shape up programmes to reduce plastic waste pollution in the aquaculture sector.
Experts discussed several recommendations on applying the "polluter pays" principle and initiative to cut plastic waste pollution, as well as listened to experience sharing from the Cu Lao Cham Marine Park.
Also, they suggested the Directorate of Fisheries to pen documents guiding localities nationwide to better manage plastic waste, build specific standards for aquaculture activities, organise annual forums to share experience of relevant parties, provide training and enhance communication work in the field.
According to the UN Environment Programme, 400 million tonnes of plastic are produced in the world each year, and some 12 billion tonnes of plastic waste will be discharged into the environment by 2050. In the next three decades, around 99 percent of seabirds will eat plastic, and over 600 marine species will be in danger because of plastic waste./.
First liver transplant successfully performed in central region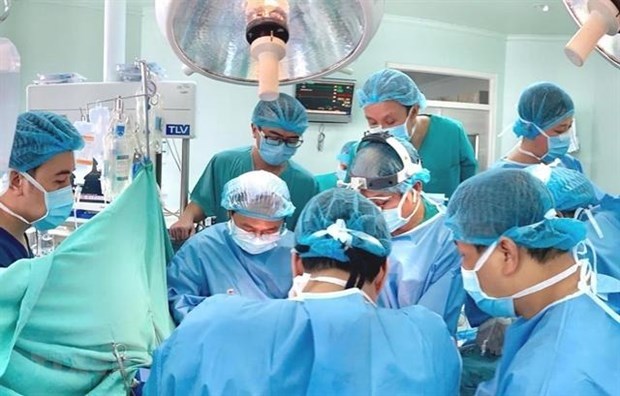 Doctors in Hue Central Hospital performs the liver transplant.
- Doctors of Hue Central Hospital in Thua Thien-Hue province have successfully performed a liver transplant on a patient with a tumour and hepatitis B.
The 52-year-old patient, Le Khac Ty, had been treated in intensive care at the hospital since 2014 for a tumour, as well as hepatitis B and cirrhosis.
He was advised to have a liver transplant and was put on the waiting list.
The patient received the new liver, which was donated by a brain dead patient in Hanoi, on August 31.
After 45 days of transplantation, the patient well recovered and came his normal life.
This was the first patient in the central and Central Highlands regions who was successfully transplanted liver by doctors of the Hue Central Hospital./.