2019 Tea Masters Cup Vietnam opens
This year's competition attracts the participation of 24 contestants. 
The 2019 Tea Masters Cup Vietnam opened at the Hoang Su Phi District stadium, in the northern mountainous province of Ha Giang, on September 19.
The event, co-organised by the Vietnam Tea Association and the Hoang Su Phi District People's Committee, was as part of the on-going cultural and tourism week honouring the values of terraced paddy fields in Ha Giang.
This is the fourth time the Tea Masters Cup Vietnam has been organised with the aim to honour tea industry experts and aid their career growth and professional development; foster the development of cultural traditions involving tea consumption; as well as develop and promote new approaches to tea preparation.
This year's competition attracted the participation of 24 contestants from provinces and cities nationwide. There are eight international judges and seven Vietnamese judges.
The winner of this competition will be invited to participate in the 2019 Tea Masters Cup International.
Art programme to celebrate Hanoi Liberation Day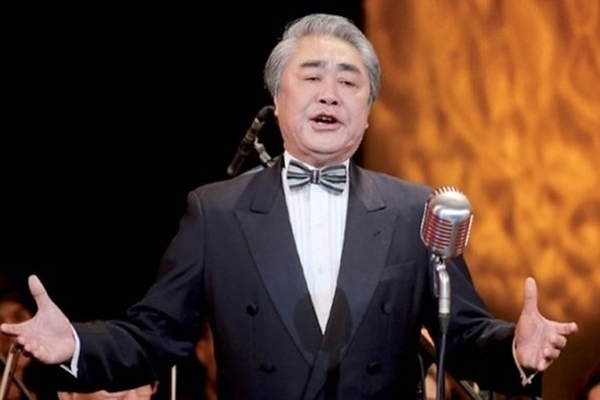 People's Artist Quang Tho will participate in the art programme "Remembering Hanoi's Autumn"
A special art programme will be held at Vietnam-Soviet Friendship Labour Cultural Palace in Hanoi at 8pm on September 21 to celebrate the 65th anniversary of the capital's Liberation Day (October 10, 1954-2019).
The programme, entitled 'Nho mua thu Hanoi' (Remembering Hanoi's Autumn), will feature famous songs on the beauty of the capital city of Hanoi in the autumn, such as 'Nguoi Hanoi' (Hanoians), 'Thu quyen ru' (Charming Autumn), and 'Anh trang mua thu' (Moon in Autumn).
The special art programme will gather many lecturers and former students from the Department of Vocals, under the Vietnam National Academy of Music, including People's Artist Quang Tho along with Quoc Hung, My Linh, Anh Tho, Tung Duong and Lan An.
With the careful arrangement and delicate harmony, the programme will be a meaningful gift for audiences in the capital on the special occasion.
The fifth Hanoi Dragon Dance Festival will also take place on October 6, as part of major activities marking the capital's Liberation Day.
Up to now, teams from 15 districts in the city have registered to participate in this year's event.
In addition to first, second, third and consolation prizes, the organising board will present 'The most beautiful dragons' and 'Creation in dancing' awards.
The festival is expected to create a joyful festive atmosphere for the capital's residents and visitors as well as contribute to raising public awareness of preserving cultural values of the nation. 
Suspect arrested for trafficking drugs from Laos
At the police station
Police in Quang Binh province have successfully arrested a man for trafficking synthetic drugs from Laos, according to a statement made on September 20.
The arrest comes after police forces noticed a suspicious man getting out of a passenger coach with a Laotian number plate. The suspect was carrying a styrofoam box at the Dinh Muoi three-way junction in 
Gia Ninh commune, Quang Ninh district, Quang Binh province, on September 15.
Upon performing a search of the box, police discovered a total of 10 nylon bags containing 1,800 pills of synthetic drugs. The drugs were hidden at the very bottom of the styrofoam container and were
covered over by frozen fish and ice.
Upon arresting the suspect the man was identified as Truong Thanh Tuan, 32, of Truong Duc village, Hien Ninh commune, Quang Ninh district, Quang Binh province. Once questioned at the police station,
Tuan admitted to being hired by a Vietnamese man, going by the nickname 'Xe', to receive a shipment.
'Xe' was later identified as Dinh Hoai Nam, 30, of Trinh Hoai Duc road, Nam Ly ward, Dong Hoi city. On September 17, Nam turned himself into a local police station and confessed to his crimes.
At present the local police are making further investigations into the case.
Vietnam International Fashion & Beauty Festival set for December
The International Fashion & Beauty Festival 2019 is scheduled to be held at the Hanoi International Center for Exhibition from December 11 to December 15, according to information released by the event's organising board.
Co-organised by the Vietnam National Textile & Garment Group, the Vietnam Exhibition Fair Center, and N Group Media, the festival is expected to draw approximately 20,000 visitors.
Running with the theme of "Inspiration of fashion and beauty of the times", the event will be showcasing famous fashion and beauty brands from Vietnam, the Republic of Korea, Indonesia, and China across 200 booths.
A host of leading Vietnamese models will take to the catwalk at several of the event's fashion shows to introduce the latest collections from both domestic and foreign designers.
In addition to this, a number of talk shows, a contest for child models, and an awards ceremony to honour hair stylists, designers, fashion, and beauty brands will also take place during the five-day exhibition.
Furthermore, visitors will also have the chance to win a huge number of attractive gifts when participating in a lucky draw.
Police burst wood smuggling ring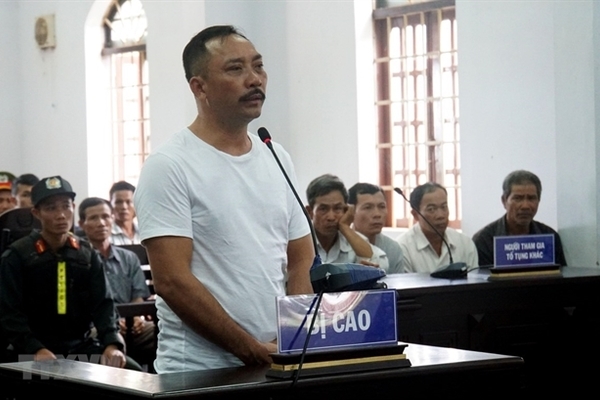 Phan Hữu Phượng, leader of the illegal logging and smuggling ring in the central province of Đắk Nông stands trial on Thursday.
The head and deputy head of Buôn Đôn District's Forest Protection Department have been jailed for their involvement in an illegal logging and wood smuggling operation.
They were part of a 25-strong gang convicted by The People's Court of the central province of Đắk Nông.
On Thursday sentences were handed down to the criminals for a variety of offences, including violating regulations on forest exploitation and protection, bribery, taking bribes and abusing positions and powers while on duty.
The ring was led by Phan Hữu Phượng, a wood merchant living in Cư Jút District.
The court heard how in early 2017, Phượng and Nguyễn Thành Kiệt took advantage of winning an auction of more than 640cu.m of wood from Yók Đôn National Park in Đắk Lắk Province to then illegally chop down a further 900cu.m from protected areas.
The timber would be transported to Cư Jút to be sold on.
More than 900cu.m of timber was illegal chopped down, but the authorities managed to recover more than two thirds of it, worth around VNĐ3 billion (US$129,460).
Phương and Kiệt contacted Lê Quang Thái, head of the Mobile Forest Protection Team No1 to enlist his support in their criminal enterprise.
Meanwhile, Nguyễn Hoàng Trang's role in the criminal enterprise was to hand over cash bribes to senior officials.
She gave VNĐ250 million ($10,788) to Thái and VNĐ155 million ($6,688) to Bùi Văn Khang and Hà Thăng Long, head and deputy head of the Forest Protection Department of Buôn Đôn District
Phượng was sentenced eight years and six months in jail, Nguyễn Thành Kiệt was given eight years and Nguyễn Hoàng Trang six months in jail for violating regulations on forest exploitation and protection and bribery.
Lê Quang Thái was sentenced seven years in prison and four other officials Nguyễn Lợi, Nguyễn Tấn Bình, Bùi Văn Hiệp and Phạm Văn Hồng were given between two years and three years for receiving bribes.
Bùi Văn Khang was sentenced two years behind bars and Hà Thăng Long one year and six months for abusing positions and powers while on duty.
Argentine gastronomic week opens in HCM City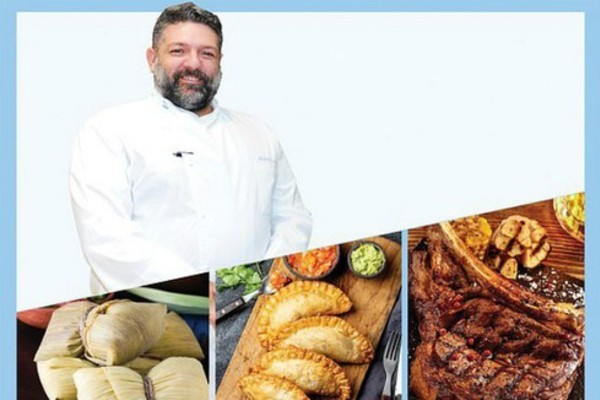 Chef Alberto Curia shows the best of Argentine food during the Argentina's Gastronomic Week in HCMC - Photo: Courtesy of organizer
The Embassy of Argentina in Vietnam is presenting the best of Argentine cuisine at the Caravelle Saigon Hotel in downtown Ho Chi Minh City.
The Argentina's Gastronomic Week in the city, running until September 22, introduces a wide variety of Argentine delicacies such as beef asado, empanadas, humita (creamy corn cake), and provoleta 
(grilled provolone cheese).
The dishes are prepared by Argentine chef Alberto Curia, who has more than 20 years of experience in Argentine and Mediterranean cuisine, and chefs from the Caravelle Saigon Hotel's Nineteen
Restaurant.
Chef Alberto Curia has served as an honorary chef for the Argentine Ambassador.
The buffet costs from VND1.19 million++ per person, including free flow of wine, cocktail, soft drinks and juice.
The Embassy of Argentina also collaborates with the Saigon Sommeliers Association to organize an Argentine Wine Day at the hotel's Saigon Saigon Bar on September 19.
Earlier, the Argentina's Gastronomic Week was held at the Pan Pacific Hanoi from September 7 to 14.
Measures sought to increase social organisations' role in public health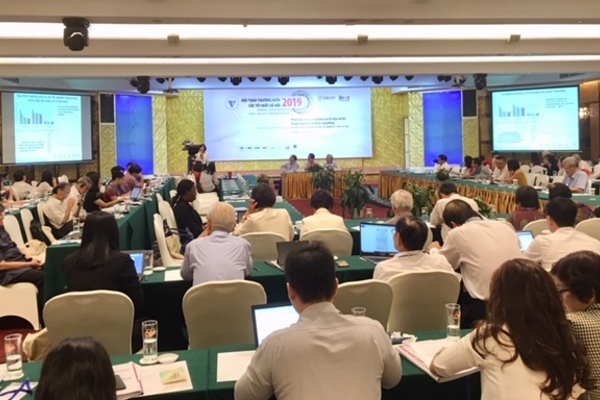 Participants discuss enhancing the role of social organisations in caring for public health at a conference was held in Hà Nội on Wednesday. — Photo CPV
A conference was held in Hà Nội on Wednesday to discuss enhancing the role of social organisations in caring for public health.
Dr Pham Van Tan, Vice President and Secretary General of the Vietnam Union of Science-Technology Associations (VUSTA), said public health care has received special attention from the Party and State.
However, there are still many problems in the sector, including inadequate attention to the mobilisation of social resources and the promotion of social organisations and the private sector in the field, Tan said.
He hoped the conference would help connect social organisations and State agencies in caring for public health, while seeking solutions and policy recommendations to enhance the engagement and contributions of social organisations in the work.
Meanwhile, Đỗ Thị Vân, Director of the Non-governmental Organisations-Information Centre (NGO-IC), cited a VUSTA report showing the union's member social organisations mobilised about VND1.23 trillion, including 213 non-government aided projects and more than US$32 million in 11 official development assistance (ODA) projects, mostly in public health and environmental protection for ethnic minorities and vulnerable groups.
She said that despite their strength in wide networks, experts and creativity, social associations have faced difficulties in connections with each other and partners, as well as an incomplete legal environment.
In the future, VUSTA should strengthen its role in connecting and promoting the associations' engagement in public health and environment projects, while giving recommendations to State agencies on completing policies to ensure equality in accessing State funds.
Đào Lan Hương from the World Bank in Vietnam said the malnutrition ratio in Việt Nam has reduced considerably in the past two decades, but the ratio among ethnic minority groups is always higher than those from the majority Kinh group.
She explained ethnic minority people accounted for 73 per cent of the poor community in 2016, adding that obstacles in language are the major difficulty in connecting public health service providers with ethnic minorities.
She stressed the need to see nutrition for ethnic minorities as a priority.
At the conference, held by VUSTA and NGO-IC, participants also shared effective models and initiatives in improving public health and environment, as well as ways to enhance efficiency of social organisations in the field. — VNS
State audit to urge environmental protection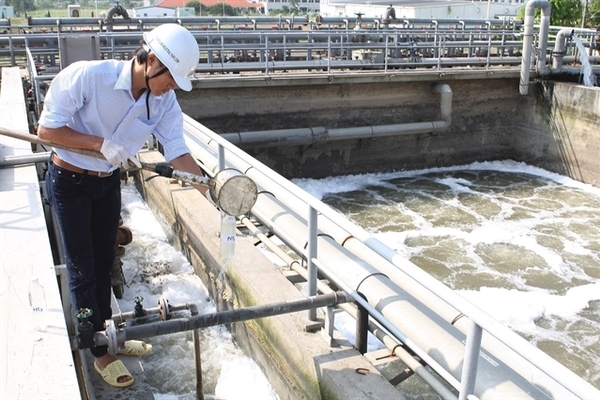 An expert checks wastewater at a wastewater treatment system in the Thăng Long Industrial Zone in Hà Nội's Đông Anh District.
Experts discussed the role of the state audit in managing waste and wastewater towards sustainable development during a conference held on Thursday in Hà Nội.
The conference, held by the State Audit Office of Việt Nam (SAV), aimed at finding quality and effective measures for environmental audit, analysing and making clear the role of the SAV in environmental protection.
Speaking at the conference, deputy director of the SAV Đoàn Xuân Tiên said sustainable development together with environmental protection was not only a national issue, but also a global issue.
In Việt Nam, environmental protection was an inseparable part of the country's socio-economic development, he said.
In recent years, the SAV has conducted many audits related to the environment, such as the five million hectares of new afforestation project, the national target programme on clean water and environmental sanitation, and an audit of water issues in the Mekong River.
Besides, it also conducted audits on urban planning, mineral resources management, exploitation and use, and factories' and industrial parks' wastewater discharge projects.
Thereby, the SAV has gradually evaluated environmental management and effectiveness.
However, Tiên said, environmental audit was mostly part of financial audit. No independent environmental audit was conducted, thus results were not as expected.
Experts at the conference said that the quick urbanisation and higher living standards increased the nation's socio-economic development, but also produced a great amount of waste.
Statistics from the Ministry of Natural Resources and Environment showed that the country discharged 15.6 million tonnes solid waste annually.
Hà Nội and HCM City, the country's two biggest cities, discharge about 80 tonnes of plastic and nylon waste per day.
The country's plastics and nylon waste occupies about 8-12 per cent of daily solid waste.
Nguyễn Đình Hòa, acting director of the Audit Training School, said many countries pursuing increases in gross domestic product (GDP) faced unpredictable consequences of environmental pollution and climate change.
Economic development but increasing environmental pollution and effects on people's health is not acceptable, he said.
Environmental audit will force enterprises to calculate expenses related to environmental protection, and then re-calculate products' prices and GDP values.
Lưu Trường Kháng, deputy chief audit from the SAV, said via the audit, concerned organisations would have the foundation to promulgate, adjust and supplement policies related to waste management and improve work effectiveness.
The audit results helped people become more aware of waste management, and since then give warnings to those intending to harm the environment, he said.
Intl seminar on AI to identify priorities for HCM City management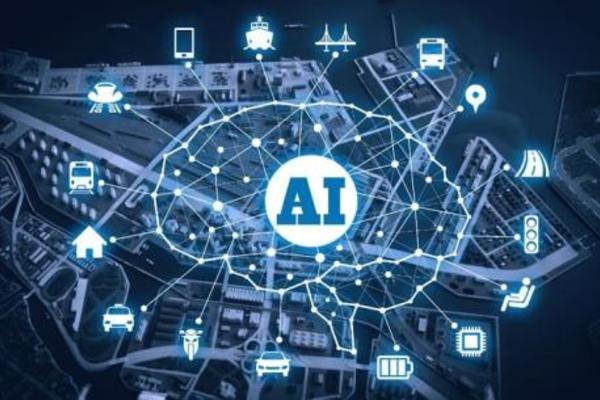 HCM City will roll out a programme on AI application for 2019-2020. — Photo Bnews.vn
An international seminar in artificial intelligence (AI) research and recommendations for HCM City will be held on September 25 in HCM City that is expected to attract 400 domestic and foreign experts and managers, including from the World Bank and Microsoft.
Organised by the city's People's Committee and the World Bank, the seminar is expected to help the city identify priorities in AI application such as such transport, health care, high-tech agriculture, tourism, environment, water supply and sewage, and electricity, according to Dương Anh Đức, director of the city's Department of Information and Communications.
The city began applying AI policies in 2018, especially for smart city planning. In 2019 and 2020, the southern hub plans to launch a contest that aims to identify solutions for AI application in knowledge-intensive sectors.
An AI training course will also be held on September 26 for local managers and officials.
Concert and auction programme raises fund for forest restoration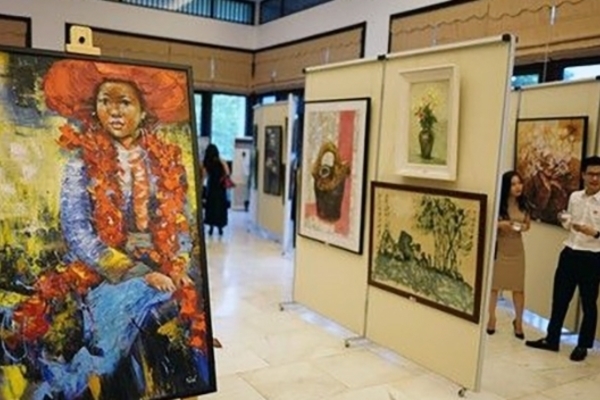 More than 100 unique works of art displayed at the event
The Vietnam Buddhist Sangha (VBS) and the Make the World More Green Development Centre Social Enterprise Company Limited have organised a concert night and auctioned out more than 100 unique works of art to raise money to fund forest restoration. 
The concert featured the participation of two famous artists from Japan, including pianist Keiko Borjeson and violinist Maine Nishiyama, along with many Vietnamese artists such as Phan Nam, Bao Long and Hoang Ho Thu.
This is the first art-programme organised in Hanoi with the aim of raising money to fund forest restoration and support fire-fighting forces after several wildfires in the north-central provinces of Ha Tinh and Nghe An.
The programme has raised VND5.774 trillion from the auctioning of more than 100 unique works of art and from sponsors. All proceeds will be donated to the fund "Join hands to plant Vietnam forest".
Speaking at the event, Most Venerable Thich Duc Thien, Vice President and Secretary General of the Vietnam Buddhist Sangha said that scientists have affirmed that the great advances of science technology cannot prevent the rapid progress of climate change, so only human consciousness can decide the protection of the environment, and the response to climate change.
The Most Venerable also called on everyone to protect, preserve, and bring back the natural beauty of Mother Earth, and to protect the beloved planet.
Can Tho to launch first Miss Tourism beauty pageant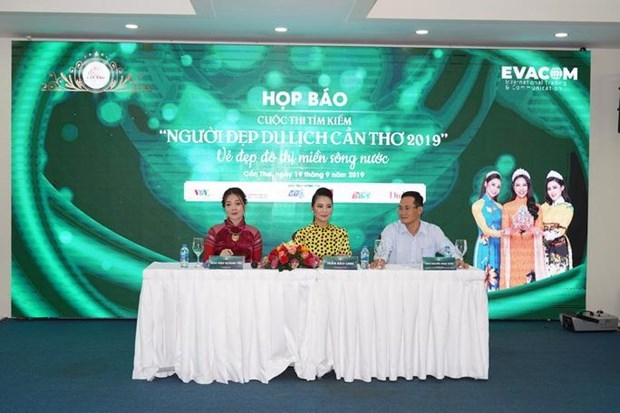 At the press conference on the beauty pageant (Photo: nld.com.vn)

The first Miss Tourism beauty contest of the Mekong Delta city of Can Tho will be held in November to find a representative for local tourism, the organising board announced on September 19.
The contest will be co-organised by the municipal Department of Culture, Sports and Tourism and EvaCom Vietnam Trading and Communication Joint Stock Company.
It will begin on November 1 and finalists will compete on the final night on November 22. Participants will also take part in activities highlighting their talent and charity work.
Head of the organising board Tran Bao Linh said Can Tho is known as the land of beautiful girls, hence it is selected for the second contest in a series of contests towards the Miss Tourism Vietnam to be held in 2021.
Tay Ninh to promote culture, trade, tourism in Hanoi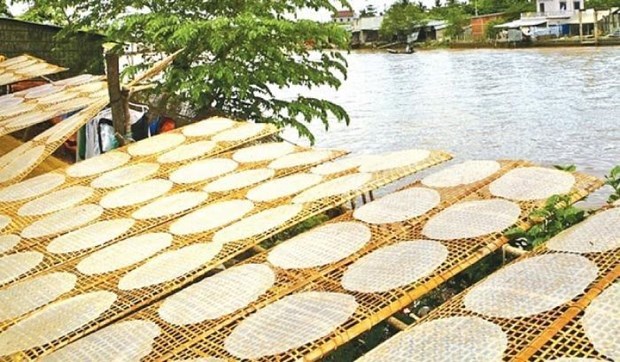 "Banh trang phoi suong" (dew-wetted rice paper), a specialty of southern Tay Ninh province will be offered at the event
The southern province of Tay Ninh will promote its unique culture, investment, trade, and tourism advantages in the capital city of Hanoi through an event named "Tay Ninh Day in Hanoi" on September 27-28.
The information was revealed by Director of the provincial Department of Culture, Sports and Tourism Nguyen Hong Thanh at a press conference on September 19.
He said the event will be co-organised by the People Committees of Hanoi and Tay Ninh, and the national flag carrier Vietnam Airlines as part of the activities to celebrate the 65th anniversary of Hanoi's Liberation Day (October 10).
A photo exhibition on Tay Ninh's socio-economic and cultural achievements, natural landscapes, historical sites, traditional craft villages and festivals will be held at the event.
The province will set up 30 pavilions offering local food specialties as well as perform songs and dances which have been recognised as intangible cultural heritage.
Vietnamese community in Laos donate for flood victims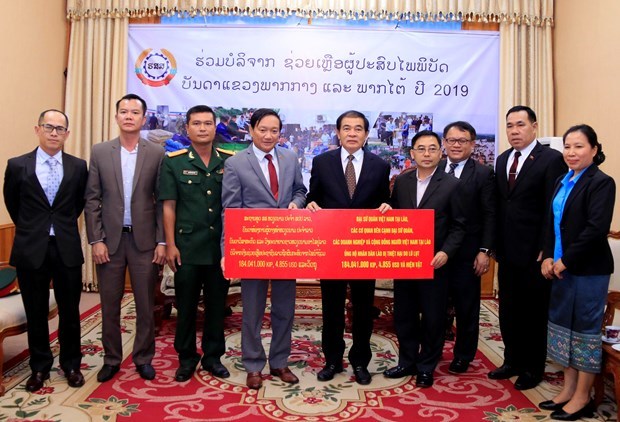 At the ceremony to receive donations from the Vietnamese community in Laos to support flood victims in central and southern Laos
The Lao Ministry of Labour and Social Welfare held a ceremony in Vientiane on September 19 to receive donations from the Vietnamese community in Laos to support flood victims in the central and southern regions of Laos.
Vietnamese Ambassador to Laos Nguyen Ba Hung handed over to Minister of Labour and Social Welfare Khampheng Saysompheng over 184 million kip (about 21,000 USD) along with 4,855 USD and gifts.
The Lao minister thanked the Vietnamese Party, Government and people for always standing side by side with the Lao counterparts in difficult circumstances, and pledged to transfer the money and gifts to the flood victims to help them quickly return to normal life.
Ambassador Hung said the money was contributed by many Vietnamese companies operating in Laos, staff members at the Vietnamese embassy and Vietnamese agencies in Vientiane, and the Vietnamese community in the Lao capital city, upon receiving reports on heavy human and material losses caused by torrential rains in central and southern Laos.
He said the Vietnamese Government and people, especially those in localities along the border with Laos, have also carried out many activities to support Laos to address flood consequences.
According to the Lao ministry's preliminary statistics, floods in southern and central Laos in early September killed 15 people and affected the daily life of over 175,000 households in 1,400 villages across six provinces.
The natural disaster also destroyed over 150,250 hectares of rice and food crops and damaged many houses, bridges, and roads.
Experimental tuồng play to be staged in HCM City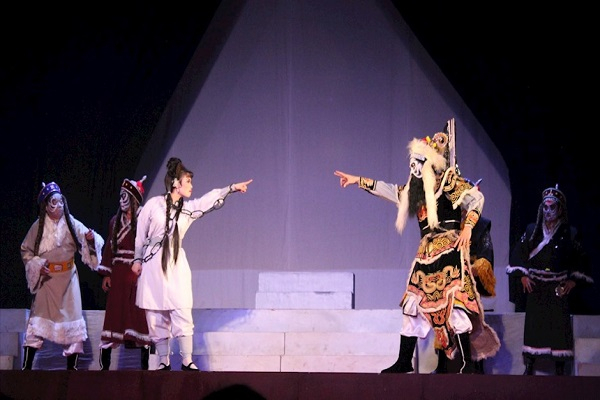 Artists from the HCM City Hát Bội Theatre have been working to preserve hát bội (classical drama), a unique genre of Vietnamese theatre originating in the central and southern regions in the 12th century. — Photo courtesy of the theatre
The HCM City Hát Bội Theatre will stage its new experimental play on historical events today.
The play, Sanh Vi Tướng, Tử Vi Thần (Patriots), highlights the patriotism, loyalty and bravery of Vietnamese farmers who fought invaders.
In the 60-minute play, directed by People's Artist Trần Ngọc Giàu, artists will perform dance and music without singing.
More than 30 performers, including young talents Bảo Châu, Thanh Bình and Minh Khương, will be featured.
The artists have been studying dance from Meritorious Artist and choreographer Xuân Quan.
"This is our first time to stage hát bội (classical drama) with no singing. Our artists have worked hard to improve their skills in dancing and makeup to feature the play's theme," said the play's choreographer Quan.
"New concepts in structure, conversation and directing style will be also used in the play. After the show, the audience will be invited to visit an exhibition on clothes and masks used in hát bội after the show," he added.
Lê Diễn, director of the theatre, said that the play, if successful, will be sent as an entry in the 4th International Experimental Theatre Festival, which will be launched by the Việt Nam Theatre Artists' Association in Hà Nội next month.
Hát bội is a unique genre of Vietnamese theatre originating in the central and southern regions in the 12th century.
It developed from a folk art to a royal art. It consists of singing and dancing to music. Its themes include monarchist loyalty and patriotic duty which define the play's structure, features, language, music and colour as well as characters' struggles and personalities.
The art has been preserved through cultural and arts programmes launched by the theatre and its partners, including HCM City Theatre Artists' Association.
The play Sanh Vi Tướng, Tử Vi Thần will open at 8pm on Friday at the Trần Hữu Trang Theatre, 136 Trần Hưng Đạo Street, District 1. It will be staged on September 29 and October 10. Tickets are available at the box office. 
Military top medal tally of national athletics champs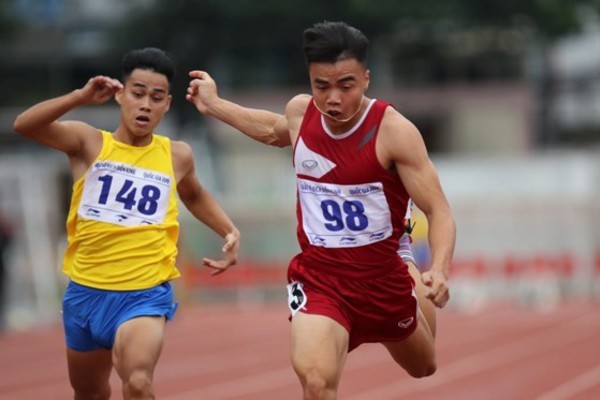 Athletes perform at the National Athletics Championship in HCM City. Photo sggp.org.vn

The Military team have topped the medal tally of the National Athletics Championship which has concluded in HCM City.
The team brought home eight golds, six silvers and nine bronzes. Hà Nội came second with seven golds, 11 silvers and five bronze, with hosts HCM City third with six golds, five silvers and three bronzes.
The event on Wednesday saw many new national records set, with race walker Nguyễn Thành Ngưng in the men's 20km with a time of 1:36.09, Nguyễn Tiến Trọng in the men's long jump with 7.98m and Đỗ Tấn Trưởng in the men's hammer throw with 55.17m.
The event drew nearly 400 athletes from 46 teams across the country, competing in 49 categories.
It is a warm-up for Vietnamese athletes to prepare for the Southeast Asian Games to be held in the Philippines later this year.
Plan for more public holidays draws mixed opinions
Labor experts fear the national trade union's proposal to add three days to the public holiday calendar would affect nation's competitiveness.
The Vietnam General Confederation of Labor said Tuesday it wanted to add three days to the public holiday calendar, proposing two options for how it could be done.
One option would be to extend the Independence Day holiday on September 2 by three more days until September 5, the day a new school year starts in Vietnam. The second option would be to have a
three-day break for the New Year (January 1-3), and to declare the Vietnamese Family Day on June 28 as a public holiday.
Ngo Duy Hieu, deputy head of the confederation, said a large number of Vietnamese workers are migrants from rural areas who need to travel back home, so having three more holidays would help greatly.
While backing the need for more holidays, labor expert Ha Dinh Bon said the extended holiday should be just one day instead of three.
"Every time the National Assembly adjusts the number of holidays, they only consider adding one more day so not to cause disturbances that affect the economy and society," Bon said.
Tran Quy Dan, chairman of May 10 textile Corporation's labor union comprising 12,000 workers, said the proposal was good news. She suggested that the additional days off be added to existing holidays,
making it more convenient for workers to visit home or organize trips.
However, Dan warned that long breaks will affect export activities of businesses that depend on large workforces, like textile and footwear.
Vu Quang Tho, former director of the Institute of Vietnam Labor Union and Workers, said that the proposal would be beneficial for workers and needs to be encouraged because Vietnam's current number of public holidays was the lowest in the ASEAN region at 10.
However, Tho also said the majority of Vietnamese workers are low-income earners so many have the need to work extra hours. Additionally, more days off work means business owners will have to deal
with increases in cost and reduced competitiveness.
"More days off helps workers recuperate and regain their health but will not increase labor productivity," said Tho.
Bui Sy Loi, Deputy Chairman of the National Assembly's Committee on Social Affairs, said the confederation must assess the socioecomic impacts of their proposal.
The confederation is set to submit the proposal for the extra holidays to the National Assembly next month to seek permission for it to be included in draft amendments to the Labor Code.
Vietnamese people now enjoy breaks on the New Year Day, the commemoration day of the Hung Kings (the nation's mythical founders) on the 10th of the third lunar month, the National Reunification Day on
April 30, the Labor Day on May 1, the National Day of September 2, and the Tet or Lunar New Year holiday which normally lasts seven to nine days and includes one or two weekends.
In comparison, Cambodia enjoys a total of 28 public holidays, Brunei 15, Indonesia 16, and China 21.
Groups striving for plastic reduction
Responding to the government's call to reduce plastic waste, many enterprises in Vietnam have actively implemented innovative solutions contributing to protecting the environment and looking towards sustainable development.
By the end of September, the last 200m of a kilometre-long recycled plastic asphalt road will be completed in Deep C Industrial Zone in the northern port city of Haiphong.
One million tonnes of plastic bags collected from dumpsites will have been used for the project, in a modern way of protecting the environment, contributing to reducing a large amount of unrecycled plastic waste, and creating a new type of material.
Ekkasit Lakkananithiphan, general director of Dow, told VIR, "We have worked with URENCO Haiphong, where they will collect and wash plastic bags which will be cut into 2-3cm pieces then mixed with asphalt to make the road. Roads made of plastic bags are better and cheaper than normal ones."
Dow Vietnam will build another 1.2km asphalt road by the end of November in the same way. "We will expand this project with another partner in Hai Duong. We hope that we can co-operate with more partners around Vietnam to partly help the country resolve its plastic waste issue," he added.
Before implementing the experimental project in Vietnam, Dow had built around 100km of recycled plastic roads in various other countries. Thanks to this innovation, Dow was recently placed on Fortune's 2019 list of companies that are changing the world for the better.
While solid waste is a huge resource, it causes heavy pollution due a lack of sorting at the source. Recognising Vietnam's problem, mGreen Social Enterprise applied Mobile Coalition Loyalty technology in the mGreen application to increase awareness of separating at source to protect the environment.
Tran Thi Thoa of mGreen Social Enterprise told VIR, "mGreen was born under the programme called For a Green Vietnam, launched by the Ho Chi Minh Communist Youth Union. Households using this app will be ­provided with electronic point cards and recycling bins."
According to Thoa, at the beginning mGreen aims to encourage people to get into the habit of separating waste by supporting the collection and treatment of recyclable waste through the application of technology on smartphones. Then, in the long term, with the co-operation of residential areas, schools, and offices in Hanoi and Ho Chi Minh City, mGreen is to focus on sustainable development across the country.
"People are shown how to identify and classify recyclable waste like paper, metal, and plastic. Then, residents open the app and press the call button to notify the collectors. Based on the amount of recyclables determined by the collector, residents will be rewarded on their card," Thoa said. "These points can be redeemed for gifts via ePoint, or used for shopping, dining, and entertainment."
Along with collecting waste from residential areas, schools, and offices, mGreen has also co-operated with Unilever and Citenco to collect all of their plastic bags according to the Zero Waste to Nature campaign in Tan Phu of Ho Chi Minh City. "The collected plastic waste is provided to companies like Duy Tan Plastic, Biological Bag Company, and Gimex II," Thoa added.
Currently, mGreen and Ho Chi Minh City Department of Natural Resources and Environment is co-operating with VNPT in Ho Chi Minh City to build an easily-accessible smartphone app for sorting solid waste at the source.
In the future, Ho Chi Minh City will study software and applications for monitoring solid waste collection, transportation, and treatment, then distribute this to the public to jointly inspect and supervise solid waste management activities.
Answering the call to ­protect the environment and increase sustainable development, a coalition of nine leading companies from the consumer goods and packaging industry aims to contribute to a clean, green, and beautiful Vietnam by driving the circular economy and making recycling of packaging more accessible and sustainable.
The nine founding members who have come forward with the initiative to form the Packaging Recycling Organization Vietnam (PRO Vietnam) are Coca-Cola Vietnam, FrieslandCampina, La Vie, Nestlé Vietnam, NutiFood, Suntory PepsiCo Vietnam, Tetra Pak Vietnam, TH Group, and URC Vietnam. The campaign marks the first time that competing businesses have collaborated in Vietnam to collectively work on improving the environment.
One of the nine members of PRO Vietnam, TH Group set the target that by 2030, no TH true MILK cartons will become waste. Instead, the packaging will be collected and recycled into other useful materials and products, as a circular economy will be built to reduce plastic waste, packaging waste, and solid waste in general.
Iconic American soft drinks giant Coca-Cola also set its 2020 sustainability goals to work with its partners to recover and recycle the equivalent of 75 per cent of the bottles and cans that the company introduces into the developed market. The firm already made progress by recovering and recycling 59 per cent of its bottles and cans in 2017.
Another example of the push for sustainable development can be seen at URC, a leading food and beverage company with a growing multinational presence through the ASEAN, China, and Oceania. URC Vietnam has shown its ambition by pledging that by 2030, all packaging by participating members of PRO Vietnam for sale on the market will be collected and recycled.
According to Laurent Levan, president and CEO of URC Vietnam, the founding members all agreed on the principles for PRO Vietnam. Therefore, the activities of the organisation will ensure the harmonisation of economic, social, and environmental benefits, and balance the ­creation of utility products with environmental protection.
The commitment towards sustainable development is solidified by a "production transformation" strategy, focusing on natural resources and products in the first five years and expanding into the supply chain and business sectors until 2030.
In Vietnam, a series of initiatives have been applied in production to optimise material usage. URC factories with high levels of water use have a reverse ­osmosis system, and reuse the water from the system to optimise water input and limit wastewater discharge.
Water used in packaging and sterilising systems is also reused, with all treated wastewater meeting the standards as mixed into the centralised collection system of Vietnam-Singapore Industrial Park.
Resourcefulness key to successfully working in Vietnam for expats
Culture shock and the language barrier are by far the most common issues expats working in Vietnam have to grapple with.
Filipino Jeffrey Manahan, hospitality consultant and food and beverage director at The First Steakhouse restaurant, emphasizes that flexibility, open-mindedness, patience, determination, and a positive can-do attitude are needed to have a successful career in Vietnam.
He should know. He has been in Vietnam for 17 years, met and married his Filipina wife here and has successfully developed a career in food and beverage.
He recalls: "When I first arrived in 2003 there were not that many expatriates working in Ho Chi Minh City and so not much English was spoken. I figured I had to learn simple Vietnamese to survive, to live and get around the city.
"I saw on TV there were many children's programmes on learning Vietnamese and I decided to quickly learn simple Vietnamese that way."
In 2003 language was the biggest barrier for him and many other expatriates, and in 2019 it still is. According to recruitment firm Navigos, a survey in August found language to be the largest barrier for expats. It contributes to culture shock and also prevents career advancement.
As many as 60 percent of foreign respondents, who are working in Vietnam, experience culture shock, according to the survey. The top three causes leading to their culture shock are language barrier, which accounts for 29 percent, the contrast between expectation and reality 27 percent and lack of understanding 18 percent.
When expatriates, having secured a job in this fast developing economy, first arrive, the mad transportation experience is a big challenge. With so many motorbikes plying the roads -- and even sidewalks in the big cities of Ho Chi Minh City and Hanoi -- coupled with an increasing number of cars, getting around is quite an issue.
Manahan took the bull by the horns, or the motorbike by the handlebars as it were.
"I learnt how to ride a manual motorbike in two weeks when I first came so that it would be easier for me to get around, and I chose that option as my Vietnamese friends told me it would be easier to then ride semi-automatic and automatic motorbikes later on.
"Back in 2003, half of the lanes were occupied by bicycles and half by cars and motorbikes. So it was easier to learn how to ride a motorbike then, but it was really out of necessity. There were not that many taxis.
"When I first arrived I found Vietnamese very willing to learn and work. But when it came to lunch time, they would go find their favorite spot in the kitchen to sleep. Nothing could disturb them, not even a business call. So I learned to live with and respect that."
Another cosmopolitan expatriate is Dutchman Peter Gobbels. The ex-army and -navy man, who spent three years in South America, moved to Ho Chi Minh City in April 2019 after having visited it a few times before.
He and his Vietnamese wife decided to sell off his transport business in the Netherlands and move back to her home country. He had experience as an English teacher, and after researching the industry in Ho Chi Minh City, he set up an English language centre.
He says: "There are so many English language centres in Ho Chi Minh City and there is much competition. But the teaching standards are inconsistent, even low. Reading and writing standards are OK, but the speaking and listening comprehension abilities of students here are low."
"Lessons should also not be too long as I find Vietnamese students, especially the younger ones, lose concentration faster than Dutch children."
So cultural awareness, unsurprisingly, is an important factor in having a successful work experience in Vietnam, especially since it is still relatively new in opening its doors to international business, as compared to places like Hong Kong or Singapore.
Gobbels says: "The economy is growing rapidly and there are many jobs." But he thinks companies give priority to Vietnamese graduates, which is understandable since they speak the language and know the culture better.
But all kinds of businesses are developing fast and though language is an obstacle for foreigners in getting jobs, there are a lot of opportunities to do your own business in Ho Chi Minh City or other parts of Vietnam, he said.
"You just have to be open to finding out what those opportunities are. You should come here, and research what to do by actually talking to as many people here as possible [like] foreigners who have their own businesses and Vietnamese."
A recent HSBC survey found that average salary for expats working in Vietnam is $78,750 per year, slightly higher than the global mean of $75,966.
There are about 83,500 expats in the country, according to the Ministry of Labor, Invalids and Social Affairs.
Manahan warns: "In a fast-developing economy like Vietnam, not everything is clear and in black and white and you have to understand that. Be patient, resourceful and keep on trying. Even though I have been here for 17 years and have seen a lot of developments, I think there are still many openings. You have to strike while the iron is hot, and it is still hot."