Vietnamese women arrested after attempting to sell newborn in China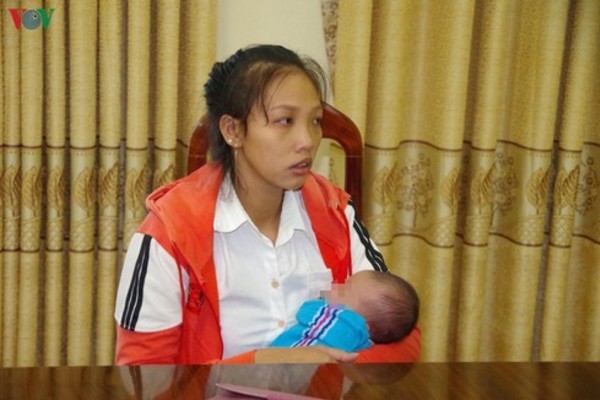 Tang Thi Ngoc Linh at the police station
Two Vietnamese women have been arrested by border guards following their attempts to smuggle a newborn baby into China for the purpose of selling the child.
The arrests were made following co-operation between border guards in Lang Son province, the Bao Lam border station, and the Huu Nghi and Chi Ma international border gates.
The discovery came after border forces spotted two suspicious Vietnamese women carrying a newborn baby boy across the border into China at national border milestone 1125.
Upon their arrests, the suspects were identified as Nguyen Thi Xang, 51, of Bac Lieu province, and Tang Thi Ngoc Linh, 28, of Soc Trang province.
Once under questioning at the police station, Linh, who was identified as the baby's mother, admitted to asking Xang to take her to China in order to sell her newborn son.
When asked for further details, Linh stated that she had been promised VND40 million by Xang, who is known as a broker, and was forced to sell her child due to challenging family circumstances.
At present, the police are continuing to investigate the case.
Hanoi water park suspended after two boys drown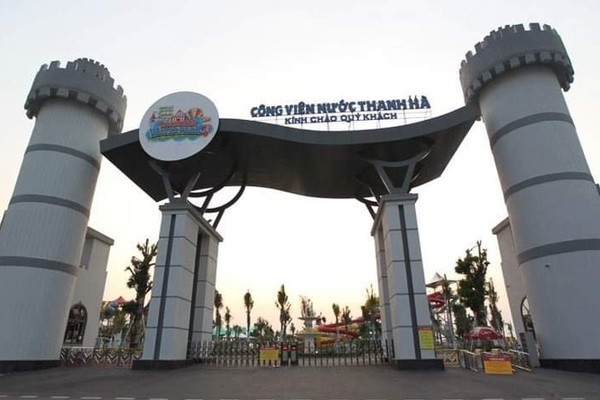 Thanh Ha Water Park
Thanh Ha Water park, the biggest of its kind in Hanoi, has been temporarily closed after two boys drowned.
The decision, which was issued by authorities of Ha Dong District on Tuesday, does not mention when the park will reopen.
On Sunday, a woman with three children visited and a six-year-old boy drowned there.
In June, another boy also drowned at the park's river area.
Thanh Ha Water Park has ever been fined VND20 million (USD869.56) for being put into service but lacking its necessary papers.
A signboard saying that the closure is for maintenance has been placed at the gate of the park.
Demotion proposed for airport disorder police officer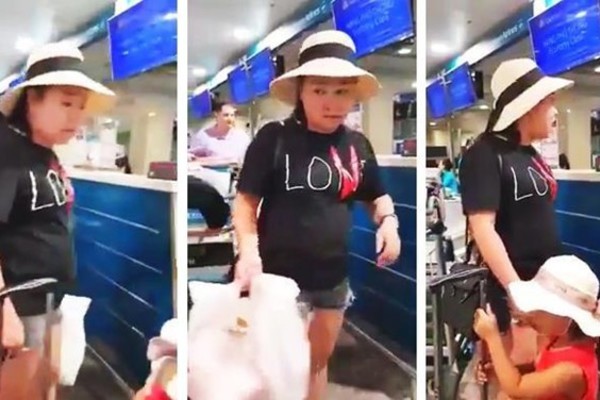 Le Thi Hien caused disorder at Tan Son Nhat International Airport
A female police officer in Hanoi may face demotion for causing disorder at Tan Son Nhat International Airport.
The Police Division of Hanoi's Dong Da District has recommended the demotion for Captain Le Thi Hien who insulted the airport staff, kicked and pulled the hair of a security agent, and disturbed the check-in desk order last month.
The video about her unacceptable behaviour outraged the public.
Investigation from the police revealed that the incident occurred on August 11 when Hien came to check in for a Vietnam Airlines flight to Hanoi.
She got angry when staff at the airport refused to transport her fifth suitcase in the free baggage allowance.
Following her insulting the staff, Vietnam Airlines refused to transport her on her flight that day. And on August 17, she was then fined VND200,000.
After that, she was suspended her for a month for displaying behaviour that violated public etiquette for People's Police personnel.
She has also faced a one-year flight ban.
The demotion has been submitted to the Hanoi Department of Police for decision.
Hoang Yen named as host of Vietnam's Next Top Model 2019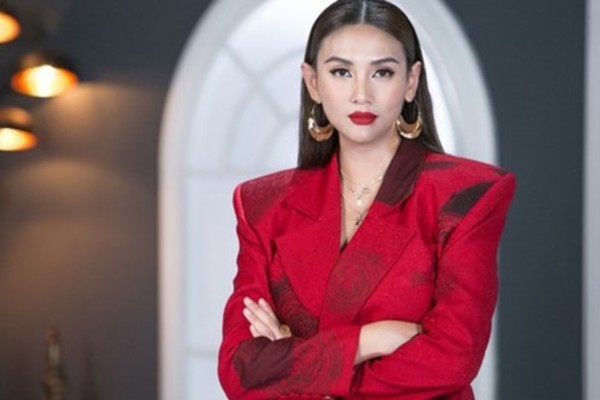 Vietnamese supermodel Vo Hoang Yen has been officially announced as the host of Vietnam's Next Top Model 2019, according to the competition's fan page.
The model is most well-known for participating in the contest's 2017 edition as a coach. During her role as a mentor she took contestants under her wing by sharing her own experience with them and instructing them on how to model on stage.
In addition, she was also a coach in The Face Vietnam 2018. It was during this period that she endeared herself to viewers with her enthusiastic and fun style.
Vo Hoang Yen is a 31-year-old who stands at 1.79 metres tall, she first came to the nation's attention after she won gold during the Vietnam Supermodel 2008 pageant.
Make-up artist Nam Trung has already been announced as the first member of the competition's judging panel, whilst she will also serve as the creative director of Vietnam's Next Top Model 2019.
The 9th edition of the pageant will be running with the theme of "Be Unique". The casting round is set to take place in Ho Chi Minh City on September 25 and in Hanoi on September 30.
Ninh Kieu Can Tho Lantern Night – Tourism Festival set for November 23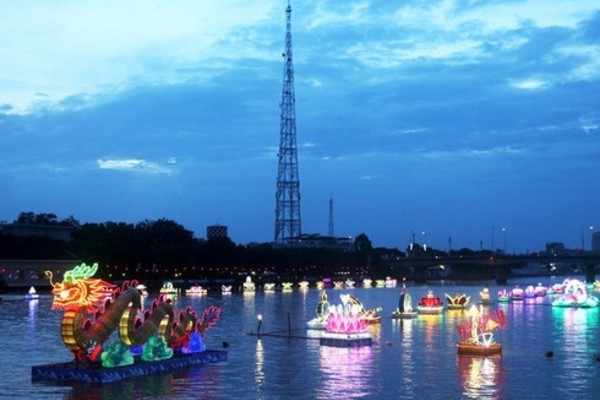 The third version of the Ninh Kieu Can Tho Lantern Night – Tourism Festival is scheduled to transpire in the Mekong Delta city of Can Tho from November 23-25, according to Can Tho City's Department of Culture, Sports and Tourism.
The prestigious occasion serves as one of the year's cultural, sporting, and tourism highlights for Can Tho city.
It also offers the city an opportunity to elevate its reputation as a tourist destination by promoting the Ninh Kieu wharf, whilst also marking the 61st anniversary since the establishment of the site.
Representatives of various state management agencies, businesses, and travel operators will share their experience and co-operate to strengthen economic, cultural, sporting, and tourism activities during the event.
Throughout the festival, both residents and visitors will have the chance to participate in the release of flower-shaped lanterns at Ninh Kieu park, whilst diverse community-based programs aimed at strengthening exchanges will be launched to preserve and promote traditional cultural values.
The festival's highlight will be the release of flower-shaped lanterns and a special art performance which will take place during the opening ceremony.
In addition to this, a wide range of activities will be held during the course of the event, including a book fair, calligraphic arts, a photo exhibition themed '50 years of implementing President Ho Chi Minh's Testament', pavilions on tourism promotion, street music, a flash mob performance, culinary arts, and folk games.
Exhibition features photos, documentaries on ASEAN Community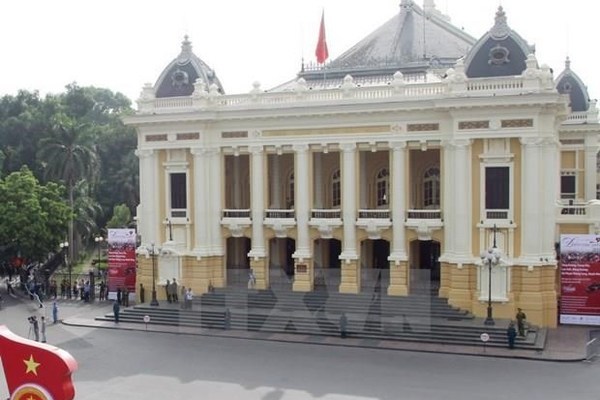 The opening ceremony of the exhibition in Dong Nai province on September 24
An exhibition on photos and reportage – documentary films on the ASEAN Community opened in the southern province of Dong Nai on September 24.
The four-day event showcases more than 300 photos along with nearly 60 reportage and documentary films that won prizes or entered the final rounds of international competitions organised by the Vietnamese Ministry of Information and Communications.
They focus on the land and people of the ASEAN Community, as well as environmental protection and climate change response efforts by the 10 Southeast Asian nations.
Vice Chairwoman of Dong Nai provincial People's Committee Nguyen Hoa Hiep said the exhibition is an occasion to popularise and enhance cooperation between Vietnam and other ASEAN members. It is also a chance to help local people gain insight into the Community and introduce Dong Nai's development potential to visitors.
According to Deputy Minister of Information and Communications Hoang Vinh Bao, the display reflects Vietnamese people's willingness to join hands in building the ASEAN Community, which is an achievement of 50 years of cooperation among all member states, with Vietnam recognised as an important factor contributing to the bloc's solidarity and unanimity.
After the event, all the photos and reportage – documentary films will be presented to the Dong Nai provincial People's Committee to continue serving communications about the ASEAN Community, especially in 2020 when Vietnam will chair the bloc.
Founded in 1967, the Association of Southeast Asian Nations (ASEAN) groups 10 member countries, namely Brunei, Cambodia, Indonesia, Laos, Malaysia, Myanmar, the Philippines, Singapore, Thailand and Vietnam./.
More than 91,600 Vietnamese go abroad for work in eight months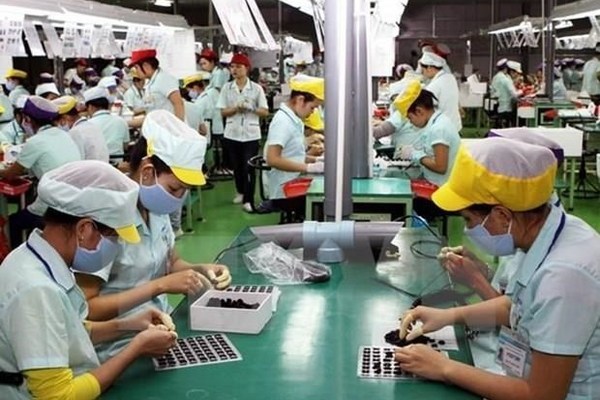 More than 91,600 workers were sent abroad for work in the first eight months of this year, or 76.38 percent of the yearly plan, said the Ministry of Labour, Invalids and Social Affairs' Department of Overseas Labour.
Of the figure, more than 30,700 were women.
The top recipient markets were Japan with 45,622 workers (16,813 women), followed by Taiwan with 36,825 (12,504 women), the Republic of Korea 5,536 (392 women), Romania 1,103 (41 women), Saudi Arabia 807 (608 women), Macao 312 (171 women), and Malaysia 304 (137 women)./.
PM asks labour confederation to take better care of workers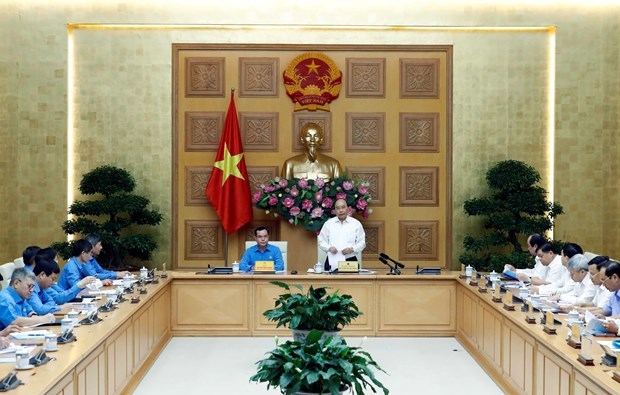 Prime Minister Nguyen Xuan Phuc (standing) speaks at the meeting
Prime Minister Nguyen Xuan Phuc asked the Vietnam General Confederation of Labour (VGCL) to boost coordination with the Government to better ensure the legal and legitimate rights and interests of workers, at a working session with the VGCL Presidium in Hanoi on September 25.
He particularly requested the VGCL to work with ministries and relevant departments to address issues relating to wages, working hours, and social insurance for employees, aiming to improve the quality of Vietnam's human resources in national construction and international integration.
The PM asked the trade union organisation to collaborate with the Ministry of Labour, Invalids and Social Affairs to solve labour-related matters as well as raise awareness of workers about complying with the Party and States' policies and laws.
The VGCL should continue to actively engage in the process of building institutions, the PM said, calling attention to such matters as retirement age, working hours and quality of collective labour agreements.
Building harmonious labour relations is essential, he said, asking trade unions at all levels to grasp the thoughts and needs of workers and reinforce the close-knit relations between businesses and workers.
Both the Government and the VGCL shared the view that they have coordinated closely in the past year, as seen in the process of building legal documents, particularly those relate to labourers.
The VGCL called attention to the problems of settling overdue wages and social benefits for workers when their employers flee or go bankrupt. It urged the Government to propose adjustments to legal documents in the direction of prioritizing workers' interests in such cases./.
Exhibition on Chilean Nobel prize laureate poet opens in Hanoi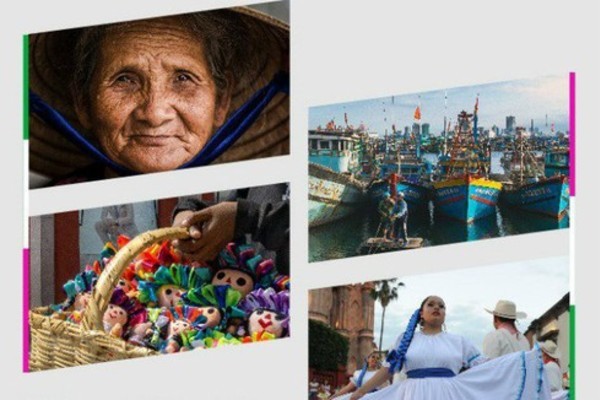 Chilean poet Gabriela Mistral (1889-1957) in a photo displayed at the exhibition (Source: VOV)
Unannounced photos of Chilean poet Gabriela Mistral (1889-1957), who was the first Latin American woman to win the Nobel Prize in 1945, are being displayed at an exhibition in Hanoi.
Opened on September 24, the 7-day exhibition is co-organised by the Chilean Embassy in Vietnam and the National Library of Vietnam to mark her 130th of birth anniversary.
Speaking at the opening ceremony, Chilean Ambassador to Vietnam Jaime Chomali said the event aims to promote Chile's literature to Vietnamese readers and boost friendship between Chileans and Vietnamese.
Apart from these valuable photos, collections of relevant documents from Chile's national library, foreign ministry, and Gabriela Mistral museum are also exhibited.
On the occasion, the embassy awarded Vietnamese winners of its writing contest associated with the exhibition that called for essays on the life and career of Mistral.
The awardees included Nguyen Van Tich, Chairman of the Vietnam – Chile Friendship – Cooperation Association and former Vietnamese Ambassador to Chile; Le Duy Truyen, vice Chairman of the association and former Deputy General Director of the Vietnam News Agency; and students majoring in Spanish language from the Hanoi University and the Vietnam National University – Ho Chi Minh City.
The Nobel Prize in Literature 1945 was awarded to Gabriela Mistral "for her lyric poetry which, inspired by powerful emotions, has made her name a symbol of the idealistic aspirations of the entire Latin American world"./.
Decoration activities in full swing to mark capital's liberation day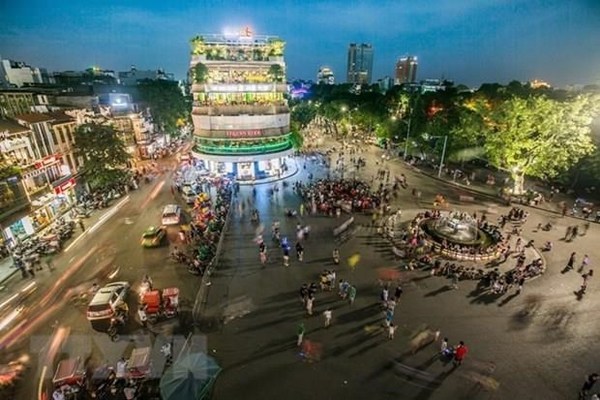 A corner of Hanoi
The Hanoi Department of Culture and Sports has planned several decoration activities to give a facelift to the capital city on its upcoming 65th anniversary of Liberation Day (October 10).
Accordingly, billboards on the celebration will be erected at headquarters of local authorities' buildings, and downtown exhibition centres on Trang Tien, Dinh Tien Hoang and Trinh Hoai Duc streets.
A total of 2,000 banners are set to be hung across main roads and downtown areas, while lighting and decorations will be built in front of the headquarters of the State Bank of Vietnam and the Ministry of Foreign Affairs.
Local districts and towns will join the efforts by covering their key areas and buildings with banners and posters.
Residents are encouraged to hang the national flag on the facades of their houses before, during and after the occasion.
The city will be fully decorated between October 1 and 11./.
Photo contest highlights HCM City's development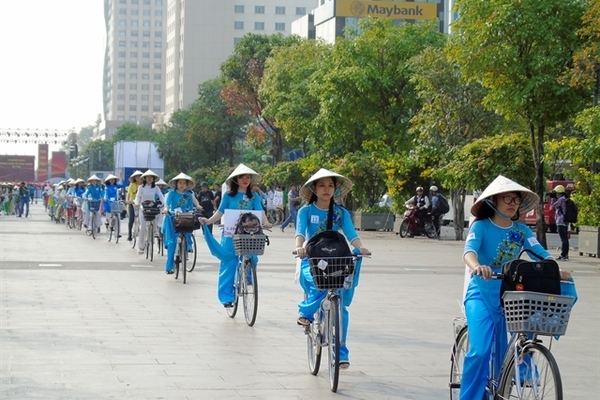 The beauty and grace of áo dài, a symbol of feminine beauty in Việt Nam, is promoted through visual art at Bức Tranh Thành Phố Năm 2019 (Picture of the City in 2019), a photo contest launched by the HCM City Department of Culture & Sports, which aims to capture images of HCM City's developments in culture, economy and integrations.
Vietnamese photographers in the country and abroad are encouraged to join the photo contest Bức Tranh Thành Phố Năm 2019 (Picture of the City in 2019), which aims to capture images of HCM City's developments in culture, economy and international integration.
The event, organised by the city's Department of Culture & Sports in co-operation with its partners, aims to highlight the city's history, culture and lifestyle through the visual arts.
Social issues such as environmental pollution and urban developments are included.
Images of local people who pay a role in the city's economy, culture and tourism developments are also encouraged.
The contest's organisers also hope to encourage young photographers to develop their talent.
The participants can take a photo of individuals or of a group. Submissions should be original works captured in 2018 and 2019, and should not have been submitted in previous competitions or exhibited publicly. The works should be in black-and- white or colour, without editing.
Entries may be submitted as a single photograph including captions.
Organisers said a high priority would be given to entries focusing on creative and unique views and presentations.
Entries should be sent before October 31 to the organising board's website http://www.buctranhthanhpho.com.
The awards ceremony will be organised in late November. The best photos will be exhibited at the city's Book Street on Nguyễn Văn Bình Street, District 1.
Gala concert to raise funds for children with heart disease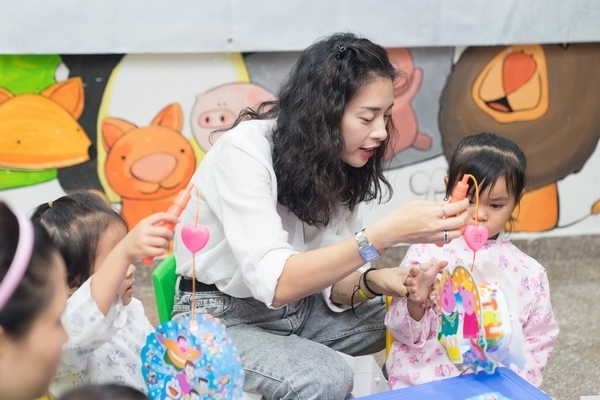 Film producer and director Ngô Thanh Vân with children who have heart conditions. The kids will benefit from the charity programme Vết Sẹo Cuộc Đời (Scar of Life) organised by VAA Entertainment in partnership with local organisations, including Heartbeat Vietnam. Photo from VAA Entertainment

Popular singers and dancers will perform at a charity concert in HCM City to raise funds for children with heart disease.
The event, Vết Sẹo Cuộc Đời (Scar of Life), is organised by VAA Entertainment in partnership with local organisations, including Heartbeat Vietnam.
Since it first launched in 2010, the annual show has become one of the most popular charity events in the city, attracting local and foreign organisations as well as local residents and expatriates.
Organisers said this year's theme "Motherhood" was chosen to highlight mothers who fight to save their children from serious diseases.
Film producer and director Ngô Thanh Vân, owner of VAA Entertainment and a member of the show's organising board, said: "Many audience members have been close friends of our event for the last eight years and have spent time and money to help more than 1,800 children with heart disease."
Vân said Vết Sẹo Cuộc Đời collected more than US$1.9 million in the least eight years. It has attracted top Vietnamese artists in different fields, including pop stars Đàm Vĩnh Hưng and Hồng Nhung.
This year, the event hopes to raise US$450,000 to help 350 child patients.
Vân began her career on the catwalk in HCM City in 2000 after leaving her family in Norway.
In 2004, she played one of four leading roles in Rouge, a TV 13-part series by renowned Singaporean director Jonathan Foo. She was selected from 400 candidates from Asian countries.
The work was broadcast on MTV Asia, a cable television channel broadcasting international music. It opened a door to her to become a movie star in the region.
She has performed in quality films by American and overseas Vietnamese directors.
Her latest film is Da 5 Bloods, a production by Oscar winner Spike Lee. The filming began in March.
Da 5 Bloods is the third US film in which Vân has appeared.
The concert, Vết Sẹo Cuộc Đời, will be organised on October 30. More contributions are encouraged to send to the organiser via facebook.com/Vetseocuocdoi.ScarOfLife.
Health sector issues warning about food supplements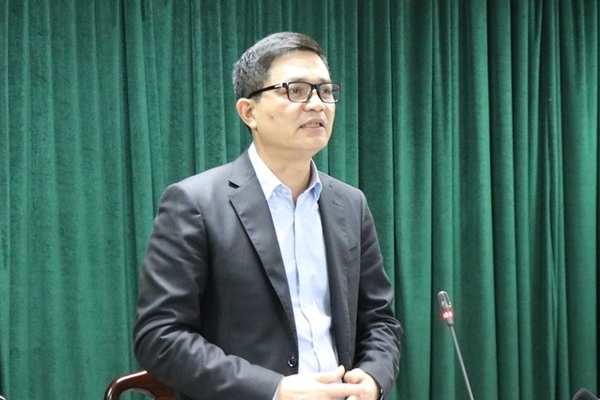 Nguyễn Thanh Phong, director of the Vietnam Food Administration. The administration has issued warnings about food supplements to customers.
The Việt Nam Food Administration (VFA) under the Ministry of Health has issued a warning to customers about several websites advertising substandard food supplements.
Ksol.vn advertises Ksol food supplements, while viensui-rockman.com advertises Rockman supplements and duocphamhocvienquany.com advertises Nano Fucomin.
The VFA said the above websites violated the law on advertising by misleading customers into thinking the supplements could treat diseases.
The VFA said it would co-operate with authorities to deal with the websites and tell customers not to buy from them.
Mekong Delta agriculture adapts to climate change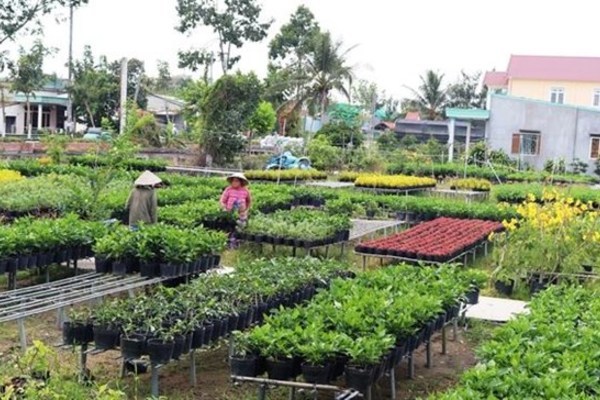 Growing flowers and ornamental plants in Dong Thap province's Sa Dec city
The Mekong Delta has restructured agriculture towards climate-change adaptation and market demand by establishing specialised farming areas for its key agricultural products, and by growing other crops on ineffective rice fields or rotating rice with other crops on the same field.
The delta, the country's largest rice, seafood and fruit producer, achieved a growth rate of 3 percent a year between 2016 and 2018, higher than the country's average growth rate of 2.67 percent, according to the Ministry of Agriculture and Rural Development.
In An Giang province, local authorities and farmers have set up specialised farming areas and used advanced farming techniques in recent years.
The province has established a 25,000ha specialised glutinous-rice area in Phu Tan district, becoming the country's first province to have such an area.
It has also set up specialised farming areas for cultivating three-colour mangoes grown according to Vietnamese good agricultural practices (VietGAP) standards in Cho Moi district.
Another specialised area cultivates banana from tissue culture and breeds pig with high technology in Tri Ton district. In addition, farmers breed giant river prawns in Thoai Son district.
Last year, large-scale rice fields on a total area of 33,531ha were active in the province.
Nguyen Si Lam, director of the An Giang Department of Agriculture and Rural Development, said to develop the specialised farming areas sustainably, the province had set up zones and applied advanced farming techniques.
The province had improved the operation of cooperatives who work in these specialised farming areas, he said.
In Soc Trang province, local authorities have instructed and given financial support to farmers to rotate rice and other crops on the same rice fields so they can improve profits and stop the spread of rice disease when rice crops are planted without interruptions.
Tran Xeu Hot, who takes part in the Vietnam Sustainable Agriculture Transformation Project in Soc Trang (VnSAT-ST), has rotated growing rice and watermelon on his rice field in My Tu district's Phu My commune.
Hot uses organic fertiliser to grow watermelon, which has reduced the use of urea fertiliser by 30 percent and improved yield by 20-30 percent compared to other watermelon fields that do not participate in the VnSAT-ST.
He earned a profit of 14 million VND (600 USD) per 1,000 sq.m of water melon a crop, he said.
"The rotation has helped reduce rice pests and diseases significantly," he said.
The delta has reduced rice farming areas and increased the cultivation of fruit, aquaculture and animals in agriculture restructuring in recent years.
The delta's 12 provinces and Can Tho city have developed farming models that adapt to climate change such as a shrimp-rice farming model and a model to breed aquatic species in mangrove forests.
In Ben Tre province, farmers have turned more than 10,000ha of ineffective rice fields to breed aquatic species and other high value crops, according to the province's Department of Agriculture and Rural Development.
Ben Tre, the country's largest coconut producer, has also increased its coconut growing area from 68,200ha in 2015 to nearly 71,000ha last year.
Nguyen Van Buoi, deputy director of the Ben Tre Department of Agriculture and Rural Development, said the province's agricultural restructuring had been done properly and is suited its ecological and irrigation conditions.
In Kien Giang, one of the delta's coastal provinces affected by rising sea levels and saltwater intrusion, the area of shrimp-rice farming model increased from 71,500ha in 2014 to 89,000ha last year.
Under the shrimp-rice farming model, farmers breed shrimp in the dry season and grow rice in the rainy season on the same rice field.
The model produces a rice yield of 4-5 tonnes per hectare a crop and 300-370kg of shrimp per hectare a crop, offering farmers a profit of 2-4 times higher than monoculture of rice, according to the Kien Giang Department of Agriculture and Rural Development.
The model also helps protect the environment as farmers use few chemicals to cultivate rice and shrimp. Rice and shrimp produced under the model are clean products.
However, the delta's sustainable farming models are mostly implemented on a small scale and in a scattered fashion, according to local authorities.
In addition, erosion, subsidence, flooding and saltwater intrusion caused by climate change have affected the delta's agricultural production.
To develop the delta's sustainable agriculture, the Ministry of Agriculture and Rural Development has planned agriculture orientation for its upper, middle and coastal sub-regions to 2030.
The upper sub-region will develop diversified agriculture, focusing on rice and tra fish, on a sustainable basis.
The upper sub-region holds an important role in regulating and draining the delta's floods caused by the rising level of the Mekong River in the rainy season.
In the middle sub-region, horticulture will be the focus in an aim to develop the country's largest fruit growing area.
In addition, the middle sub-region will develop concentrated rice growing areas, vegetables, industrial trees and freshwater aquaculture and brackish water aquaculture with moderate brackish level.
This sub-region plays a role in regulating freshwater for the coastal sub-region.
The coastal sub-region will develop agriculture based mainly on saline and brackish water and promote its advantage for aquaculture.
It will also develop areas for specialty rice and plants that need less freshwater and are resistant to saline water.
The coastal sub-region, which has the largest forest area in the delta, will develop an agro-forestry system towards ecology, organic agriculture and ecotourism, according to the ministry.
The delta will continue to reduce its rice growing area, increase areas of fruit and aquaculture, and develop breeding animals with advanced techniques and on a large-scale.
It will also develop mangrove forests and forest-based livelihood models, as well as ecotourism./.
Can Tho leads Mekong Delta region in rural development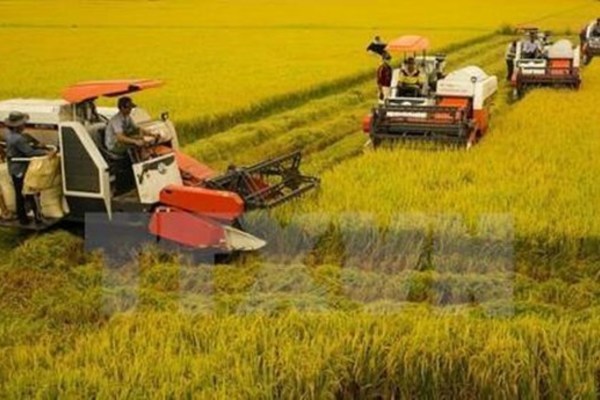 Rice harvesting in the Mekong Delta
Can Tho city is leading the Mekong Delta region in terms of communes meeting new-style rural area standards, according to the latest report of the Scientific-Technological Programme for new rural area building.
As of the end of August this year, 34 out of the total 36 rural communes in Can Tho, or 94.4 percent, were recognized as new-style rural areas, double the rate in the Mekong Delta region (43.8 percent) and the national rate (50.8 percent).
The city also had two districts – Phong Dien and Vinh Thanh - bestowed with the title.
Can Tho set out on the building of new-style rural area in 2011. While only 12 communes completed the required criteria during 2011-2015, another 22 communes achieved the feat since 2016 to now.
Director of the municipal Department of Agriculture and Rural Development Nguyen Ngoc He, the achievement in building new-style rural areas in Can Tho is attributable to the city's success in mobilizing resources from various sources and investing in socio-economic infrastructure in rural areas.
Can Tho aims to have all its 36 rural communes and all four rural districts recognized as new-style rural areas in 2020.
Communes and districts that have already been recognized as new-style rural areas have begun to work to fulfill advanced criteria, with the city hoping to have 18 communes complete those advanced criteria by 2025.
The National Target Programme on New-style Rural Area Building, initiated by the Vietnamese Government in 2010, sets 19 criteria on socio-economic development, politics, and defence, aiming to boost rural regions of Vietnam.
The list of criteria includes the development of infrastructure, the improvement of production capacity, environmental protection, and the promotion of cultural values./.
Erosion eats away at HCMC land mass
Erosion keeps swallowing chunk after chunk of Vietnam's southern metropolis, but its remedial and prevention work is yet to keep pace.
The Steering Committee on Natural Disaster Prevention and Control and Search and Rescue and the municipal Department of Transport estimate that Ho Chi Minh City is now home to 18 "severe" and 19 "extremely severe" erosion hotspots.
Citing this, a Monday report on the news site of the Ministry of Construction said that the district most affected was the outlying Nha Be to the city's south.
The coastal district had 11 dangerous areas announced last year and one more has been found this year.
Its neighbor Can Gio District has five spots that have existed since last year and two new ones this year.
The remaining 15 erosion hotspots are in Districts 2 and Thu Duc to the east side of the city; and Districts 8, Binh Chanh and Hoc Mon to the west.
Compared to last year, the number of erosion hotspots in the city has dropped by four thanks to the building of embankments in Districts 7, Binh Chanh, Nha Be and Can Gio, said Nguyen Van Truc, deputy head of the natural disaster prevention committee.
For the existing eroded areas, the city had already completed plans to build embankments, but progress has been behind schedule and only one project has been finished so far.
22 are still under construction, six are stuck at the step of site clearance and another six remain on paper.
Truc admitted that erosion continued to threaten the safety of local residents, especially those in "extremely severe" areas.
The committee has observed that investors of several embankment projects did not conduct complete and careful studies on the topography, geology and hydrology of the eroded areas, and as a result, project designs failed to guarantee safety and stability.
So far this year, at least two projects have had to go under repairs for subsidence and erosion that happened during construction.
Worse still, projects already been put into use have quickly deteriorated and failed to perform their tasks of preventing erosion and protecting local residents during high tide.
Earlier this month, the city organized a conference in which it called foreign experts to help it make plans for riverside development, including the construction of effective embankments.
A senior city official noted that the city's waterway system, which stretches 7,955 kilometers (4,500 miles) and makes up 16 percent of the city's total area of more than 2,000 square kilometers, was being threatened by climate change and fast urban development.
As a result, city's riverside areas have been suffering from salt intrusion, subsidence and erosion, he said.
Right next to the megacity, the Mekong Delta has been suffering constant erosion for years now. According to the Ministry of Agriculture and Rural Development, the Mekong Delta is losing 500 hectares (1,235 acres) of land to sea and river erosion every year.
Experts have pointed fingers to sand exploitation in rivers and the decline of annual floodwaters that build up silt in the region, which they said is a result of dams in the upstream parts of the Mekong River.
ASEAN Ladies' Circle in Malaysia boosts charity work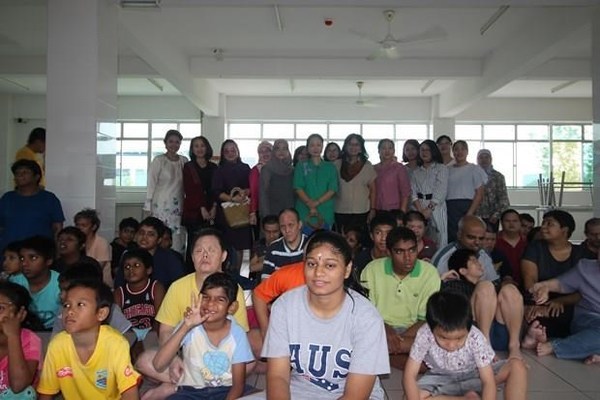 At the centre
Chairwoman of the ASEAN Ladies' Circle (ALC) in Malaysia Pham Thi Hong Lien has vowed to hold more activities connecting its member together and contributing to charity during the year she chairs the organisation.
Lien made the promise while leading a delegation of the ALC to visit The Pusat, a care centre for the orphan and the disabled in Malaysia, on September 24.
At the centre, Lien, who is the spouse of Vietnamese Ambassador to Malaysia Le Quy Quynh, presented food and necessities to the orphans and the disabled.
The Pusat is providing care for 138 orphan and people living with disabilities.
A representative from the centre recalled that the Vietnamese embassy had actively joined a charity fair that was held by the centre in late August.
He pledged to use the gifts from the ALC and the Vietnamese embassy to bring better lives to the orphans and the disabled at the centre./.
US charity gives wheelchairs to the disabled in Binh Phuoc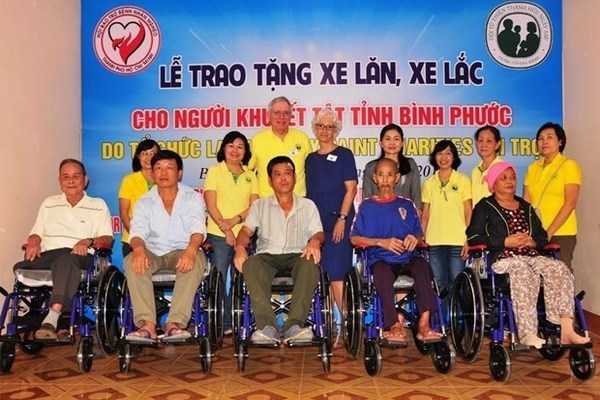 Wheelchairs are presented to the disabled in Binh Phuoc province at a ceremony on September 24
The Association for Poor Patients in Ho Chi Minh City and the Latter Day Saint Charities of the US have presented 77 wheelchairs to the disabled in the southern province of Binh Phuoc.
At a ceremony held on September 24 by the two organizations and the province's Department of Labour, Invalids and Social Affairs, the wheelchairs worth more than 282 million VND (nearly 12,200 USD) were delivered directly to beneficiaries.
Walker King, a representative from the Latter Day Saint Charities, said his organization is implementing several projects to support the disabled in Vietnam.
He said the wheelchairs were bought with donations from philanthropists worldwide, who want to help less fortunate people.
There are around 8,300 disabled people receiving social assistance in Binh Phuoc, of whom nearly 2,370 are in specially disadvantaged circumstances./.
Challenges remain in hepatitis C diagnosis, treatment: workshop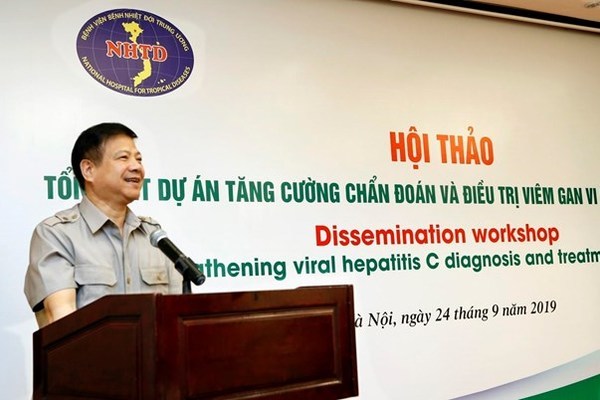 Director of the National Hospital for Tropical Diseases Nguyen Van Kinh speaks at the workshop in Hanoi on September 24
A workshop held in Hanoi on September 24 pointed out that there remain numerous challenges in the diagnosis and treatment of hepatitis C in Vietnam.
Hepatitis C is one of the leading causes of cirrhosis and liver cancer in the country, which has recorded high incidences of hepatitis B and C.
Director of the National Hospital for Tropical Diseases Prof. Dr. Nguyen Van Kinh said there haven't been any vaccines against hepatitis C, but this disease can be treated thanks to new drugs that directly attack the virus.
However, the access to these drugs is still limited due to high treatment costs, the drugs not covered by health insurance, and a lack of diagnosis and treatment services.
These are major challenges to the support for and treatment of hepatitis C patients, Kinh noted.
It is estimated that Vietnam has nearly 8 million people infected with hepatitis B and 1 million others contracted hepatitis C, ranking third in the world and second in Asia in terms of hepatitis incidence.
Data released by the World Health Organisation (WHO) show that in 2017, among the nearly 1 million people infected with hepatitis C, only more than 80,000 were diagnosed, nearly 35,000 had conditions to receive treatment, and 4,500 were treated.
Meanwhile, public awareness of hepatitis remains low. As a result, only when the diseases become serious and develop into cirrhosis or liver cancer do they come to hospitals to have check-ups.
Therefore, people are recommended to have regular health check-ups, take screening for hepatitis B and C, and avoid drinking alcohol to prevent hepatitis infection.
To support Vietnam to enhance hepatitis diagnosis and treatment, the Clinton Health Access Initiative has engaged the country in its Quick-Start programme, which has also involved five other nations.
Under this programme, 2,018 hepatitis C patients have received treatment, and 98 percent of those with treatment results recorded have recovered./.
Get-together to honour contributors to "Fund for the poor"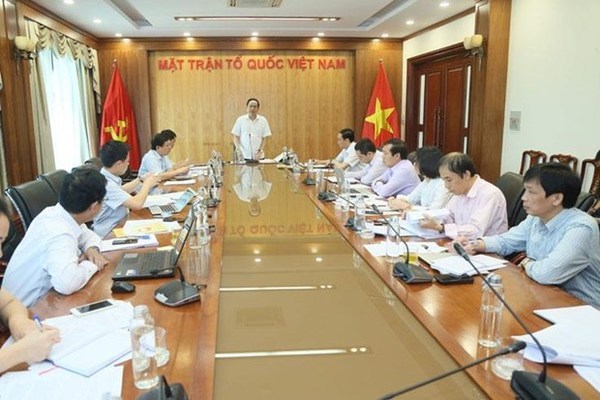 At the preparatory meeting
A get-together will be held in Hanoi on October 1 to honour and commend businesses, entrepreneurs, collectives and individuals who make outstanding contributions to the "Fund for the poor" and social welfare activities in 2017-2019.
The event will be co-organised by the Vietnam Fatherland Front (VFF) Central Committee and the Central Steering Committee for National Target Programmes, heard a preparatory meeting in Hanoi on September 24.
President of the VFF Central Committee Tran Thanh Man said the money raised through the fund will be used to help poor people to build around 1,000 houses and help them improve living conditions and get out of poverty.
He asked the movement department of the VFF Central Committee to coordinate with the Ministry of Labour, Invalids and Social Affairs to review the list of poor households to assist them with house construction.
By the end of August 2019, the "Fund for the poor" received 48.9 billion VND (2.1 million USD), including 42.5 billion VND donated by 231 agencies, organisations and individuals, and 6.3 billion VND raised from 30,000 text messages through the National Humanitarian Portal 1400.
At present, 22 agencies and individuals are making procedures to transfer 39.4 billion VND they have committed to the fund./.
Nearly 1,500 to join final round of Hanoi Moi Open Running Tournament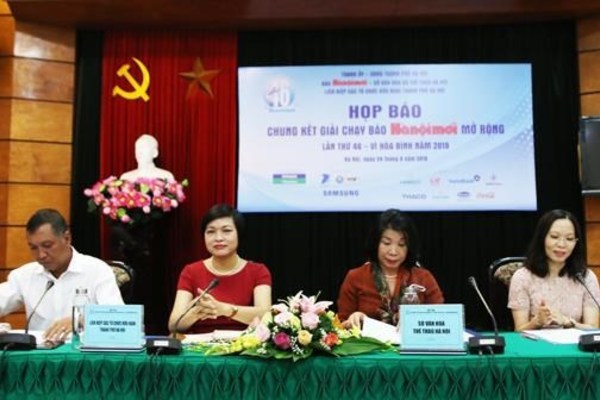 At the press conference
Nearly 1,500 athletes and officials from universities, colleges, districts, and townships across Hanoi will join the final round of the 46th Hanoi Moi Open Running Tournament for Peace 2019 on September 29.
The organising board told a press conference in Hanoi on September 24 that there will be several categories in the run, ranging from 1,750m to 8,750m, for amateur and professional runners.
The 5,250m race for professional female athletes and 8,750m race for male athletes will be live broadcast on VTV6 channel.
Speaking at the press conference, Deputy Editor-in-Chief of Hanoi Moi newspaper Le Hoang Anh said the annual run is to celebrate the 74th anniversary of August Revolution and National Day (September 2), the 65th anniversary of the capital's liberation from French colonialists, and the 20th anniversary of Hanoi's recognition as "City for Peace" by the UNESCO.
The tournament was launched on March 24 around Hoan Kiem lake and nearby areas, in concurrent with the launch of Olympic Run Day for Public Health 2019./.
Long An aims to overcome difficulties in cancer prevention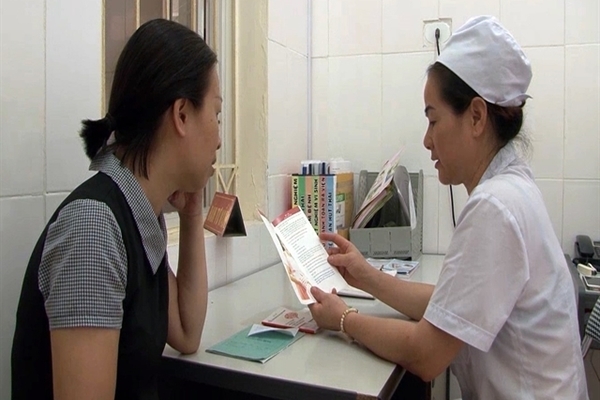 A medical worker gives advice on healthcare to a woman. Long An Province will strive to improve cervical cancer screening.
Long An Province has faced many obstacles in cervical cancer screening, according to the provincial department of health.
Funds for the work are limited and medical workers did not receive professional training for cervical cancer screening.
Cervical cancer screening was conducted in several reproductive healthcare campaigns. Thus only more than 20 per cent of local women of childbearing age had knowledge of the disease.
The province also lacks equipment and medicine to treat cervical cancer.
Lê Thị Thu Cúc, deputy chairwoman of the Long An Federation of Trade Union, said many women refused to have the examination, thus education to raise women's awareness on the disease prevention was very important.
Võ Thị Định, deputy director of the provincial Diseases Control Centre, said cervical cancer could be treated completely with early discovery.
The province has set up a draft project on cervical cancer screening for 2019-25, aiming that by 2025, as many as 60 per cent of local women between the age of 30 and 54 will receive free-of-charge screenings.
All medical workers are hoped to be equipped with knowledge about the disease, and the province aims to acquire enough equipment for the work. 
Chess masters to compete in HCM City
The National Chess Team Championships will be held from September 25 to October 6 in HCM City.
Nearly 300 players from 14 cities and provinces will compete in the standard, blitz and rapid chess categories for men's and women's teams and mixed pairs.
Last year, HCM City won the men's team and mixed pair titles, while Bắc Giang took the women's crown. 
Vung Tau holds 'International Coastal Clean-up 2019'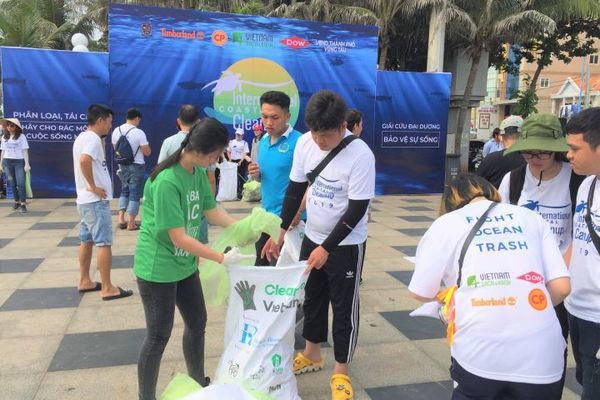 Coastal clean-up along shoreline of southern Vung Tau city.
Non-profit Keep Vietnam Clean and Green in cooperation with the Vung Tau City People's Committee, Ba Ria Vung Tau University, Dow Vietnam, CP Vietnam, and Timberland held "International Coastal Clean-Up Day 2019" on September 21 in southern Vung Tau city.
The event saw the participation of Mr. Tran Dinh Khoa, Member of the Standing Committee of the Ba Ria Vung Tau Provincial Party Committee and Secretary of the Vung Tau City Party Committee, Mr. Vu Hong Thuan, Vice Chairman of the Vung Tau City People's Committee, and more than 450 volunteers, including workers, university students, and Youth Union members in Vung Tau.
Mr. Thuan addressed the gathering and urged everyone to respond to the coastal clean-up. "I urge everyone to join hands to protect the blue of the sea, for an ocean without plastic waste and to protect the environment," he said.
Total waste of more than 500 kg was collected, with organic waste representing 10 per cent, recyclables 30 per cent, and non-recyclables 60 per cent.
More than 5,000 cigarette butts, 600 straws, 700 pieces of plastic and plastic bags, 200 bottles, 300 bottle tops, and thousands of small and micro pieces of plastic waste were picked up.
A message of anti-littering and reducing plastic waste has been spread around the local community, motivating people to protect the marine environment, sort their rubbish, and reduce plastic waste.
Binh Thuan leaders extend greetings to Cham Brahman community on Kate Festival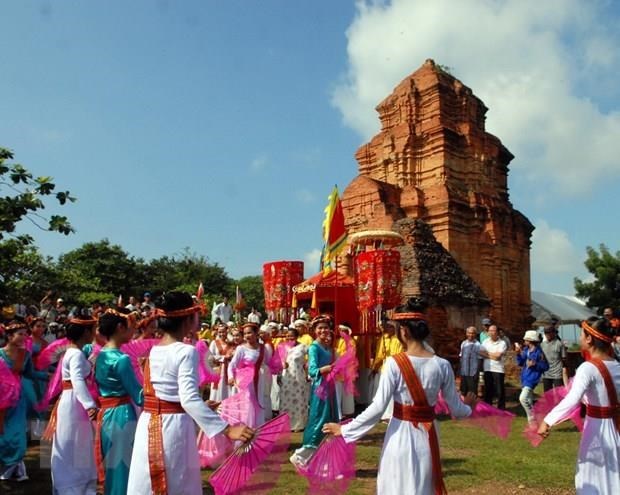 Leaders of the south-central province of Binh Thuan on September 25 visited and extended greetings to the Cham Brahman community in the province on the occasion of their biggest yearly occasion – the Kate Festival.
Along with monks, dignitaries and prestigious people of the local Cham Brahman community, provincial leaders also visited those living in Phu Lac and PhongPhu communes of TuyPhong district, and Phan Hiep and Phan Thanh communes of BacBinh district.
They wished the community a prosperous and fancy festival, continuing to preserve and develop the traditional culture of the group.
Leaders also lauded the group's efforts in building the national great unity bloc, expressing their hope that the dignitaries and prestigious people will promote their influence in the community, encourage locals to follow the Party and State's policies and law, support each other in poverty reduction and reinforce solidarity.
For their part, Cham Brahman monks, dignitaries and followers thanked the local leaders for creating favourable conditions for them to enjoy the festival. They proposed that provincial authorities continue supporting them in economic development.
Falling on the first day of the seventh month of the Cham calendar, Kate is the most popular Cham festival in NinhThuan. It reminds the ethnic Brahman community of their ancient gods and delivers wishes for bumper harvests and the growth of all beings.
The Cham people have several distinctive festivals including the Ramuwan, the Rija Nugar, and the Chabun.
There are about 153,000 Cham people in Vietnam, including approximately 72,500 people in Ninh Thuan. Over 43,000 of them, scattered across 12 communes in seven districts, follow the religion.
Over the years, the community has received support in capital for production development, along with investment in improving infrastructure and public works, thus considerably improve locals' living conditions./.
Quang Nam works to improve endangered langurs' habitat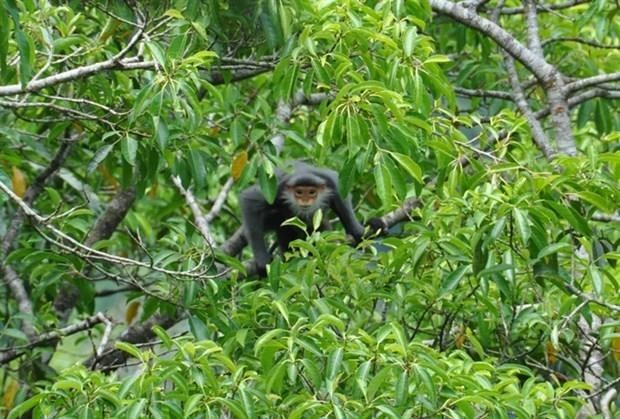 A gray-shanked douc langur (pygathrix cinerea) in central Vietnam (Photo: GreenViet)
The forest ranger department in the central province of Quang Nam has been assigned to strictly protect 30ha of remaining natural forests in Nui Thanh district's Tam My Tay commune and crackdown on illegal poaching to save the endangered gray-shanked douc langur (pygathrix cinerea).
There are about 50 langurs living in the area. The animal is listed on the International Union for Conservation of Nature (IUNC) Red List as one of the world's 25 Most Critically Endangered primates, and only found living in Vietnam.
Local authorities have also requested relevant agencies to complete a conservation project targeting the endemic species. According to the project, between now and 2028, the province is set to spend 134 billion VND (5.78 million USD) on the work. The funding is sourced from the local budget and donations of travel agencies and international organisations.
Apart from guarding the remaining 30ha of natural forests across Hon Do, Hon Ong, Duong Bong, Duong Ban Lau mountains, by 2028, Quang Nam will change at least 150ha of production forests into specialised ones to expand the langur's habitat.
According to experts from the Frankfurt Zoological Society's Vietnam Primate Conservation Programme, some 1,000 gray-shanked doucs have been found in forests of five provinces, including Quang Nam, Quang Ngai, Binh Dinh, Kon Tum and Gia Lai.
Gia Lai's National Kon Ka Kinh Park has the largest community of langurs in the country./.