The 45th World Skills Competition will begin on August 16 in Kazan, Russia, where Vietnamese contestants will show off their vocational skills in 19 professions with the goal of earning as many medals as possible.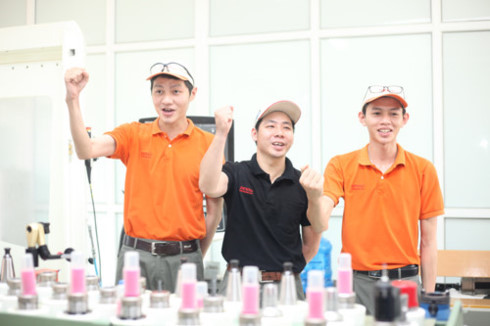 Vietnamese contestant Doan Minh Tuan (R) is practising his skills under the instruction of an expert in preparations for the World Skills Competition 2019. (Photo: baobariavungtau.com.vn)
According to the Ministry of Labor, Invalids and Social Affairs, the 19 professions include mechanical and design engineers, and specialists in electro mechanics, CNC milling, CNC lathing, hairstyling, and welding.
The competition offers a playground for young workers aged between 22 and 25 to showcase their talent and demonstrate vocational skills as well as raise awareness about professional skills.
The selected professions are in high demand in Vietnam and domestic contestants themselves need to gather more international experiences. Vietnam has seen relatively good achievements in most of the selected professions at previous world and ASEAN skills competitions.
Nguyen Chi Truong, Director of the Vocational Skill Department, said Vietnam registers the biggest ever number of contestants and professions at the upcoming competition.
"We expect better results at this competition. We are hoping for medals in some occupations like CNC milling, CNC lathing, industrial control, programming or traditional occupations like bricklaying or water supply and sewage," Truong said.
Vietnam is most expected to gain medals from brick laying. Vietnam has sent contestants to compete in brick laying at ASEAN skills competitions 5 times and won 10 gold medals.
Tran Tuan Long, a lecturer at the College of Urban Works Construction and a chief specialist in brick laying, confirmed that the selected candidates for this year's competition have been well trained and provided with the most modern equipment to compete with their international peers.
"Our training plan for contestants focuses on overcoming weaknesses and then providing them in-depth training based on exam questions of previous world competitions," Long said.
Nguyen Hong Minh, Head of the General Department of Vocational Education and Training, 2019 is a key year for vocational education.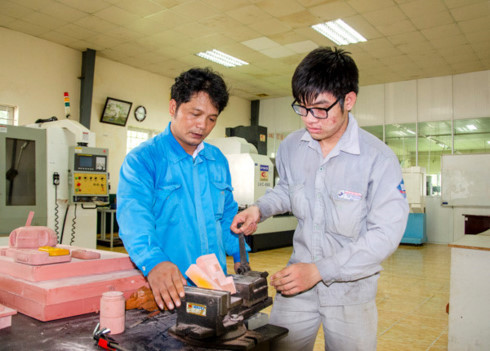 Vietnamese contestants and experts ready for the 45th the World Skills Competition in Kazan, Russia. (Photo: dansinh.vn)
"I hold high hopes that with the great determination of the state, businesses, and contestants themselves and strong support from experts, we can earn more prizes than previous competitions," he said.
Four students of Hanoi ElectroMechanics College will compete in three occupations of which electromechanics will be in the team category. Two of them have been sponsored by Samsung Company to undergo training in South Korea.
Truong The Dieu, who will compete in the CNC milling competition, has been sponsored by Japan's Denso Company for training.
"The company has pledged to recruit us after the competition. If we can earn awards, we will have more job opportunities," he said.
A ceremony will be held this week to see off the Vietnamese delegation to the 2019 World Skills Competition. VOV5