The Ministry of Health announced in February 7 evening that Vietnam has recorded the 13th case tested positive to the novel coronavirus (nCoV).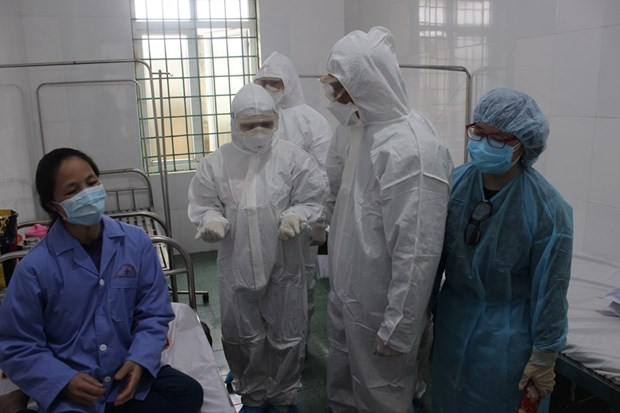 A patient from Vinh Phuc is quarantined 
The 29-year-old woman in the northern province of Vinh Phuc is one of the eight workers returning from China's Wuhan city on the same flight with five others who have been confirmed of contracting the acute respiratory disease caused by the nCoV, the ministry said, adding she is one of the remaining three who show no symptoms of the disease and have been isolated.
She is now being isolated and still in stable health conditions with no fever or cough. Her sample was taken on February 3.
This brings the number of the nCoV-positive cases in Vinh Phuc province to eight./.

A number of universities and schools in several provinces and cities will extend their closure until February 16 amid an ongoing public health emergency caused by the novel coronavirus 2019-nCoV.

Thousands of tour guides in HCMC have been left with nothing to do as local and international tourists have canceled their tours for fears of a new coronavirus.