The recent levels of torrential rain and flooding which have devastated parts of the Central Highlands region and left 10 dead have been the worst to hit the area since September 2009.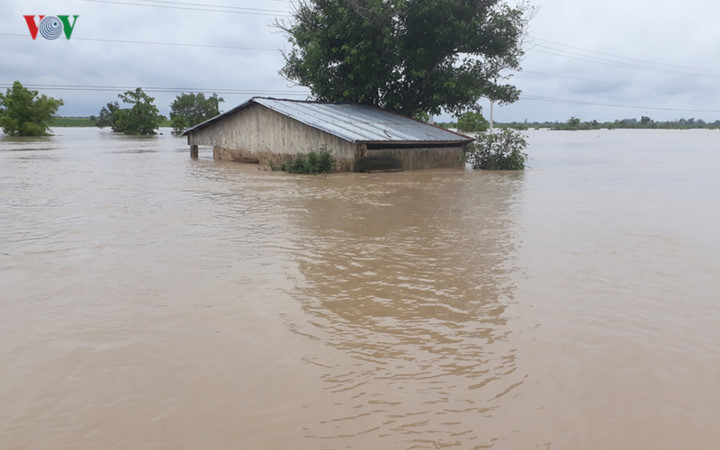 Flooding started in the Central Highlands region from August 6. The communes of La Lop and La Rve in Dak Lak province were deeply submerged as a result. Rescue forces were able to evacuate hundreds of local residents and take them to shelter.
Flooding also hit Da Oai commune in Dak Huai district of Lam Dong province.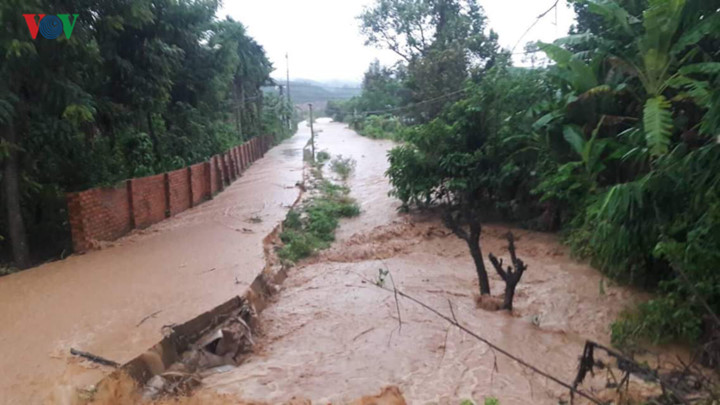 The extreme weather caused flooding throughout a number of streets. Local people were left stranded in the streets of Ea Bong commune in Krong Ana district of Dak Lak province due to the poor conditions. Vehicles were barred entry from a number of areas for their own safety.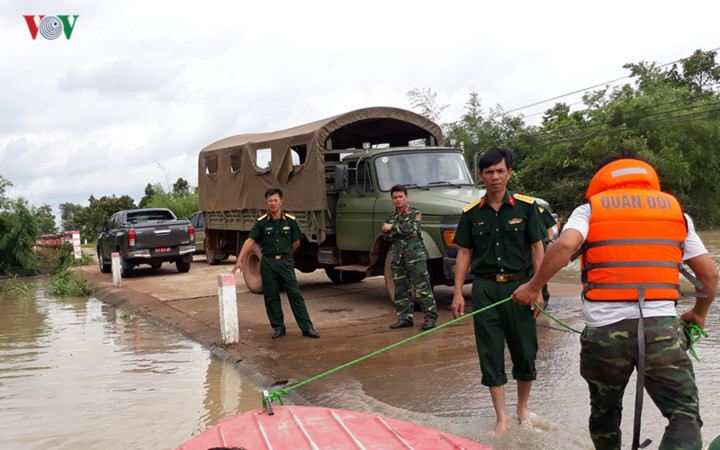 The most heavily submerged area was national road 14C which connects the provinces of Dak Lak and Gia Lai. From August 6-9, local people were forced to use boats to travel on the route.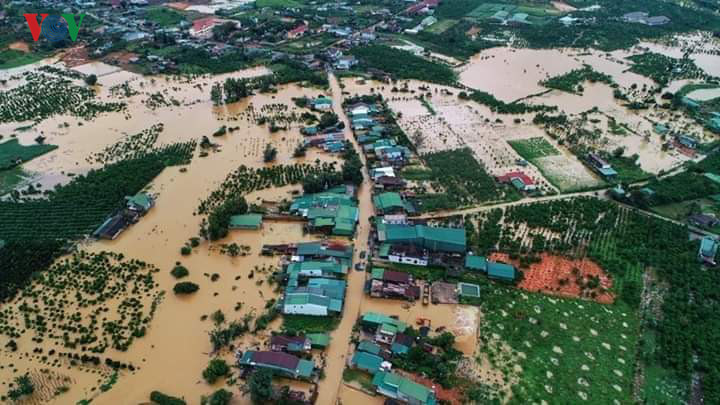 Urban areas throughout the Central Highlands region were inundated. Heavy rain caused water levels to rise with flooding hitting the streets of Bao Loc city in Lam Dong province.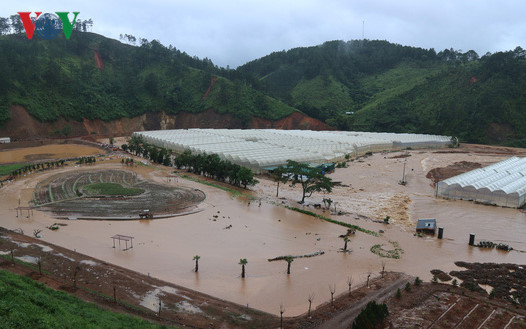 The scene of a flooded area with water at a height of 1,300m in Da Lat city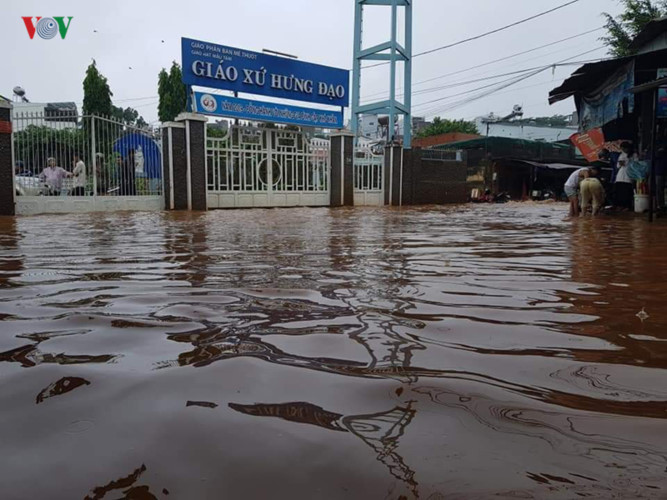 The deluge of rain caused flood water to seep into homes throughout Buon Ma Thuot city.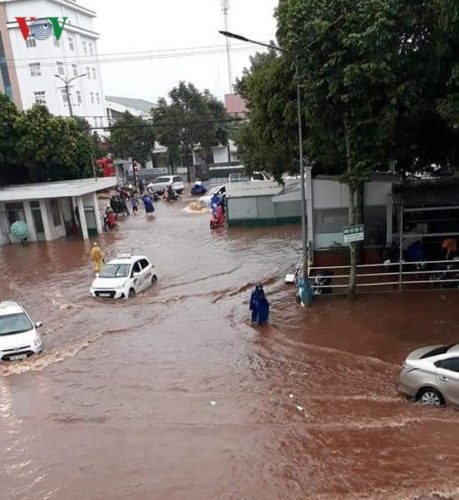 Due to the level of flooding, vehicles were unable to travel through submerged areas in Tu An and Tan An Wards in Buon Ma Thuot city.
The scene on Nguyen Du street in Dak Lak province on August 7 as the street is gradually turned into a flowing river.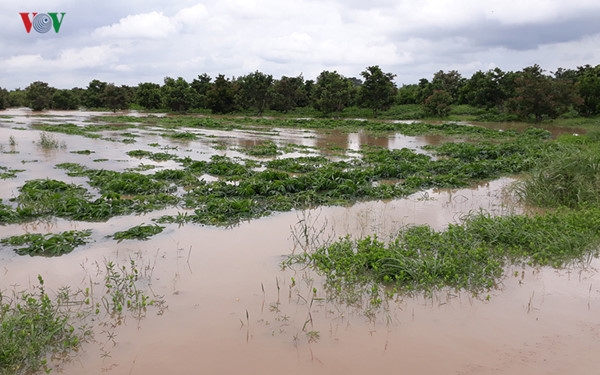 With rainfall of up to 600mm across two days, flooding in the Central Highlands region caused an array of challenges for local farmers. Residents in Ea Sup district in Dak Lak province lost a total of 6,000 hectares in cultivation area.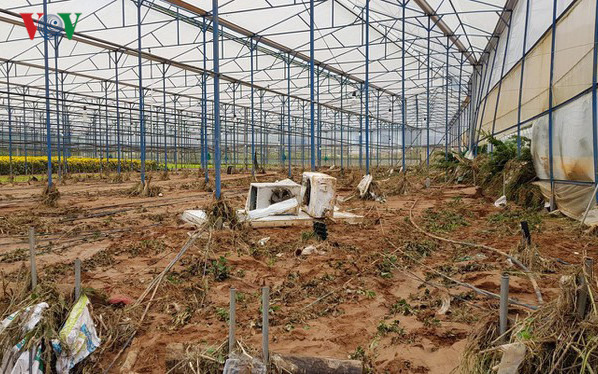 Hundreds of hectares throughout Lam Dong province were hit by flooding.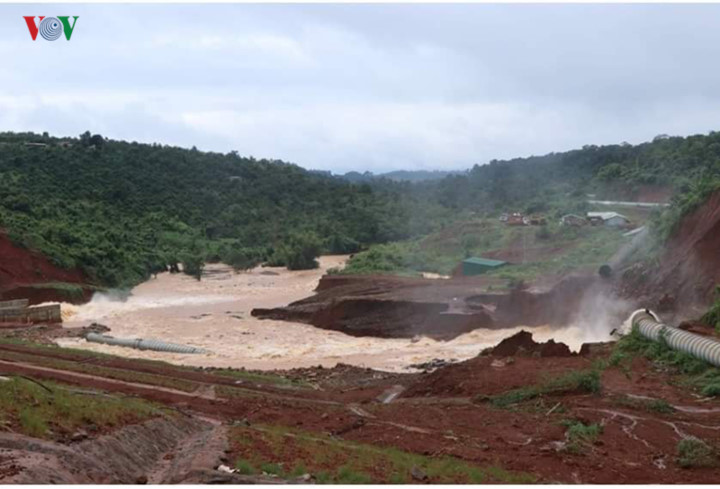 The hydropower plants of Dak Kar and Dak Sin 1 were damaged as a result of the heavy rainfall.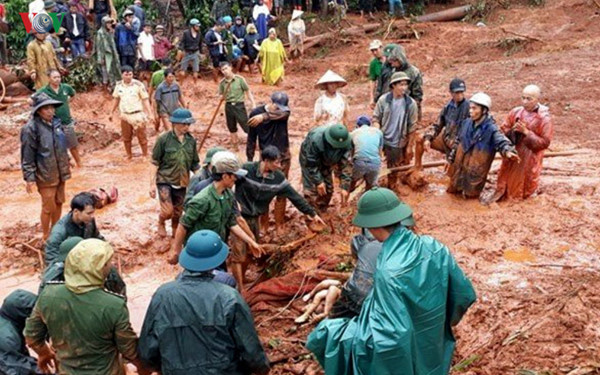 Dak Nong province suffered most from the extreme weather with rainfall of 700mm being reported. Here is the aftermath of a landslide which caused the death of three people in Dak Nong province.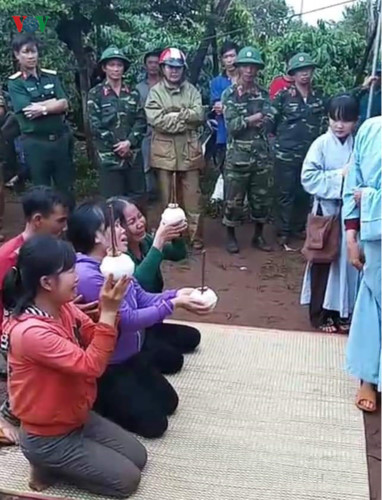 All three victims were members of the same family. They were buried in their home after a landslide hit Dak Sin commune, Dak R'lap district in the Central Highlands province of Dak Nong on the night of August 7. The province reported a total of five deaths during the three days of flooding.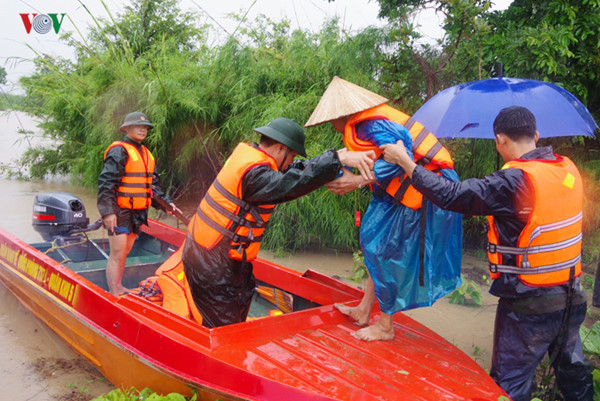 Rescue forces helped to evacuate more than 600 households in Ea Sup district in Dak Lak province to shelter.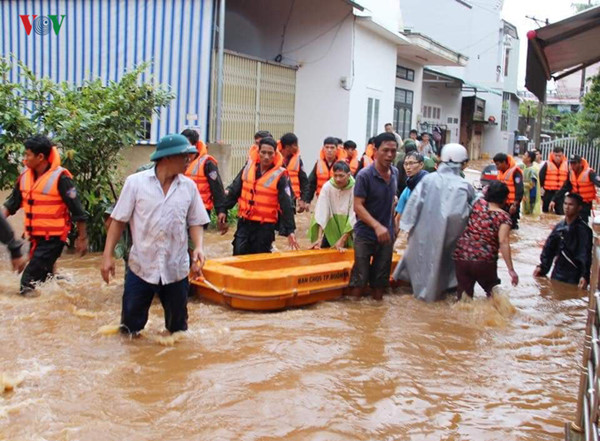 The scene on the ground in Tan Lap ward in Buon Ma Thuot city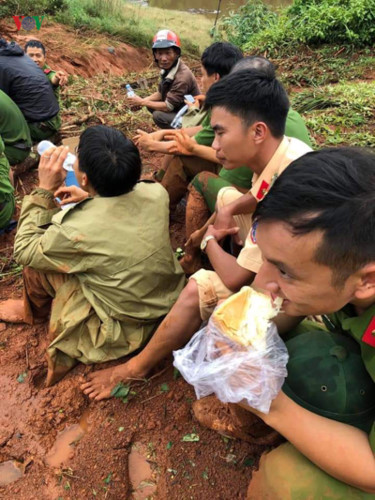 Those involved in rescue operations enjoy a quick meal before going back to save local residents in flood-hit areas.
VOV