Dang Le Nguyen Vu, 48, founding chairman and general director of Trung Nguyen Group, continues to lead his coffee empire as he formally ends his marriage to 46-year-old Le Hoang Diep Thao.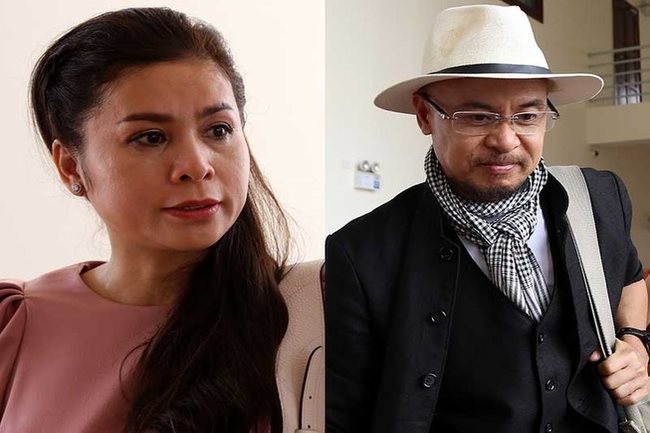 Dang Le Nguyen Vu, founding chairman and general director of Trung Nguyen Group, and his ex-wife, Le Hoang Diep Thao – PHOTO: PLO
After four days of deliberations and proceedings, the HCMC Superior People's Court made its final ruling in the court of appeals today, December 5. Thao and some of her lawyers were absent, while Vu was in court early, according to local media reports.
The panel of judges turned down the appeals of the newly divorced couple and accepted part of the appeal by the HCMC People's Procuracy.
Earlier, Thao sought to overturn the verdict of the HCMC People's Court as she wanted to be reunited with Vu, often referred to as "the coffee king."
She also disagreed with the lower court's decision to split the couple's shared assets in Trung Nguyen 60:40 in Vu's favor and give him the rights to control the group.
Meanwhile, Vu appealed against the court's ruling on the settlement of the couple's shared assets and repeated his original demand for 70% of the couple's assets.
However, the higher court upheld the first-instance verdict of the lower court.
As such, their marriage has now ended in divorce, with Thao retaining custody of their four children and Vu providing VND10 billion (over US$430,000) per year in child support from 2013 until they graduate from university.
Their combined stake in Trung Nguyen Group and its subsidiaries is worth more than VND5.36 trillion (US$232 million). The court determined that Vu had made more contributions to the establishment and development of the coffee empire than Thao, so it gave him 60% of the shares.
Since the division of the group's shares may cause difficulties for its operations, the court ruled that Vu would acquire all of Thao's shares and give her the proceeds, so the latter will no longer be a major Trung Nguyen shareholder.
Their 13 properties are to be divided equally. Vu now owns six properties worth more than VND350 billion, while Thao holds the rest, valued at over VND375 billion. Thao will have to pay Vu the balance of VND12.5 billion.
With regard to their monetary assets of more than VND2 trillion worth of gold and deposits in Vietnamese dong and foreign currencies held in local banks, Vu gets a proportion of 60% while the remainder belongs to his ex-wife.
The higher court noted that Vu has volunteered to offer Thao their shared business, Trung Nguyen International, in Singapore.
Thao told the local media on Wednesday that this company is valued at some VND100 billion and is "as small as a nail," compared with the value of all the assets held by Trung Nguyen Group.
Vu and Thao were ordered to pay respective fees of over VND3 billion and VND4 billion.
They were married in 1998, but conflicts arose in 2013. Consequently, Thao filed for divorce in 2015 and asked for 51% of Trung Nguyen Investment JSC, which holds the majority stake in Trung Nguyen Group.
She also proposed that she and Vu each own a 15% stake in Trung Nguyen Group and a 7.5% stake in Trung Nguyen Instant Coffee. Thao agreed to give Vu her shares in the other four companies under the Trung Nguyen brand.
However, Vu wanted to acquire a 70% stake in all companies under the Trung Nguyen brand and to buy the remaining shares from Thao in cash.
Trung Nguyen is a leading coffee brand in Vietnam, with some 200,000 coffee shops nationwide. SGT

The Trung Nguyen group, Vietnam's famous coffee business, plans to open 3,000 E-Coffee shops by 2020, before bringing the franchise chain to overseas market.

The three-year divorce dispute keeps dragging down local coffee giant Trung Nguyen, which reported only half of its 2017 profit in 2018.