Vietnamese proficiency in using English has continued to drop this year, being listed among countries in the low-proficiency category.
According to the 2020 English Proficiency Index compiled by the global education firm Education First (EF), Vietnam achieved 473 among the total 800 points of the index survey.

Vietnam has ranked 13th out of 24 Asia countries and territories and 65th among 100 countries and territories in the world, slipping 13 levels against last year. This has marked the second consecutive year the country has been named in the group of the low-proficiency category.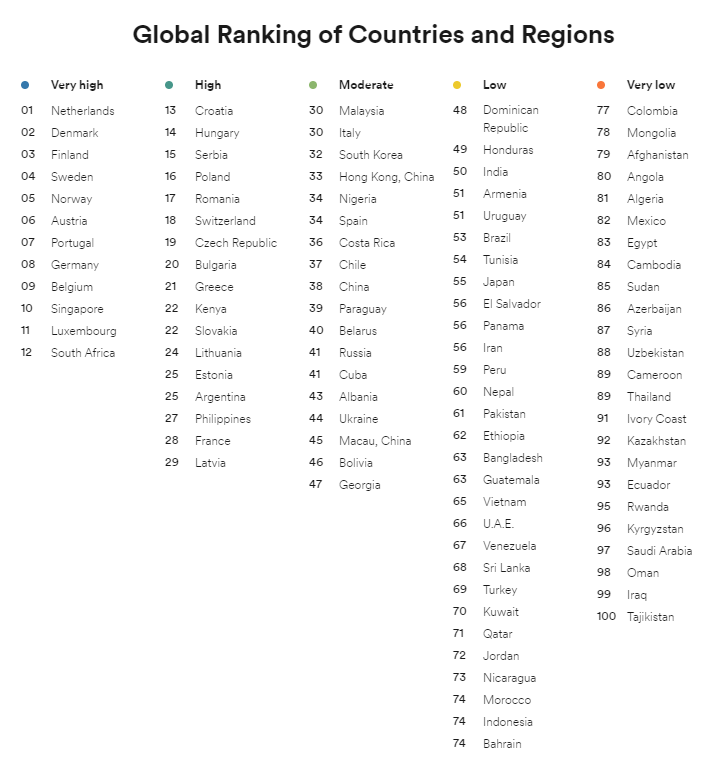 The two largest cities Hanoi and Ho Chi Minh City lead with the highest scores in the country, but remain in the low-proficiency category worldwide.

The survey showed that the most proficient nations in the world are in Europe with the Netherlands being the first, followed by Denmark, Finland, Switzerland, Norway, Portugal, Germany and Belgium.

In Asia, Singapore has maintained the top with 611 points and also stands 10th the world. The runner-up is the Philippines; while remaining countries and territories are named in the moderate, low or very low groups.

The 2020 EF English Proficiency Index is based on test data from more than 2.2 million people from 100 countries and territories across the world who do not use English as their mother tongue. Dtinews/VietNamNet