The Ministry of Health (MoH) is ready for the UN Day of Vesak 2019, set to place in the northern province of Ha Nam from May 12-14.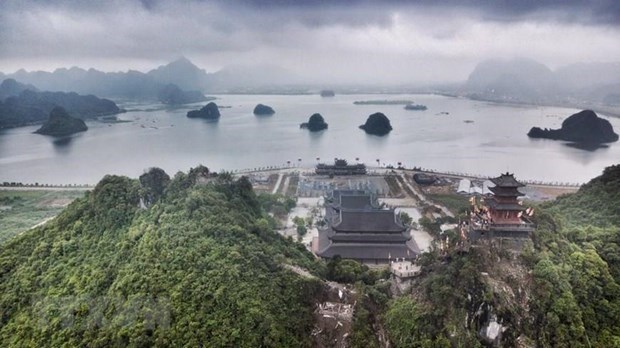 The UN Day of Vesak 2019 will take place in Ha Nam province from May 12-14.
According to Director General of the MoH's Management of Medical Examination Department Luong Ngoc Khue, the health sector will take care of more than 1,500 delegates from 100 countries and territories worldwide, and about 10,000 domestic delegates and Buddhist followers.
The department will work with the Vietnam Food Administration, Department of Preventive Medicine and the Health Environment Management Agency to ensure food safety and arrange personnel to give timely emergency aid and treatment in case of fires, explosions or mass food poisoning incidents, among other potential calamities.
As the delegates will join Vesak Day activities in Hanoi, Ha Nam and Ninh Binh, medical staff will be arranged at Noi Bai International Airport, places hosting Vesak activities, hotels and Tam Chuc Buddhist Cultural Complex, Khue said.
Central-level hospitals, Hanoi French Hospital, Vinmec International Hospital and general hospitals in Ha Noi, Ninh Binh and Ha Nam have been told to prepare high-quality patient beds for guests, delegates and journalists in case they need medical care.
If patients need to travel abroad for treatment, the MoH will direct hospitals to prepare procedures, medicine and equipment to ensure that they are safely transferred overseas.
The UN General Assembly on December 15, 1999 recognised the Day of Vesak to celebrate the thrice-sacred event of the life of the Buddha Gautama and to acknowledge the contributions Buddhism has made to humanity.
The UN Day of Vesak was first celebrated in 2001, and this is the third time Vietnam has hosted the event.-VNA