In just over 10 years, many important laws directly related to civil and political rights have been enacted and continuously reviewed for amendment and supplementation for better recognition of these rights.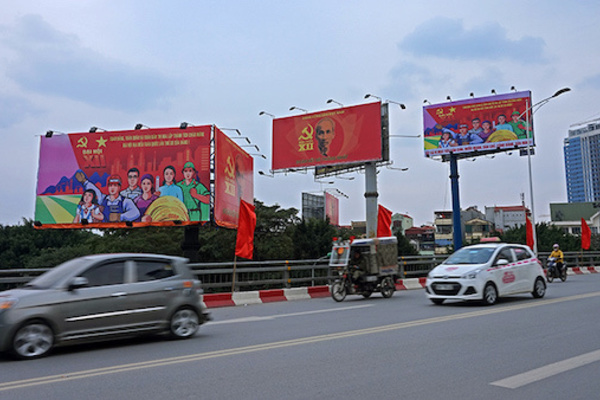 Vietnam's legal system on human rights is getting better and better.
Since the submission of the Second National Report on the implementation of the International Covenant on Civil and Political Rights (ICCPR) in 2002 up to now, Vietnam has been increasingly focusing on law-making and has achieved These results are very encouraging, especially after the Politburo's Resolution No. 48-NQ / TW of May 24, 2005, on the strategy for building and perfecting the Vietnamese legal system till 2010 towards 2020 and the Politburo's Resolution No. 49-NQ / TW of June 2, 2005, on the Judicial Reform Strategy to 2020.
Within just over 10 years, many important laws are directly related. to the civil and political rights that have been issued and are constantly reviewed and amended to supplement these rights more and more fully.
Based on the provisions of the 2013 Constitution, many legal documents in many different fields have been amended, supplemented, abolished or newly promulgated, including contents on child rights. people, civil rights.
Since January 2014, there have been more than 100 laws and ordinances passed by the National Assembly and the Standing Committee of the National Assembly, including many important human rights laws, such as:
Penal Code 2015 year; Civil Code 2015; Criminal Procedure Code 2015; Civil Code 2015; Law on Enforcement of custody and temporary detention 2015; Law on Access to Information 2016; Law on Beliefs and Religions 2016; Press Law 2016; Law on Legal Assistance 2017; The Law on Compensation Liability of the State in 2017; Cyber Security Law 2018; Law on Denunciations 2018; Amnesty Law 2018 ... These laws fully and clearly stipulate most of civil and political rights; mechanisms to guarantee and promote these rights in Vietnam ...
As of June 2018, the whole country had 857 press agencies with 1,119 publications, the number of combined websites licensed by the Ministry of Information and Communications by the end of June 2018 was 1,510. More than 20 foreign press agencies have correspondents resident in Vietnam. The Internet has grown very quickly, which is creating favorable conditions for people to access information and serve economic, social and cultural development.
The percentage of households with internet access is 28.35%, the number of Internet users in Vietnam is about 50 million, accounting for 54% of the population (compared to 30.8 million in 2013). Vietnam has 58 million accounts using Facebook.
The right to equality before the courts and the right to fair trial are provided for in the Constitution, the relevant laws and have come into practice. In 2017, a Family and Juvenile Court was established to protect the rights of women and children under 18 years of age. Procedure mechanisms are ensured to be open, transparent, respectful and protect human rights;
The court procedure is renewed. The people's access to justice is always affirmed ... In 2018, the Legal Assistance Centers received and implemented 58,887 legal aid cases for 51,608 turns of people, including 18,358 cases involving legal participation. litigation (up 12.7% compared to 2017). In particular, 100% of criminal cases that require the appointment of a defense lawyer have the participation of lawyers and legal assistants.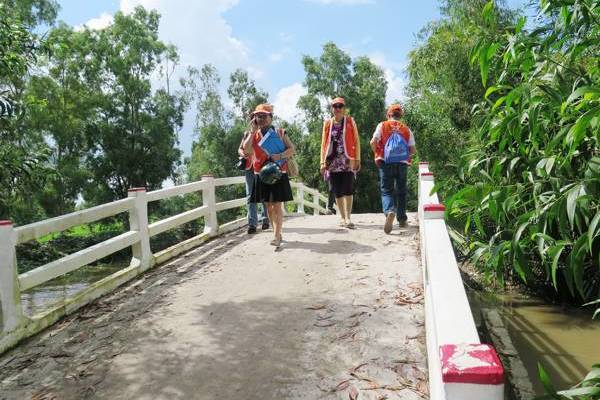 Vietnam is paying more attention to legal construction and it has obtained encouraging results. Illustrative image.
The administrative and judicial fields - the fields closely associated with the people and businesses - have been focused on improving the quality. A large number of needs related to civil status, nationality and authentication have been resolved, in which Vietnamese authorities have simplified administrative procedures, gradually modernized. , facilitate people as well as better meet state management requirements.
In 2018, the number of civil status registration increased compared to 2017, especially the number of birth registration increased significantly (new birth registration for 2,180,030 cases, birth registration for 1,413. 987 cases and 5,354 cases of birth with foreign elements; marriage registration for a total of 787,764 pairs, of which 20,849 cases have foreign elements).
In 2018, the Ministry of Justice advised and submitted to the President to handle 5,452 documents on nationality (including 5,278 applications for resignation, 164 applications for admission, 10 applications for return to Vietnamese nationality); Searched Vietnamese nationality of 1,875 cases at the request of the agencies.
Thu Thuy