Vietnam was named among the top 10 countries and territories with the cheapest taxi fares in the world in a recent report from Taxi2Airport, a cab-hailing system operating in 130 countries and territories.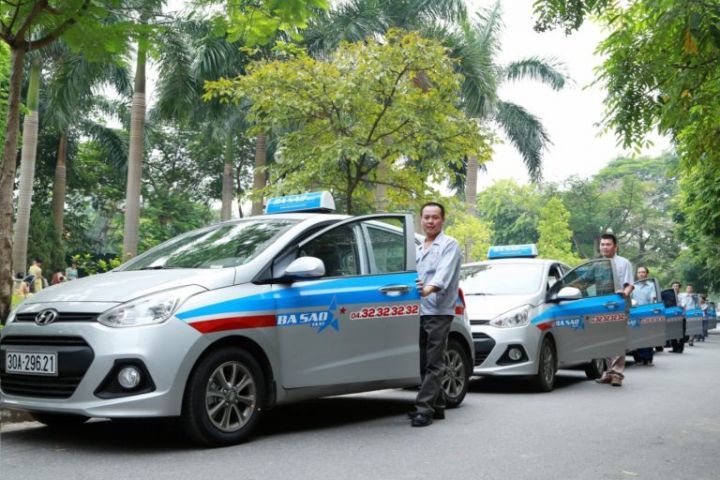 Fares in Vietnam five to ten times cheaper than in Japan and Europe, according to Taxi2Airport report. Illustrative photo
The report compares taxi fares for a 5-km journey, with most of the cheapest countries being in Asia.
Vietnam was tenth on the list, with a 5-km ride averaging $2.80. In addition to dozens of taxi companies with thousands of cars in the country, the presence of ride-hailing apps such as Grab makes it easy and convenient to catch a taxi in Vietnam, especially in big cities.
Hanoi was ranked as having the tenth-cheapest taxi services in the world in 2017 in the Taxi Price Index from Carspring, a UK-based online car sales website.
The index ranked 80 of the most visited cities globally by how much it costs to get around by taxi, based on the standard price for a 3-km ride.
It also researched the cost of hailing a taxi, the cost per kilometer, waiting times, and typical fares for a taxi from the airport to the city center.
Top of the Taxi2Airport list was Egypt, at only $0.90, followed by India with $1.40 and Thailand $1.60. Other countries on the list include Indonesia, Malaysia, Turkey, China, Mexico, and Argentina, with fares ranging from $1.90 to $2.70.
The report also determined the most expensive taxis, with Switzerland leading the way at $25.70 for a 5-km ride, followed by Japan with $17.70 and Germany $13.80.
Other countries on the list were mostly from Europe, with rates ranging from $11 to $17.50, including the Netherlands, Belgium, Austria, Great Britain, France, and Sweden, as well as New Zealand.
The difference in fares is explained by there being more personal motor vehicles in Asia, particularly motorbikes, while metro line systems as well as other means of public transport are popular and favored by passengers in Japan and Europe.
Taxi2Airport also gave some tips on saving money when hailing a taxi, including asking the driver in advance about fares in taxis with no meters and asking local people about prices. VN Econmic Times