Vietnam will soon license the drug Remdesivir to treat Covid-19 patients. In August, Vietnam will have 500,000 Remdesivir vials.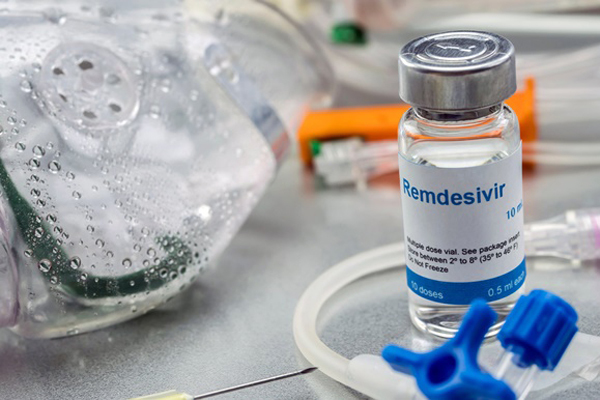 Remdesivir is being used by more than 50 countries to treat Covid-19.
Redemsivir is an antiviral drug approved by the US Food and Drug Administration (FDA) in late October 2020 to treat Covid-19 patients.
Deputy Health Minister Nguyen Truong Son said that through donations and aid, Vietnam has used Remdesivir to treat some Covid-19 patients in some medical facilities. The results showed that Redemsivir helped reduce the amount of virus quickly.
Vietnam will soon consider licensing and adding this drug in the Covid-19 treatment regimen. The Ministry of Health assigned the Department of Medical Examination and Treatment to research and provide guidance on the use of this drug.
However, Deputy Minister Son noted that people should not arbitrarily buy and use this drug. Indications and dosage of Remdesivir must be ordered by doctors at treatment facilities.
Vietnam will receive 500,000 Remdesiver vials in August, donated by a large private group.
Minister of Health Nguyen Thanh Long said that as soon as Remdesivir drug arrives in Vietnam, it will be used immediately for Covid-19 patients, including those with average symptoms.
Vietnam will also import some types of drugs that have the effect of supporting treatment of Covid-19.
Remdesivir is an intravenous antiviral drug, one of the drugs used to treat former US President Donald Trump. Currently, more than 50 countries in the world are using this drug to treat Covid-19.
In addition to Remdesivir, the Vietnamese Ministry of Health can licence another drug Favipiravir, which has a similar mechanism of action to Remdesivir. The Institute of Chemistry of Vietnam has successfully synthesized the drug Favipiravir in the laboratory.
Thuy Hanh

Vietnam has never included any antiviral drugs in its Covid-19 treatment regimen because of unclear and unproved effectiveness of the drugs in clinical trial results.

Under the guidance of the Ministry of Health, Vingroup has successfully negotiated a special order of 500,000 Remdesivir vials, the drug licensed for COVID-19 treatment by the FDA of the United States.