Vietnam expects to get access to coronavirus vaccine supplies from the United States to support its national COVID-19 vaccination campaign, Minister of Health Nguyen Thanh Long has said.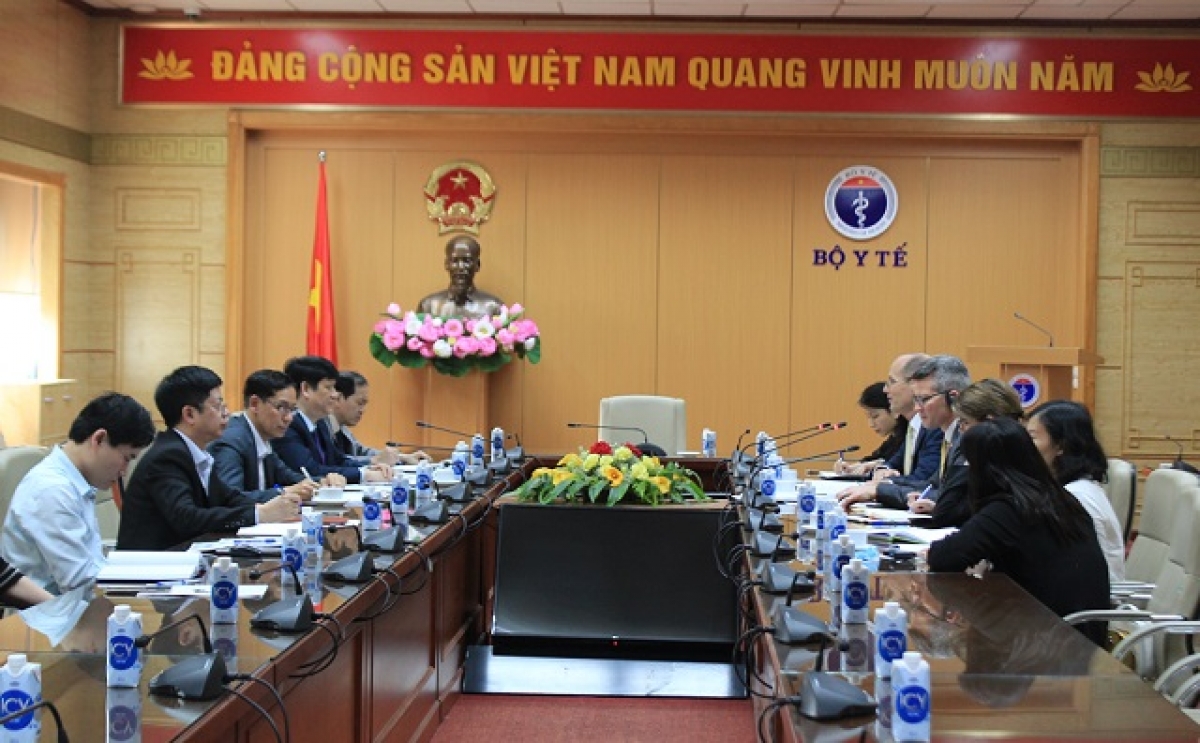 Long expressed his desires while receiving John MacArthur, Southeast Asia Regional Director of the US Centers for Disease Control (CDC USA) and Mathew Moore, Acting Country Director of CDC USA in Vietnam, in Hanoi on March 29.
Minister Long said his ministry has been making every effort to get access to COVID-19 vaccines in many different ways, including ramping up negotiations, seeking external sources and promoting vaccine research and development in the country.
However, he noted vaccines are in short supply globally while there remains potential risk of virus infection in the community due to the complicated development of the virus.
He therefore asked the US CDC Office in Southeast Asia to support ASEAN countries, including Vietnam, to access the US vaccine sources, to meet its vaccination needs.
John MacArthur praised Vietnam for its initial success in responding to the COVID-19 pandemic in recent times, and said the country has gained a lot of experience in combating emerging epidemics, from the SARS in 2003, the avian flu to the COVID-19.
The CDC US Office in Southeast Asia wishes to have closer cooperation with Vietnam in epidemic prevention and control in the region, he stressed.  
According to the US director, the US is promoting the production of 1 billion doses of COVID-19 vaccine in India to provide vaccines worldwide, aiming to meet the global immunity goal. In addition, the US has pledged US$4 billion in assistance to the vaccine supply COVAX Facility that benefits underdeveloped and developing countries worldwide.
Minister Long welcomed the US initiative and said Vietnam is poised to establish its CDC, hoping to receive US support in this process.
Vietnam kick-started its national COVID-19 vaccination campaign on March 8 and nearly 46,500 people have so far got the first AstraZeneca shot.
The Ministry of Health said earlier this year in addition to 60 million doses of the AstraZeneca vaccine Vietnam is set to get in 2021 it was negotiating with coronavirus vaccine manufacturers of the US, including Pfizer, to purchase their vaccines.
Vietnam needs approximately 150 million doses to vaccinate its citizen.
VOV

The time for research and production of Nano Covax, Vietnam's first candidate vaccine to reach human trial stage, has been shortened as much as possible, but safety has been ensured, said a health official.