A Vietnamese architect recently won the Turgut Cansever International Award, part of the 2020 International Contextual Architecture Awards held to celebrate famous Turkish architect.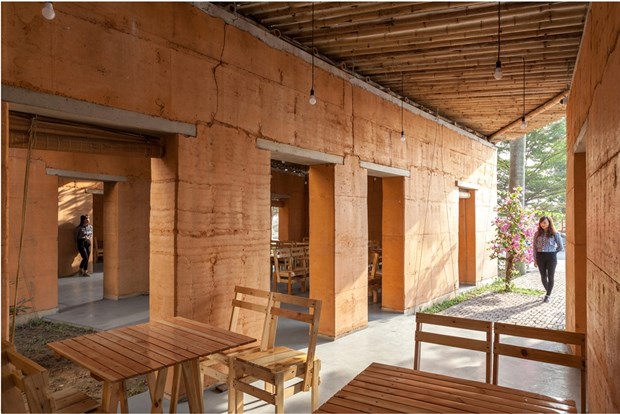 An architecture in the "Friendly Space in Suffocating Urban Areas" project (Photo: kienviet.net)
Doan Thanh Ha of the Hanoi-based H&P Architects (HPA) was honoured with the "Friendly Space in Suffocating Urban Areas" project, which was launched in Vietnam in 2013.
HPA was established in Vietnam in 2009 by Ha and his associate. The company's projects include offices, residences, hotels, resorts, hospitals, and urban designs.
It has won 40 international prizes so far.
The International Contextual Architecture Awards in memory of Architect Turgut Cansever sought entries that exhibit original interpretations of the Turkish architect's design principles.
These principles include adapting designs to regional characteristics, thereby promoting cultural continuity, regional values and distinctive local attributes. The awards aim to highlight the importance of local identity in a globalised world. VNA

Sky House by architect Nguyen Hoang Manh won a Realised Award at the 33rd World Architecture Community Awards in London. 

Once a French radio transmission station, an old French villa in Hanoi's Dai La street is the place where Vietnam's Declaration of Independence was broadcast to all over the country and the world on September 7, 1945.