The Port Authority of Ha Tinh Province has announced the rescue of 18 Thai crewmembers after their cargo ship encountered difficulties outside of Vung Ang-Son Duong Port in Ky Anh Township.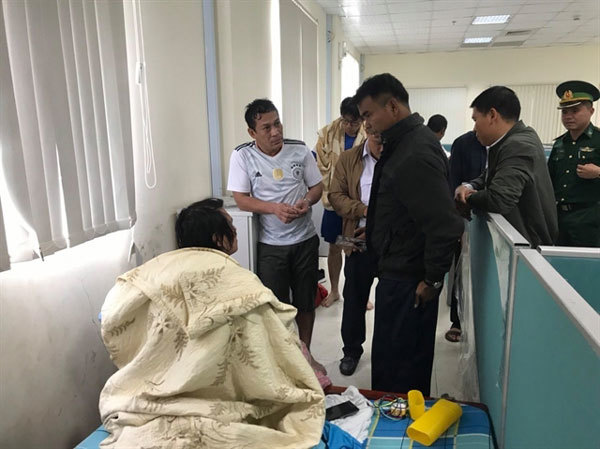 Crewmembers were rescued when their cargo ship encountered difficulties at Son Duong Port of Ky Anh Township, Ha Tinh Province. — VNA/VNS Photo
At about 4am on Thursday, crew on Thailand's Nordana Sophia ship discovered a hole in the hull with sea water filling the vessel and causing the ship to tilt on, entering the port.
The 9,000 tonne-deadweight tonnage ship was on the way to the Vietnamese port to load cargo.
Upon receiving news of the incident, Ha Tinh Province's Port Authority coordinated with local border guard forces and functional agencies to immediately deploy rescue boats and forces to the scene.
At noon on Thursday, all crew members were safely brought ashore.
The Nordana Sophia ship left Hong Kong on its way to Việt Nam's Vung Ang-Son Duong Port. There were 178 tonnes of fuel onboard. - VNS

The Vietnamese fishing boat that saved the 22 Filipinos of a fishing boat in Reed Bank in Truong Sa (Spratly) archipelago has been identified.  

The Vietnam Maritime Search and Rescue Centre on Wednesday declared that it had rescued 16 fishermen aboard two ships that suffered mechanical problems.

A fishing boat with 52 crew members from central Quang Nam Province was rescued yesterday morning 10 miles off of Đá Bắc Island, part of Viet Nam's Hoang Sa (Paracel) Archipelago, after the ship went adrift on April 30.