Two visitors from Vietnam have been refused entry to Australia after breaching Australia's biosecurity requirements, according to the Australian Embassy in Vietnam.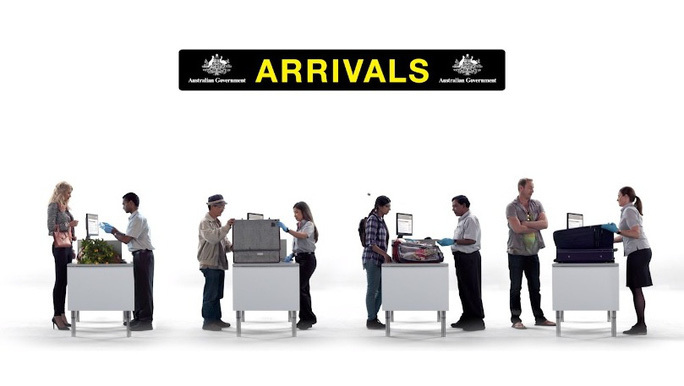 Travellers are banned from bringing most pork products from African swine fever countries into Australia
The Embassy reported that on October 12, one female passenger from Ho Chi Minh City failed to declare she had in her baggage 4.6 kg of uncooked pork, 470g of eggs, 1.3kg of cooked quail, 1kg of pate, 1 kg of squid and almost 1kg of unidentified fruit and of garlic.
And on November 2, a passenger from Hanoi failed to declare almost 4kg of mooncakes containing pork in his baggage.
Both passengers had their luggage x-rayed and, after the serious biosecurity risk goods were found, they were issued with infringement notices for AUD 420 by biosecurity officers and had their Australian visas cancelled by Australian Border Force officials, the embassy said.

The two were also placed in immigration detention pending removal from Australia. A person whose Australian visa is cancelled generally cannot apply for another visa for three years.
Australian Minister for Agriculture,Bridget McKenzie, said: 'Travellers are banned from bringing most pork products from African swine fever countries into Australia, full stop. It's one of the heightened measures our Government put in place to keep the devastating disease out of Australia and to protect our 2700 pork producers. A recent round oftesting found nearly 50 per cent of pork products seized from air travelers tested positive for African swine fever.'
Australian Ambassador to Vietnam, Ms RobynMudie, said Australia appreciates Vietnam's support in helping to protect Australia from serious biosecurity threats and hopes that travelers from Vietnam can continue to enjoy Australia's hospitality. 
'The Australian Embassy is ready to provide additional information on Australia's biosecurity requirements, including those that apply to incoming passengers.' 
The Australian Incoming Passenger Card is available in English and also other languages including Vietnamese. If passengers are in doubt about how to declare what is in their luggage, they should tick 'yes' to Questions 6 to 9 on the Incoming Passenger Card and then show to the biosecurity officer what they have declared.
Travellers who provide false or misleading documents or information are likely to be issued an infringement notice for AUD420, may have their visa cancelled by Australian Border Force and be removed from Australia. They may also be liable to civil court action or criminal prosecutions in appropriate cases. Information on what cannot be brought into Australia is attached in English and Vietnamese at: http://www.agriculture.gov.au/travelling/travel-agent-resources/factsheet-travelling-returning. Dtinews