Many Vietnamese showbiz personalities became angry at a large number of people using the funeral of popular comedian Anh Vu to stream and make videos for social media.
The funeral of comedian Anh Vu held on April 9 at An Quang Pagoda in Ho Chi Minh City was attended by a large number of people from the world of entertainment and fans.
While expressing love and condolences for Anh Vu, some personalities complained about the terrible chaos caused by people who came to the funeral just to take photos and live stream the event due to the presence of famous people.
Speaking with the Nguoi Lao Dong Newspaper, veteran Cai Luong folk opera singer Ngoc Giau said that she was saddened by the scenes.
"Their behaviour was so bad," the elderly artist said. "They waved, cheered, and shouted our names, pulled our hands and put their cameras close to our faces. If they love us and want a photo or chat with us, they can meet us at other events but not at a friend's funeral like this when we are in no mood for such things."
Young singer Pha Le also said in a Facebook post that she was immediately surrounded by many people with mobile phones and cameras right after arriving at the funeral.
"The atmosphere was more like being at a wedding or festival," she wrote. "I was asked many questions none of them relating to the late artist. I had to leave early."
In a Facebook status about the event, artist Kieu Mai Ly said that several journalists had been criticised for similar behaviour while working at funerals of well-known people but those at the funeral of Anh Vu were not just journalists.
"Many of them described themselves as fans but they seemed to have no sympathy for him," Ly wrote. "They were just heartless people who came to take advantage of the event to make money with their posts on Facebook and Youtube."
Comedian Anh Vu died on the night on March 31 during a tour in the US. The 47-year-old comedian was diagnosed with colon cancer in 2000 and had successfully fought off the disease. He was director of Kim Chau Theatre in HCM City.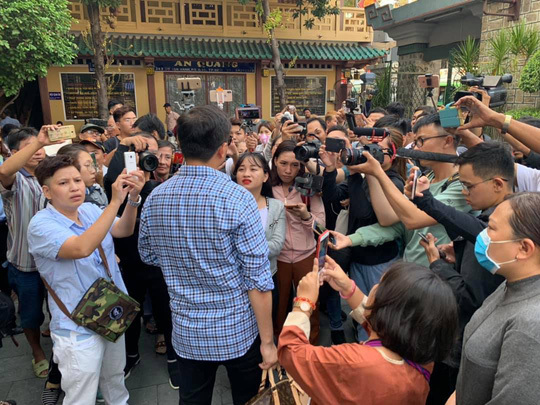 Many people surround an artist at the funeral of comedian Anh Vu in HCM City on April 9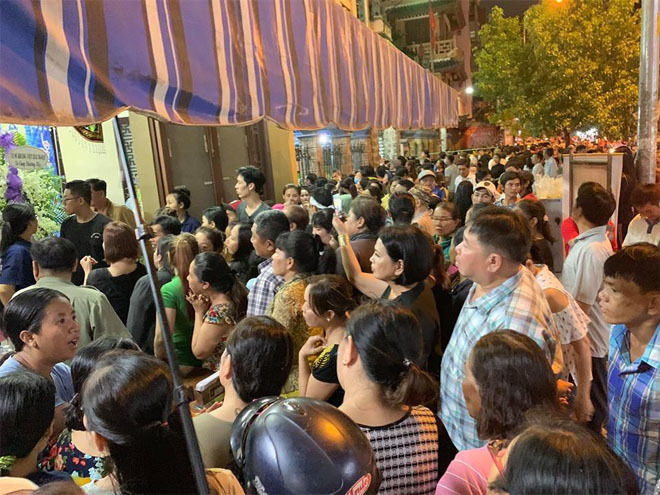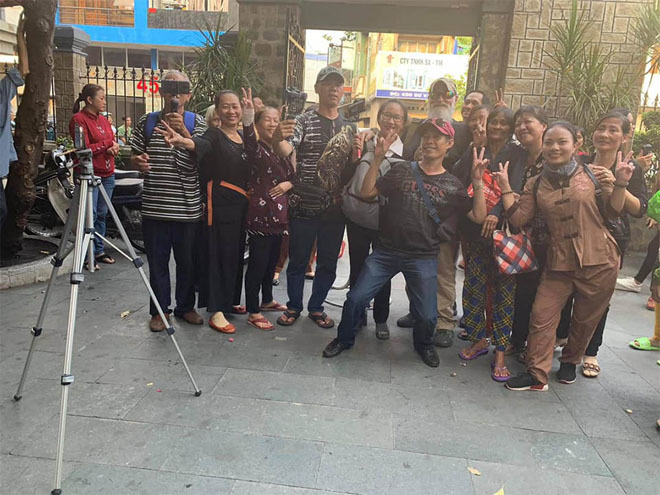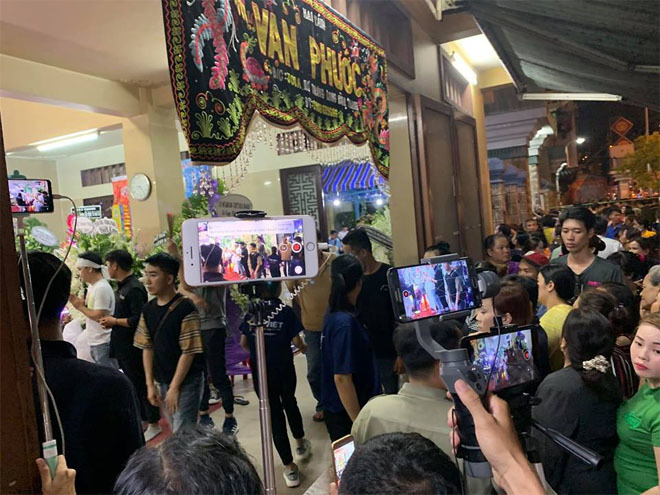 Veteran Cai Luong Folk Opera singer Ngoc Giau said she was saddened by the scenes at the funeral of Anh Vu on April 9
Dtinews