A wind turbine was destroyed by fire Sunday morning in the southern province of Binh Thuan. It belongs to the Binh Thanh Wind Power Plant in Tuy Phong District.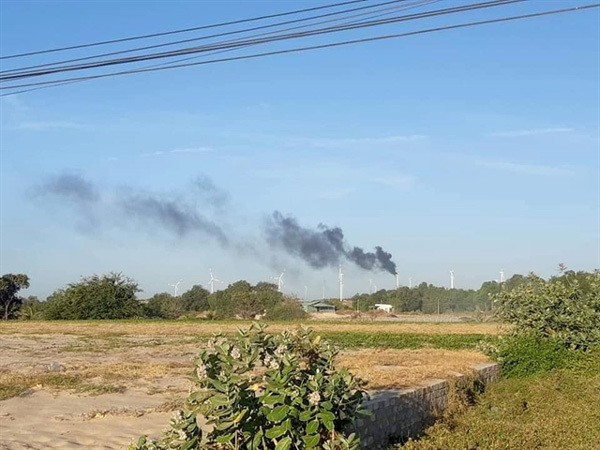 The turbine was completely destroy in the fire. — VNA/VNS Photo Nguyen Thanh
Huynh Van Dien, chairman of the Tuy Phong People's Committee, said an electrical fault is thought to have started the blaze.
The plant workers, local police and firefighters worked together to extinguish the fire.
The Binh Thanh Wind Power Plant was invested by the Vietnam Renewable Energy Co Ltd with a total fund of about VND2 trillion (US$87 million). It was built in 2008.
The plant has 80 turbines with total capacity of 120MW.
Each turbine is 85m in height with 77m blades weighing around 255 tonnes. — VNS

Wind power is a clean energy solution for Vietnam in the coming years as the country has huge potential in the field, energy experts has said.

Lured in by the feed-in tariff of 9.35 US cents for solar projects, investors are lining up for approval to generate gigawatts of power in the central provinces of Vietnam where solar irradiation is the strongest.