Vietnam boasts a number of pagodas that hold records locally and regionally for amazing things. Let's take a tour around seven of them to discover how each site achieves such amazing feats.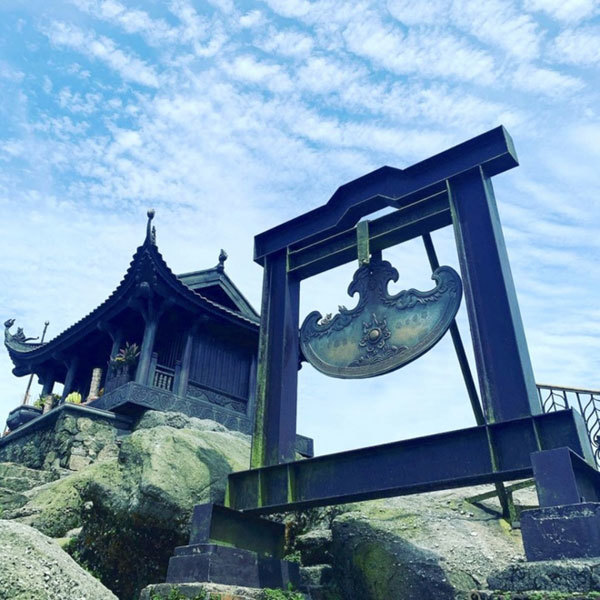 Dong Pagoda is the largest bronze pagoda that sits atop Yen Tu mountain in the northern province of Quang Ninh, approximately 1,068 metres above sea level. It has been officially recognised as "a bronze pagoda on the highest mountain in Asia" by the Asian Record Organisation. (Photo: Nhaly0102)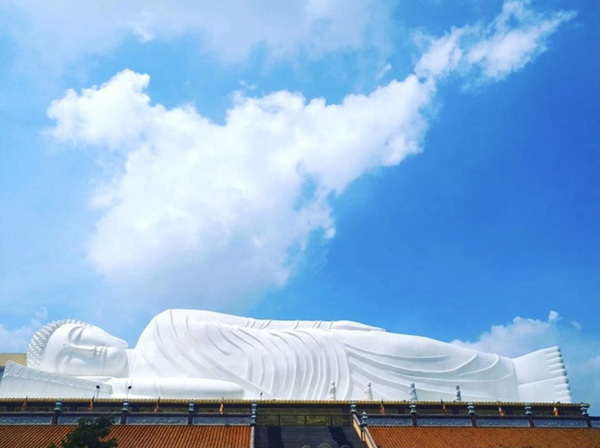 2013 saw Hoi Khanh Pagoda in Binh Duong Province unveil a statue of Buddha attaining Nirvana, with the object being 52 metres long and 12 metres high. The statue was named by the Indian-based Asia Book of Records as "Asia's longest Reclining Buddha statue on a pagoda's roof." (Photo: Hanayuki1990)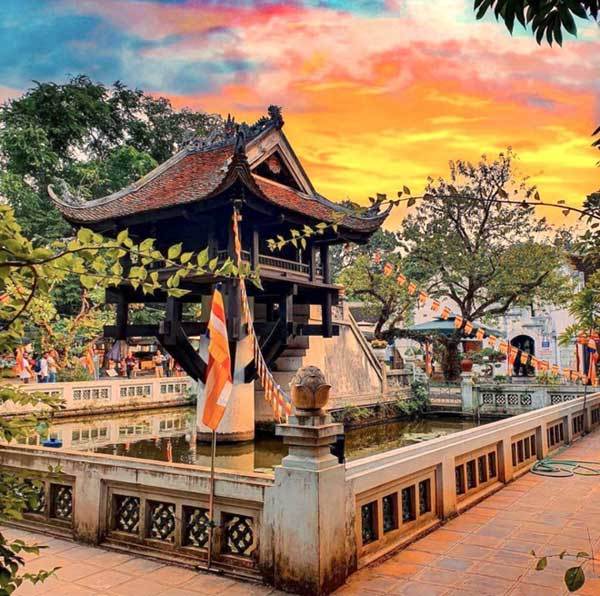 October 10, 2012, saw One Pillar Pagoda, a historic Buddhist temple in Hanoi capital, recognised by the Asian Records Organisation as featuring the most unique architecture on the continent. (Photo: Nomadicsocialclub)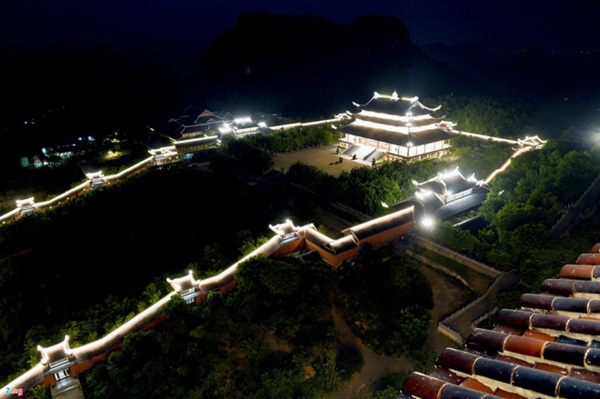 Bai Dinh Pagoda in Trang An Landscape Complex represents a popular spiritual destination situated in the northern province of Ninh Binh. It is the holder of many records, including being the largest pagoda nationwide, the biggest gold-plated copper Buddha statue in Asia, and the longest corridor in Asia. (Photo: Hoang Ha)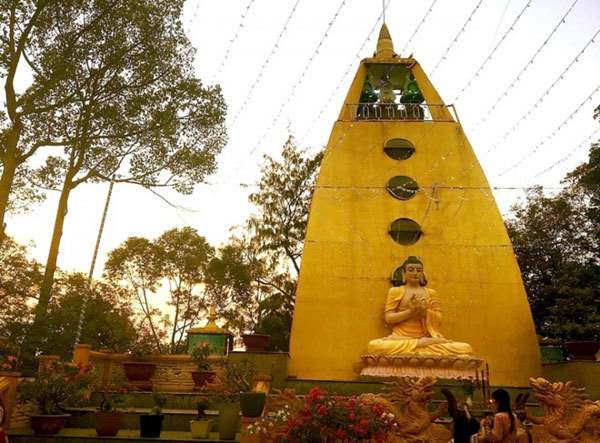 Located in Binh Duong Province, Tay Tang Pagoda is home to the country's largest statue made of hair. The statue of Bodhidharma, a semi-legendary Buddhist monk, was originally created in 1982 and stands at roughly three metres high. With the exception of the frame which is made of iron, the main material used in its creation was hair obtained from Buddhist followers. (Photo: Anhanh_0504)
As part of the record 10 Vietnamese Buddhist structures recognised by the Vietnam Guinness Book of Records (Vietbooks) in 2006, Mia Pagoda in Son Tay Town, Hanoi, is home to many local art statues, with 287 large statues in total. (Photo: Ana_che)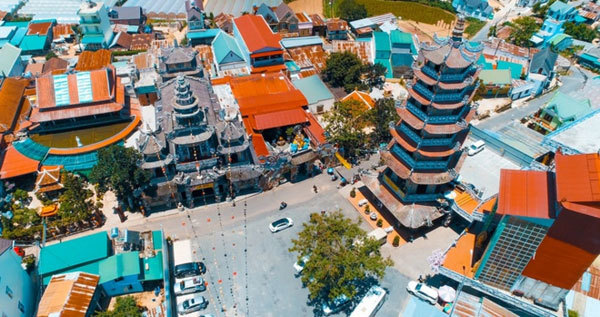 Linh Phuoc Pagoda can be found approximately eight km from the centre of Da Lat City in the Central Highland province of Lam Dong. The bell tower has seven floors and stands at a height of 37 metres, and it is the highest bell tower nationwide. (Photo: Nguyen Ngoc Hung)
VOV

A Buddhist sanctuary located on Yen Tu Mountain in the northern province of Quang Ninh is one of the nation's five most significant relic sites. 

Ninh Binh province in Vietnam's north is the perfect spot for a one-day getaway out of Hà Nội, with various tourist landmarks all within striking distance of the capital city and just waiting to be discovered.