Locals and foreigners have lulled into peace and mindfulness at the ancient Thuy Trung Tien Temple, which sits on an island at the north end of renowned Truc Bach Lake in Hanoi.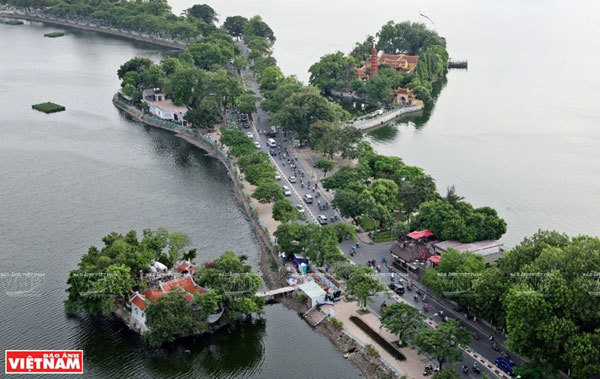 The temple is associated with the legend of King Ly Cong Uan who moved the capital from Hoa Lu (Ninh Binh Province at present) to Thang Long (now Hanoi) more than a thousand years ago. Legends has it that a dog was born in Dinh Bang Village, Bac Ninh Province with many patches forming two words "God's son". This forecast that King Ly Cong Uan would mount to the throne because he was born in the year of the dog. The King then built a temple and named it Cau Nhi (puppy) or Thuy Trung Tien. (Photo: VNA)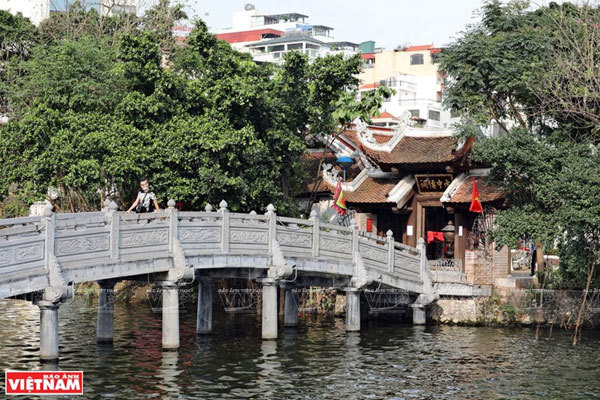 Legend also tells that at the time the King failed to build Thang Long Citadel, he had a dream about a Mother dog and her baby crossing the Red River to Thang Long, then ran to Nung mountain (now on Hoang Hoa Tham Street). He considered them as signals of good luck, and decided to rebuild the citadel on the ground of Dai La citadel on Nung mountain, which is believed to be foundation of Kinh Thien Palace that remains traces to this day. (Photo: VNA)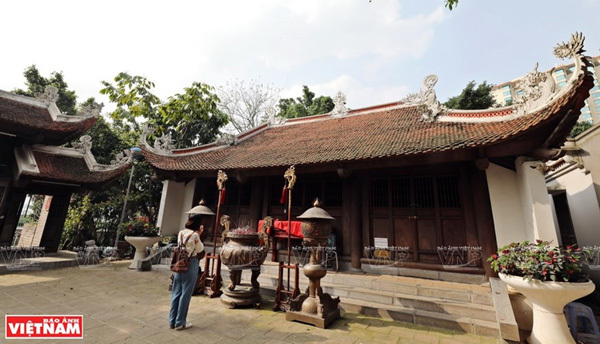 The King built a temple on Nung mountain, named it Cau Nhi (Puppy) or Thuy Trung Tien to worship the dogs as genies. However, the temple was then relocated to Truc Bach Lake after the capital was moved to Hue. (Photo: VNA)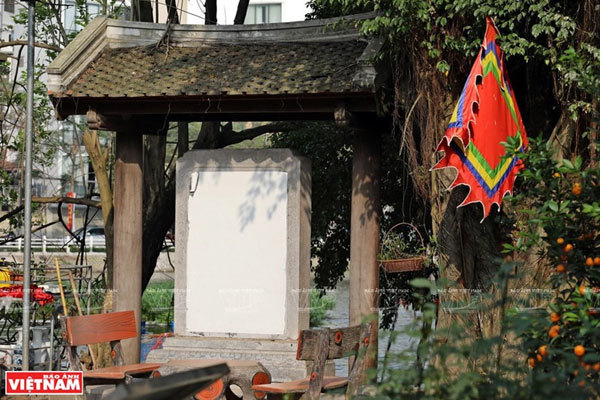 A stone stele inside the temple. Over centuries, the belief of worshipping the Dog slipped into oblivion, making the temple be forgotten. As local people restored the temple to worship the Fish and Water genies, it is also called Thuy Trung Tien (water fairy). (Photo: VNA)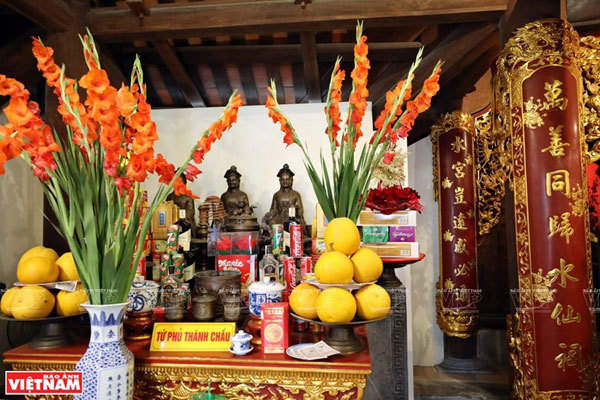 All of the bronze statues and objects in the temple are cast by artisans from nearby Ngu Xa bronze casting village. (Photo: VNA)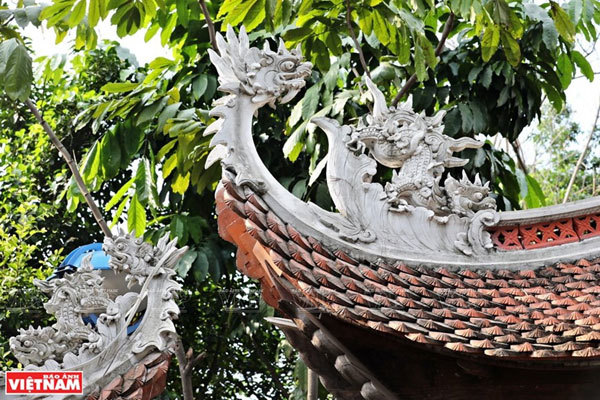 The temple was built with inherent tradition of pagodas in Vietnam, with curved roof in dragon shape. (Photo: VNA)
Source: VNP/VNA
The Puppy Temple or Thuy Trung Tien Temple on Truc Bach Lake was originally built during the reign of King Ly Thai To (1010 to 1028).

Fragrant incense smoke fulfills the air at the ancient temple helping visitors to find inner peaceful in their minds.