Co To island has undergone a renovation of its facilities, tourism services, and cultural programs in preparation to receive visitors during the upcoming National Reunification Day and May Day as well as beyond into the summer season.
Alluring Co To island- a new draw in Quang Ninh province
Co To Island awaits beach lovers to explore
Must-see attractions in QuangNinh 
Currently, 90 per cent of hotels in the area are fully booked for National Reunification Day and May Day.
In addition to the island's hotels, lodging services such as bungalows have also been booked in advance at a price of between VND1 million and VND1.2 million per day.
Smaller hotels have also upgraded their facilities in preparation for the increase in visitors while managers of hotels have gone to great lengths to improve the English language proficiency of their receptionists and other key staff in order to better handle the increasing demands of tourists.
The island will also host the 2019 Culture, Sports, and Tourism Week between April 27 and April 30 which will feature a vast array of activities such as a photo exhibition on natural landscapes, culture, and people of Co To, as well as an art program, sporting activities, folk games, and a culinary festival.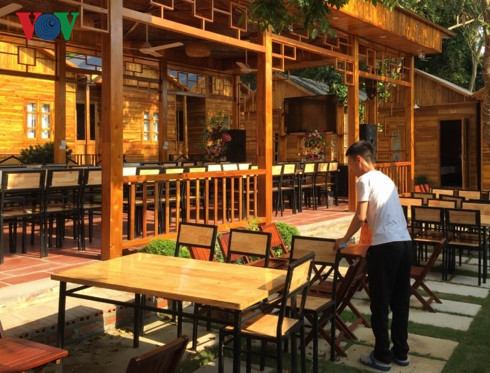 The island has decorated many of its streets and cleaned up the local environment to make a positive impression on visitors.
Tran Nhu Long, chairman of Co To district People's Committee, said the island will add additional tourism activities to improve the quality of service this year in a bid to elevate the image of Co To island to visitors.
VOV