When travelling to countryside markets in Dong Thap Muoi area on this occasion, visitors will have an opportunity to immerse themselves in the south western region life in the floating season. 
Tan Quy Dong countryside market, belonging to Sa Dec flower village (Dong Thap) is one of them.
These days, Tan Quy Dong market seems to be more brilliant and colorful in the early sunshine. The yellow of the golden shower trees mixed with reds, blues, purples and whites of a variety of buckets and pots containing the floating season's idyllic products, such as linh fish (Henicorhynchu), water lily, dien dien flower or perch, eel and mouse.
The market brings an exciting atmosphere. The space is full of nuances of life that causes not only tourists but also locals to feel excited when the floating season comes.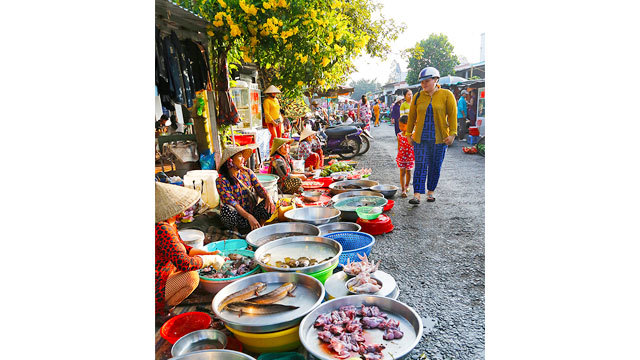 Full of floating season's idyllic products.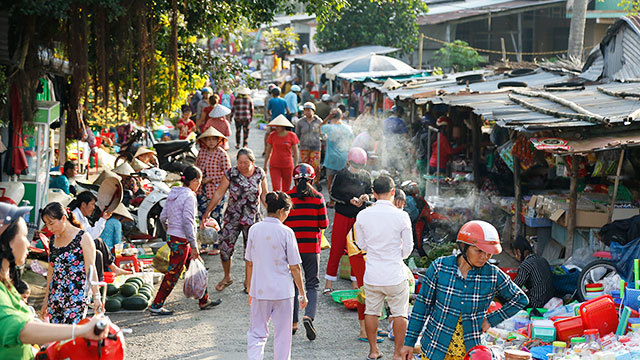 Bustling from the early morning.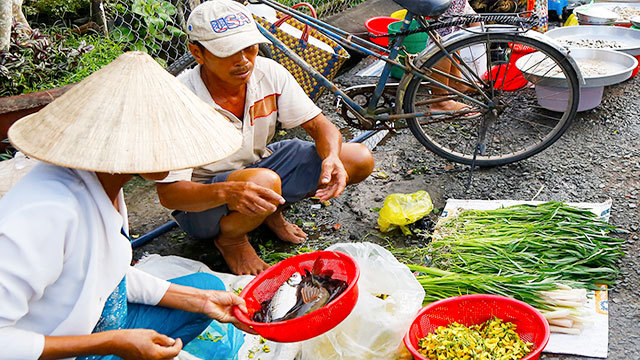 Bay, a local person, and his wife went to the market with fresh fish and dien dien flowers.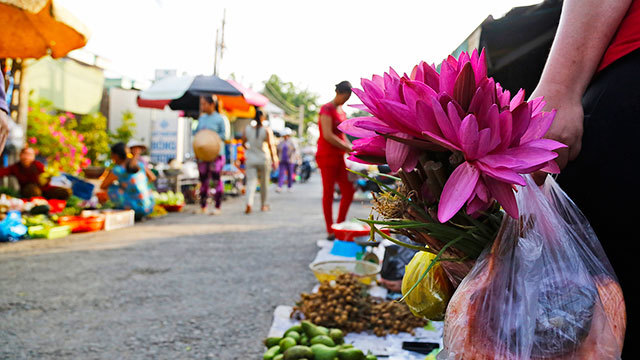 Sour water lily soup is a delicious dish of the floating season in south western region
Anh Quan
Nhan Dan