HCM City and the 13 provinces of the Mekong Delta region have agreed to establish a council to enhance their cooperation in tourism development.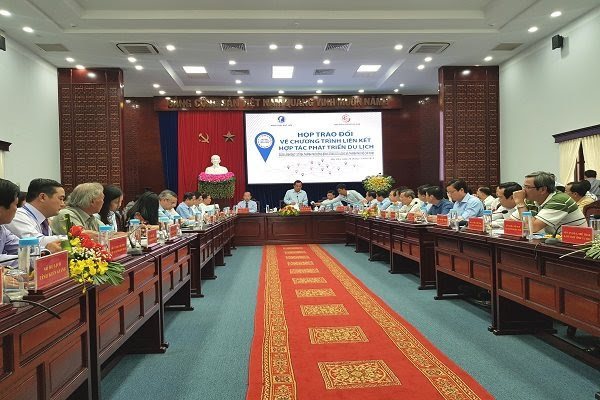 Delegates at a meeting to discuss tourism cooperation between HCMC and the Mekong Delta - 
At a meeting in the Mekong Delta province of Bac Lieu today, November 20, as part of the Bac Lieu Culture-Tourism Week, Bac Lieu chairman Duong Thanh Trung said that the official ceremony to sign an agreement on the council's establishment would be held in mid-December.
Cao Xuan Thu Van, director of the provincial Department of Culture, Sports and Tourism, said the council will be responsible for studying and proposing policies and solutions to bolster tourism cooperation between HCMC and the 13 Mekong Delta provinces in the 2020-2021 period.
The council will also handle obstacles to tourism development, which are beyond the jurisdiction of the local tourism departments.
It set targets to upgrade existing tourism destinations in both HCMC and the Mekong Delta and launch at least three new tours connecting HCMC and the delta.
In addition, the council will call for investment in tourism and traffic infrastructure projects and will execute tourism promotion programs.
An assisting group for the council will also be set up. Its main jobs are to offer consulting services and conduct cooperation programs as directed by the council; it will also inform or consult with leaders of localities' tourism sectors on common issues.
Tran Hung Viet, chairman of the HCMC Tourism Association, proposed adding tourism human resources training programs to the cooperation plan between HCMC and the Mekong Delta as the demand for tourism development has grown, while the quality of tourism manpower remains poor. SGT
 
Trung Chanh

Sa Dec flower village in Dong Thap and ornamental flower village in Cho Lach District of Ben Tre are bustling not because of flood of visitors but flower growers are busy preparing for the upcoming Lunar New Year, which will begin on January 25.

'Monotonous' is the word used to described tourism in the Mekong Delta. The tourism products in the region's provinces are nearly the same with no originality.