Vietnam will create good conditions and offer a warm welcome to tourists from South Korea, the Minister of Culture, Sports and Tourism said during a show held on June 26 in Seoul to promote Vietnamese tourism.
HCM City to host Vietnam–RoK Culture and Tourism Festival
S. Korean tourist numbers in central Vietnam slump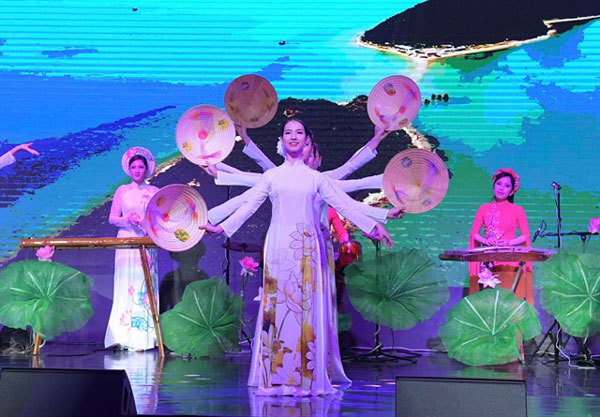 The art performance at the Vietnamese Festival of Culture and Tourism in South Korea. — VNS Photo My Tra
The ministry, in collaboration with the Vietnamese Embassy in South Korea, organised the show, called the Vietnamese Festival of Culture and Tourism.
Minister Nguyen Ngoc Thien, Vietnamese Ambassador Nguyen Vu Tu and national football team coach Park Hang-seo hosted the event with the participation of Korean authorities, media and travel agents.
In his speech, Thien praised the co-operation between the two countries in various fields, especially in culture, sports and tourism.
"We will try our best to help tourists, investors and enterprises from South Korea come to Vietnam, hence strengthening the partnership between the two countries," he said.
"The festival is our effort to continue bringing 'Viet Nam - Timeless Charm' to the Korean people", he said.
The festival included a photo exhibition showing Vietnamese tourism and a performance by artists from the Viet Nam National Academy of Music and the Viet Nam National Opera and Ballet Theatre. They performed dances and songs with traditional musical instruments.
VNS