Visitors can enjoy sitting before green mountainous landscapes in Lam Dong Province's Da Lat City at a variety of cafés.
Friendly four-legged friends at ZooDoo Zoo and Café in Da Lat City
Coffee shop villa in Da Lat attracts visitors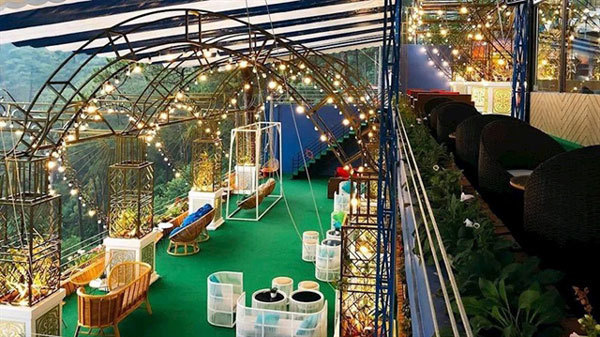 The visitors can enjoy the green, mountain landscape of the Lam Dong Province's Da Lat City from different café points. — VNA/VNS Photo
Though located far from the town centre, Mê Linh Café attracts customers thanks to its views. On the balcony, guests can see the forest below and Cam Ly Lake. Besides coffee, Mê Linh offers a wide selection of drinks at an average price of VND35,000 ($1.5).
Dalat View Café on Khe Sanh Street is found on the way to the famous Mimoza Pass.
Surrounded by a forest, the café is popular among tourists, especially young people who like to take photos. Many couples like to pose on the red bridge that extends into the forest for their wedding photos.
At Sunshine Coffee, you can see colorful houses on the mountainside. The most popular drinks at the café, which is located on Tran Hung Dao Street, are coffee, smoothies and juices. The average price is VND40,000 ($1.7).
VNS