As the middle of November approaches, the vibrant yellow colour of senna splendida flowers can be spotted, creating breathtaking scenery alongside Tay Ho area and on Bau Can tea hill in the central highlands province of Gia Lai.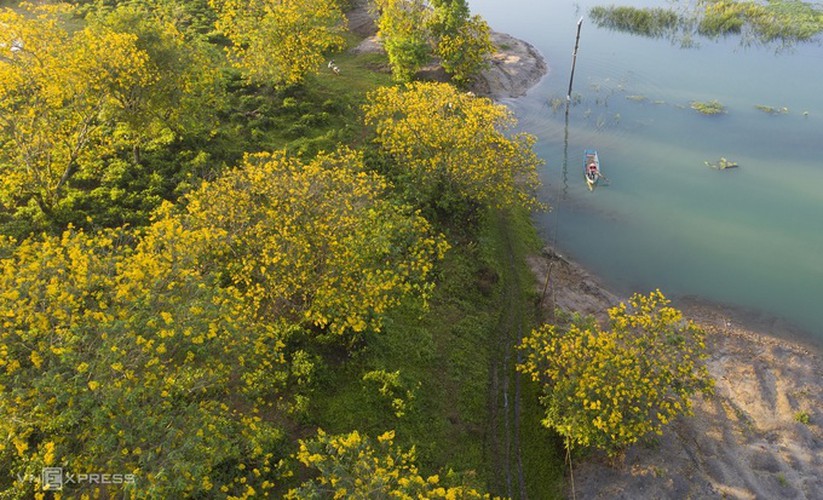 Senna splendida flowers usually enter full bloom around late October and can be seen in the Tay Ho area, along with the Bau Can tea hill in Bau Can commune of Chu Prong district which is located approximately 25km south of Pleiku in Gia Lai province.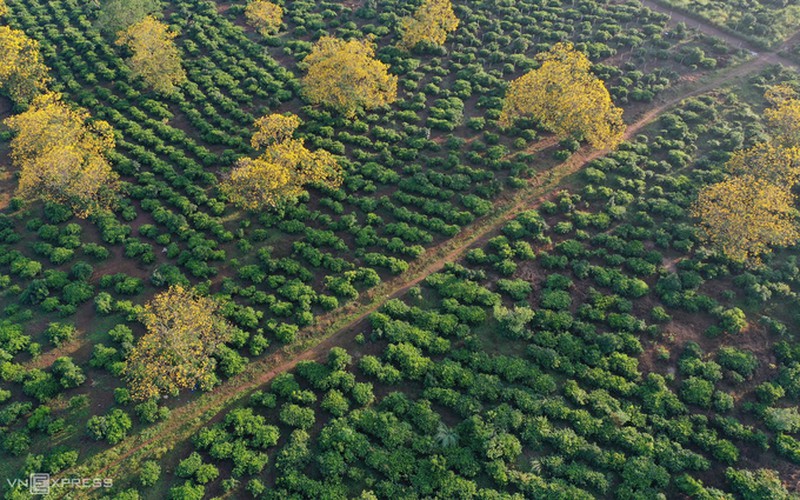 Visitors can see senna splendida trees planted throughout the Bau Can tea hill farm. Covering an area of over 400 hectares, Bau Can tea farm enjoys a huge annual tea output of 2,000 tonnes each year.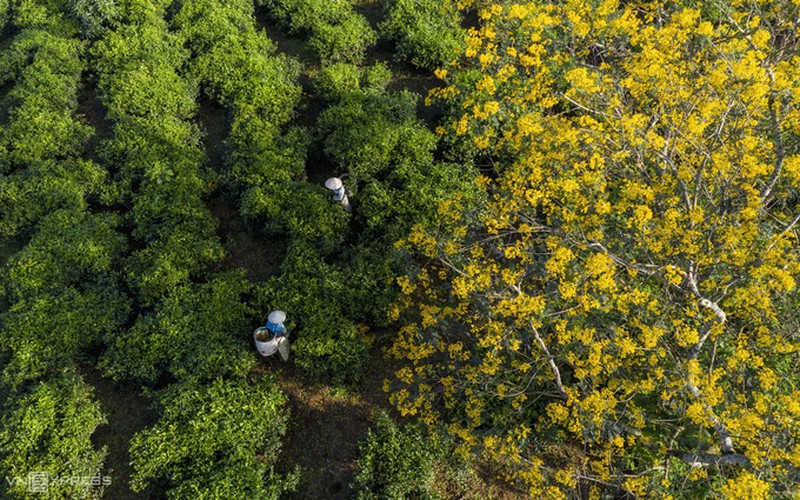 A bird's-eye eye view of local residents taking to the field to pick tea in the morning.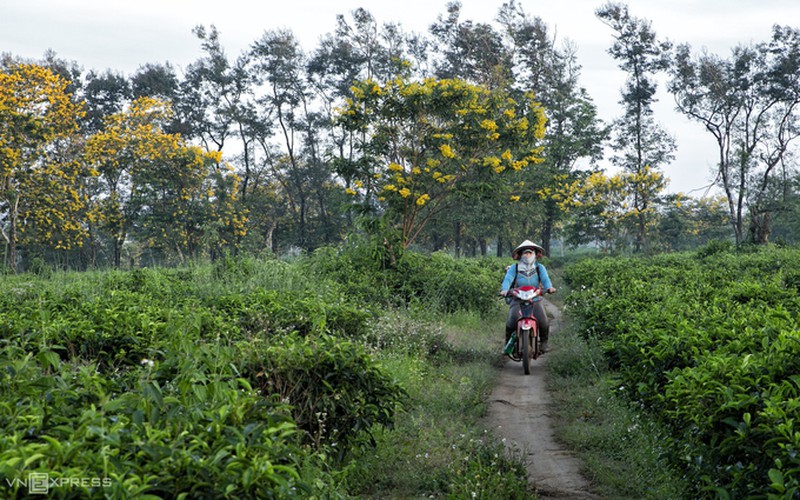 A local resident notes that with senna splendida trees planted in tea gardens, they serve to shield the field from strong winds. Furthermore, when the leaves from the trees fall, they become a form of natural fertiliser for plants.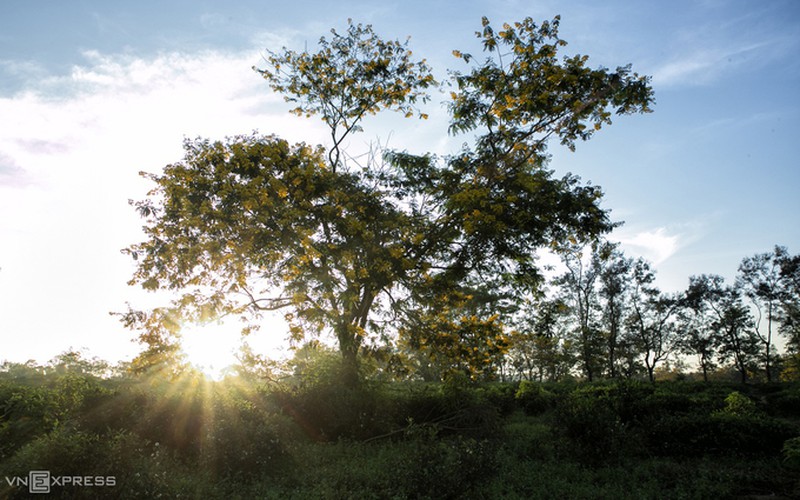 It is widely considered that the best time in which to take beautiful photos alongside the flowers is between 6am and 7am. When snapping images at this time, visitors are able to enjoy the peaceful scenery and pure air of the early morning.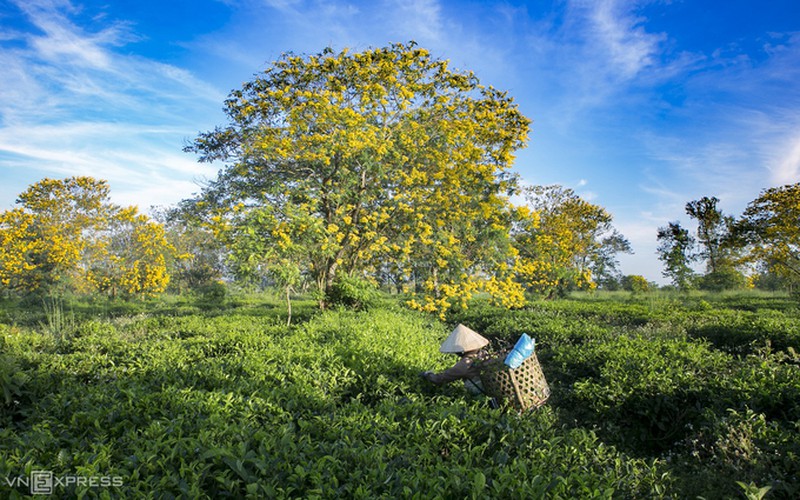 Although senna splendida flowers are grown in Nha Trang, Da Lat, Da Nang, and HCM City, the flowers seen in Bau Can tea hill in Gia Lai province are considered to be the most beautiful and attract a large number of photographers who come to view them.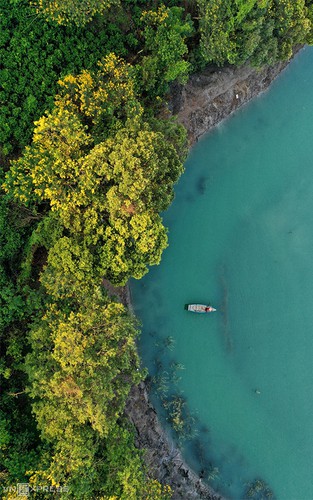 In recent years, Bau Can has become a popular destination with many visitors travelling to view the spectacular flowers. In early October, Gia Lai province organised the yellow senna splendida flower festival for the first time in a bid to introduce the locality's landscapes, culture, and cuisine to guests.
VOV/VNE

Vuong Chinh Duc is honored as the king of the Mong or Meo ethnic minority group in Ha Giang province. His house is the largest structure in the locality and boasts a special architectural style. 

For centuries,Truong Xuan tea house has become one of the most famous tea brands in Hanoi, helping introduce Vietnam's drinking culture to domestic and foreign friends.