Sa Dec in Dong Thap province is well known for its cuisine. Here are five iconic dishes that every traveller must try at least once when travelling around the area.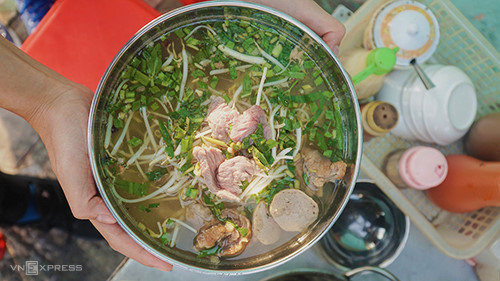 Pho
Prestigious international magazines consistently vote pho as one of the dishes that everyone must try in their lifetime. Upon arriving at Hai Hien restaurant, visitors will be served a giant special bowl of pho at a cost of only VND35,000.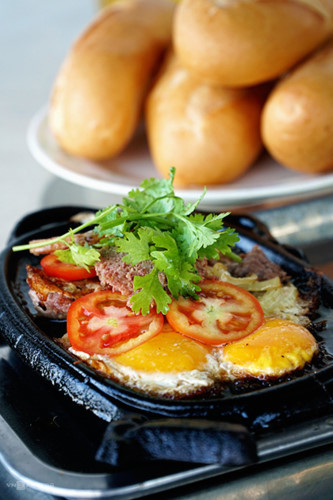 Banh mi chao (Bread with combo pan)
At this unnamed restaurant established in 1993 on Tran Hung Dao street, bread is served in a frying pan alongside an egg, pate, and sausage. The small restaurant also serves homemade wine which is poured into the pan. Each combo is priced at between VND30,000 and VND35,000.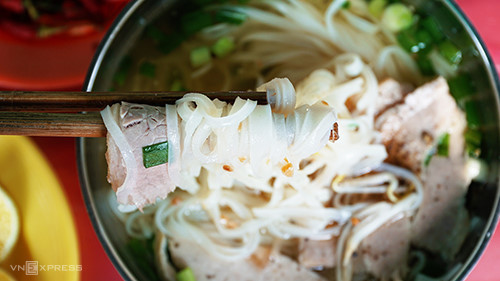 Hu tieu Ba Sam (Ba Sam pork noodle soup)
Established in 1968, the restaurant can be found on Tran Hung Dao street. Beef meatballs and pork are the two main ingredients of the hu tieu dishes. Each bowl of hu tieu costs between VND7,000 and VND10,000.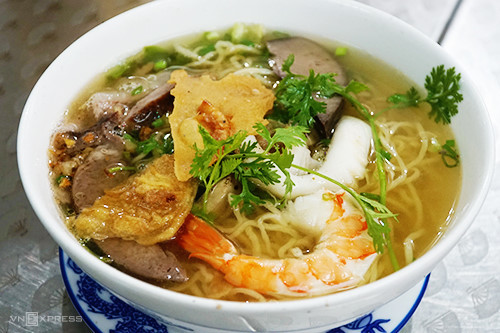 Chinese Hu tieu
The restaurant, located on Au Co street, is a genuine Chinese establishment owned by a Chinese family. Visitors can enjoy a delicious bowl of Chinese hu tieu at a reasonable price of VND30,000.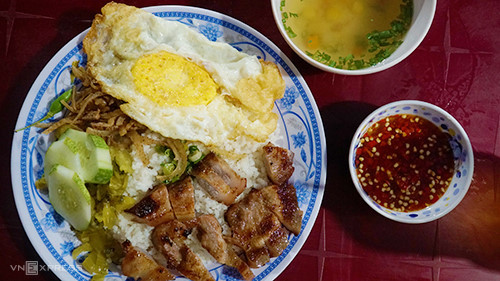 Com tam (Broken rice) served with grilled pork chop
Located on Nguyen Sinh Sac street, the restaurant is only open at night. Each com tam combo costs as little as VND25,000.
 VOV/VNE