The green coffee shop in Phu Nhuan district provides welcome relief to customers looking to escape the heat of HCM City. With green open spaces, the shop is a popular destination among local people.
Plane-watching cafes popular in HCM City
Roadside cafes - a characteristic of Hanoi
Ice, robot, reptile cafes: how long can they last?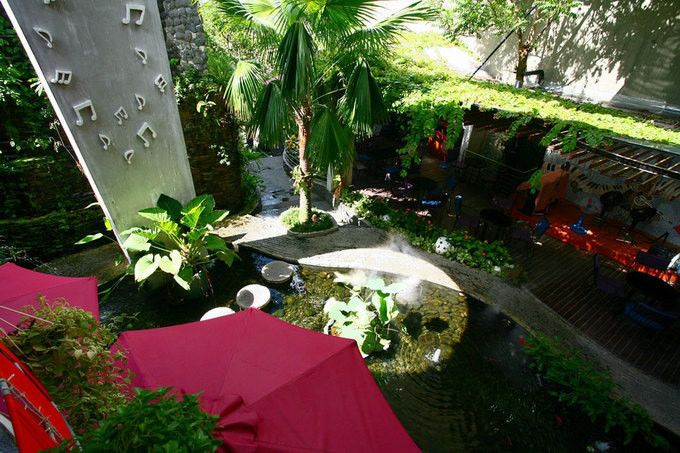 The coffee shop can be found on the third floor of an alley in Phu Nhuan district. With a large area the owner of the shop has grown lush green trees as well as decorating the space with ornamental plants and a water feature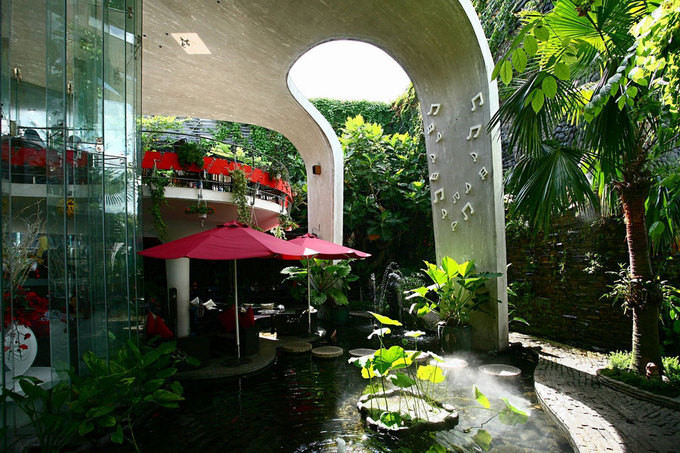 With a long winding roof, the coffee shop's architecture is reminiscent of contemporary sculpture artworks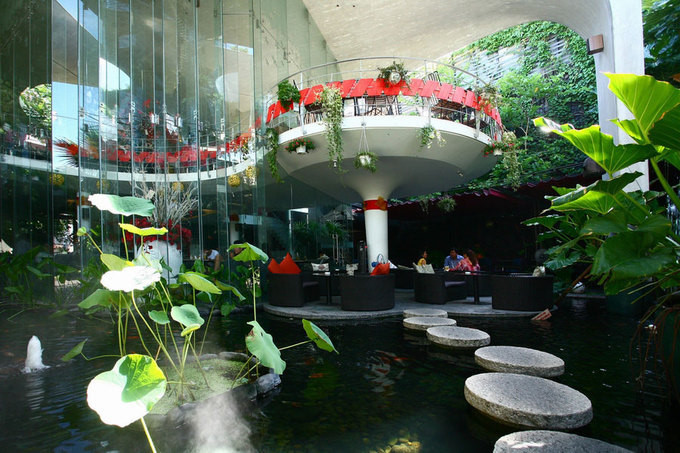 The way to the seating area is paved with stone steps that rise from the water. This feature also keeps the temperature relatively cool. Families with children are advised to keep a close watch on their children
The owner has chosen to use glass panels rather than walls to make the shop feel more open.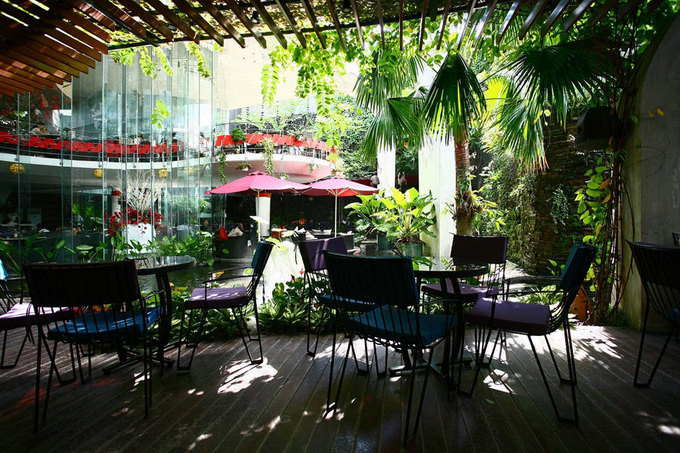 Each of the shop's corners have been decorated with green trees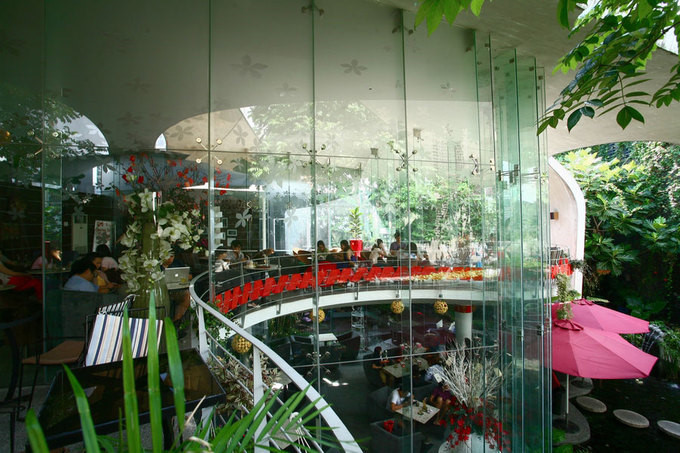 From the second floor, visitors can enjoy viewing a garden full of trees and a small lake thanks to the glass panels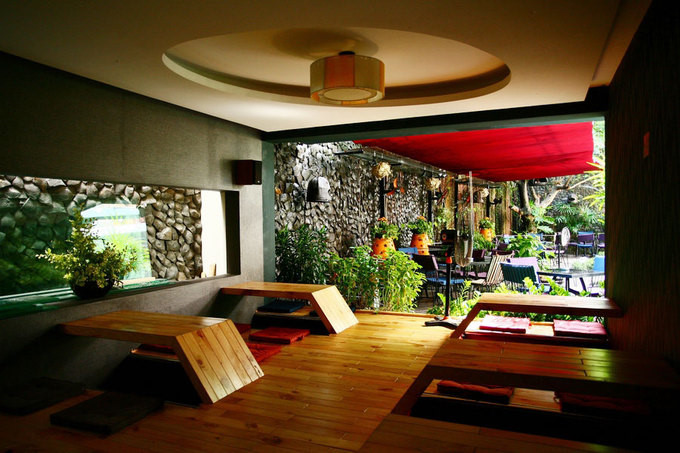 A corner on the second floor is perfect for those who love to sit amid a tranquil atmosphere. The open space has been designed in a Japanese style.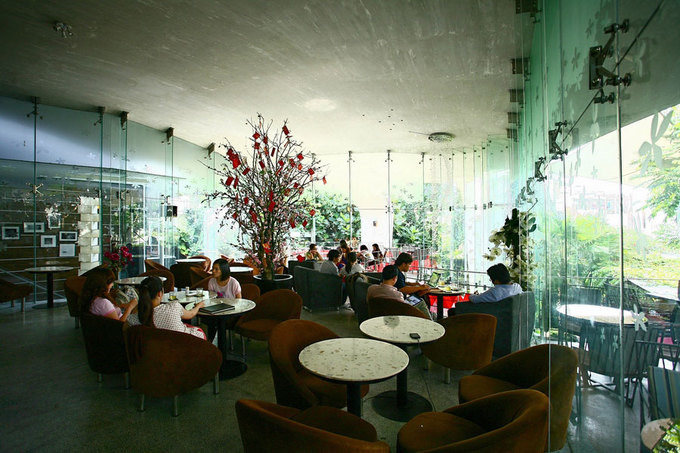 The interior is well fitted throughout. The price of drinks start from VND35,000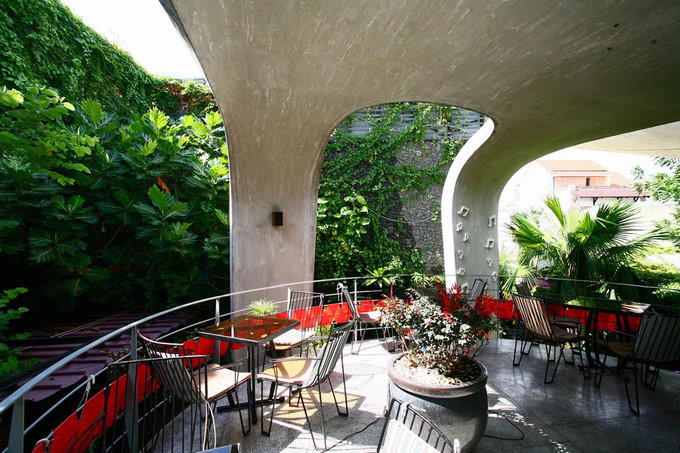 VOV/VNE