The Happiness Road, stretching nearly 200 kilometers, connects the northern mountainous city of Ha Giang with the other four districts in Ha Giang Province, including Dong Van, Quan Ba, Yen Minh and Meo Vac.
 Work on the Happiness Road started in 1959 and completed in 1965.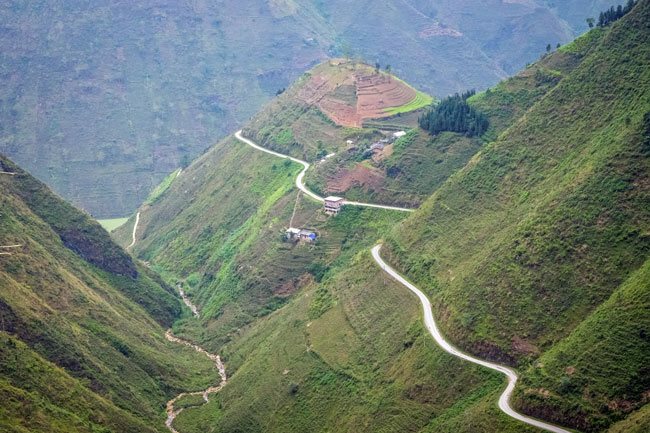 A winding section of the Happiness Road - PHOTOS: HIEU TRUONG
The road is famous for its hairpin bends clinging to high cliffs and splendid and majestic views on the way. Some sections of the road are lined by wild flowers and pine forests or overlook deep valleys where ethnic people's villages scatter.  
Conquering the Happiness Road is a great experience for explorers as it offers them the fresh feeling when facing the magnificent nature in the northwest of Vietnam.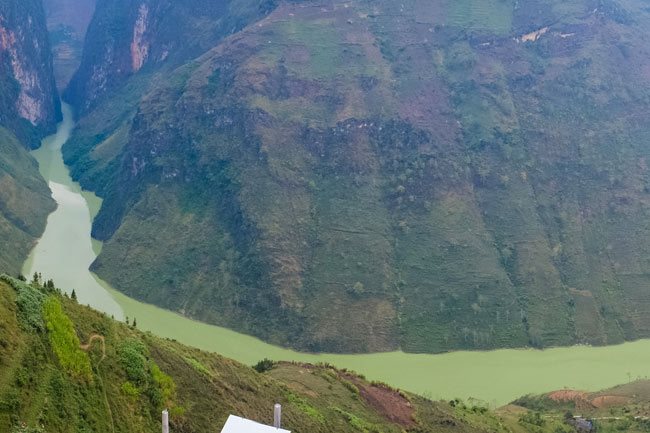 The peaceful Nho Que River seen from the Happiness Road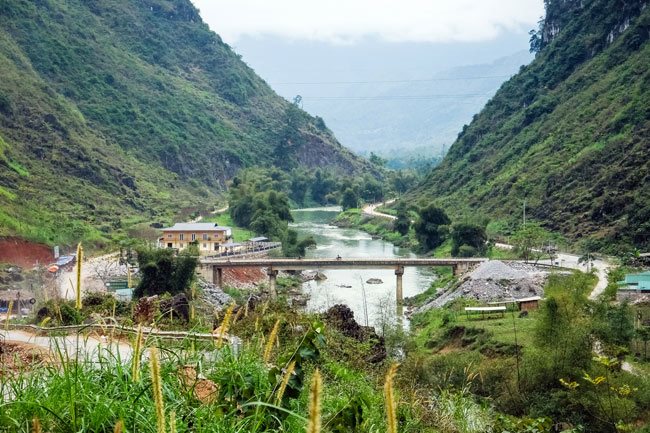 A bridge spanning the Nho Que river
A foreign tourist enjoys the view of the Nho Que River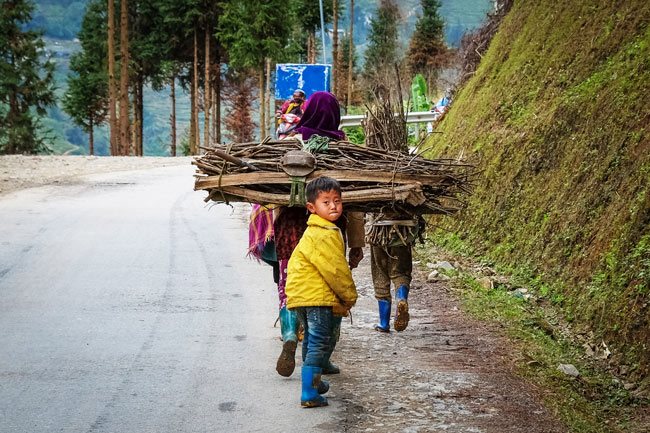 A little boy follows closely behind his mother who is carrying firewood to home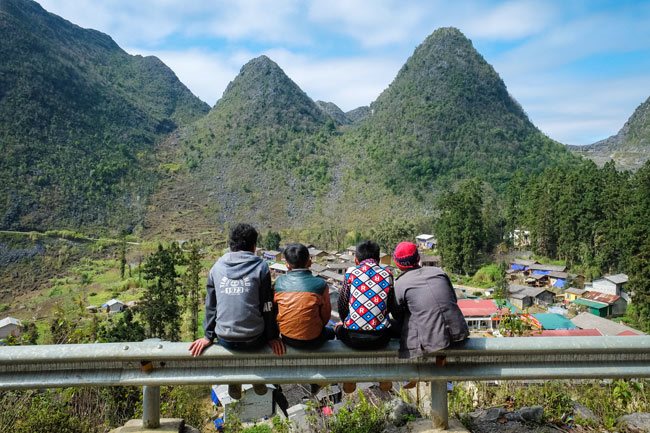 Local boys watch their villages while sitting on a barrier on the road
Hieu Truong
SGT