Hanoi has been ranked fifth among the seven best places in Asia for solo travellers by Bigseventravel.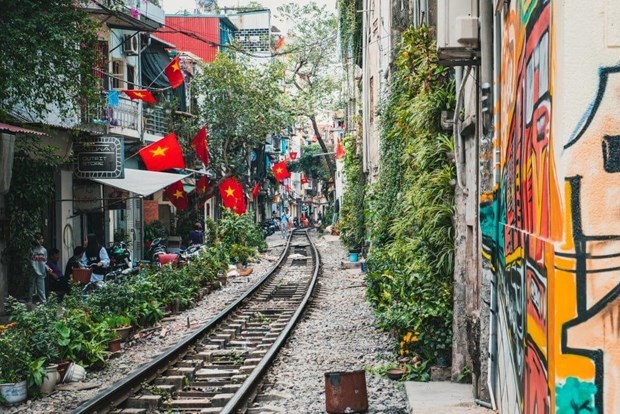 Hanoi is a popular city for many travellers across the world, according to Bigseventravel. (Source: https://bigseventravel.com)
Hanoi has been rankedfifth among the seven best places in Asia for solo travellers byBigseventravel.
The Italian tourism website described Hanoi as ahectic, crazy and often confusing city.
It said Hanoi is a popular city for manytravellers across the world. 
"From street food markets to cultural museumsand scenic freshwater lakes, Hanoi has something for all tastes."
Hanoi is a wonderful base from which to explorethe north of Vietnam, including the world natural heritage site of Ha LongBay in the northeastern province of Quang Ninh and the popular resort townof Sa Pa in the northern mountainous province of Lao Cai, the websitesaid. 
Visitors can also enjoy the comforts of a modernvibrant city, it added.
Tokyo (Japan) topped the list, followed by Bali(Indonesia), Singapore, and Seoul (the Republic of Korea). 
Siem Reap (Cambodia) and Chiang Mai (Thailand)came sixth and seventh.
Hanoi welcomed more than 4.7 million foreigntourists in the first nine months of 2019, a year-on-year increase of 10.1percent, according to the municipal Department of Tourism.
It has been selected to compete for the title ofWorld's Leading City Destination at the 2019 World Travel Awards (WTA). Thedeadline for voting is October 20 at the WTA'swebsite http://www.worldtravelawards.com/vote./. VNA