The authorities in Hanoi are rushing to add more accommodation as demand increases.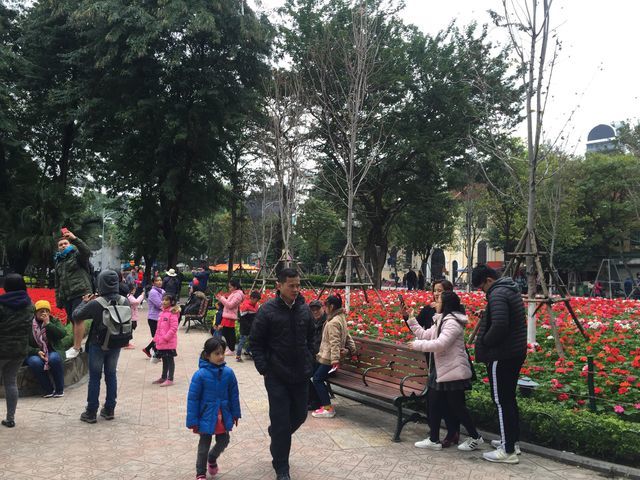 Hanoi needs more accommodation facilities
Hanoi's annual tourism growth is over 10% and the international visitor growth rate is over 20%. However, compared to other cities, the number of three to five-star hotels in Hanoi is still low.
In 2018, Hanoi received 26.31 million visitors, of which 6 million were international tourists. It is estimated that the capital would welcome 28.9 million visitors this year, including 7 million foreigners.
Hanoi has 3,498 accommodation facilities with 60,812 rooms of which 561 facilities were ranked. There are only 67 hotels that have been given three to five stars and seven condotels that are four to five stars. There are 10,859 rental houses for international tourists.
Meanwhile, HCM City received 7.5 million international tourists last year with 126 three to five-star accommodation facilities. Danang received 2.9 million international tourists with over 100 three to five-star hotels. Khanh Hoa also has 111 three to five-star facilities and received 2.8 million international tourists in 2018.
Even though the number of accommodation facilities in Hanoi is much lower than in other provinces and cities, it is still able to meet demand from different customers and hold international events.
According to the Hanoi Department of Tourism, from now to 2025, Hanoi will need up to 38,000 rooms to meet rising demand. The city authorities have approved 75 projects which are being started or have procedures completed to provide 19,499 rooms by 2025. It is hoped that 13 projects will be completed this year with 2,300 rooms and 2020 will have 18 projects completed with 4,700 rooms.
Rental houses, stay homes and other kinds of services will help provide the rest of the required rooms. The Department of Tourism is working with other agencies to speed up on-going projects. They are also calling for more high-class hotel projects.
TTVH/Dtinews