The Hanoi Promotion Agency (HPA) will launch a tourism promotion programme in Japan and join the Tourism Expo Japan (JATA) 2019 in Osaka later this month, aiming to further exploit the nearly 127 million-strong market.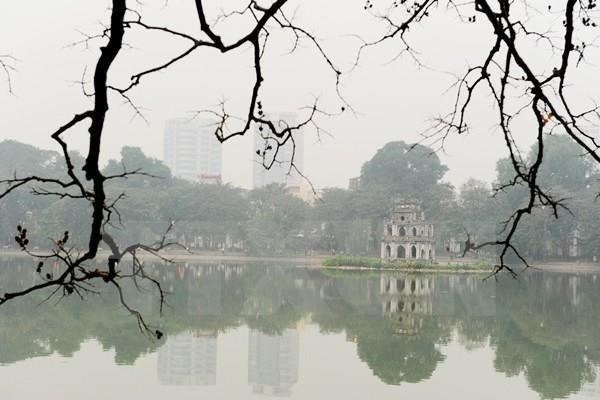 A view of Hoan Kiem Lake in Hanoi
Running fromOctober 21-28, JATA 2019 is a chance for Hanoi to introduce its latest tourismproducts and services to Japanese travel firms and tourists, and seekpartnership with management agencies, associations and travel companies ofJapan, thus drawing more Japanese visitors.
The HPA booth,themed "Hanoi – a safe, friendly, high quality and attractive touristdestination," will highlight the culture and tourism potential of Hanoi andVietnam, along with main tourism products of the city such as the Hoan KiemLake – Old Quarter pedestrian streets, trade village tourism and eco-tourism.
Products oflocalities partnering with Hanoi will be introduced, along with major tourismevents in Hanoi, such as the F1 grand prix in April 2020 and SEA Games 2021.
Artists from theThang Long puppetry theatre will also perform during the exhibition. The HPAdelegation will work with the Vietnamese Embassy, the Japanese TourismAssociation and the local government of Osaka to promote tourism in thecountry.
Statistics from theHanoi Department of Tourism, in 2018, the capital city welcomed nearly 304,000Japanese tourists, a surge of 105 percent year on year./.VNA

The US Cable News Network (CNN) has conducted an estimated 703 broadcasts promoting Vietnamese capital city of Hanoi from June 3 to August 31, reported the Hanoi Department of Tourism.  

Just two weeks since our first visit to Tam Vi – a restaurant dedicated to the authentic home-cooked style of Northern Vietnam, especially old Hanoi – we came back for the second time.

Annually, in late October, Hanoians begin to look forward to "rươi" - one kind of ragworm which can please the pickiest tongues.