HCM City has been named among the 15 most vegan-friendly cities in the world, according to a list released by Livekindly.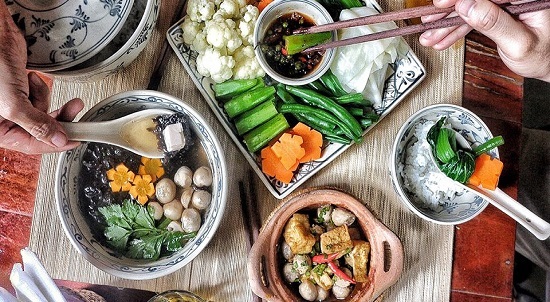 "Ho Chi Minh City is a Vietnamese jewel; it's busy, it's bustling, it's full of history, and you guessed it, its vegan scene isn't half bad either. There aren't many things to keep you away from Ho Chi Minh City," Livekindly wrote.
Livekindly advises travelers that if you do decide to visit Ho Chi Minh City, try one of these five top restaurants, including the Organick House - a veggie restaurant serving a number of vegan dishes and a variety of smoothies and juices; Hum Vegetarian - the veggie chain has a few locations across the city. It offers healthy plant-based dishes and raw vegan options; Veggie Saigon - a restaurant serving vegan and vegetarian traditional Vietnamese dishes, including seaweed spring rolls, etc.
New York City tops the list, followed by Bristol, London, Berlin, Los Angeles, Chiang Mai, Tel Aviv, Melbourne, Chennai, Portland, Budapest, Ho Chi Minh City, etc.
Earlier, Ho Chi Minh City has been named among the 15 best place for vegan travel, according to a list released by inews.co.uk, a British newspaper owned and published by Johnston Press.
According to the website, vegan fare in Vietnam needs not being watery noodle soup with a few token vegetables thrown in. While it can be a challenge to sidestep fish or meat broths Saigon has an array of vegan restaurants to keep you occupied.
"Roasted meaty options at Ngoc Tho are convincing and the well concealed Bong Sung welcomes you with jugs of bright fruit juice and superb vegetable dishes. For something quick, try the vegan banh mi at Chan Nhu II. Out of town, the riverside Villa Song crafts exquisite vegan dishes in their upscale Bistro Song Vie," inews.co.uk wrote.
In 2018, Ho Chi Minh City welcomed 36.5 million visitors, including 7.5 million foreigners, a year-on-year rise of 17.83%. The city aims to serve 8.5 foreign visitors in 2019, up 14% against the previous year. Hanoitimes