In the third lunar month every year (around late March and early April), ngo dong, or Chinese parasol trees, are in full bloom throughout the Imperial City of Hue, Thua Thien-Hue Province.
 In the 19th century, King Minh Mang (1820-1841) of the Nguyen Dynasty brought parasol seeds from China to plant around Can Chanh Palace and other important spots in the citadel. The king hoped that he would soon have a prince when planting these trees. Vietnamese then believed when a phoenix perched on a parasol tree, a prince would be born.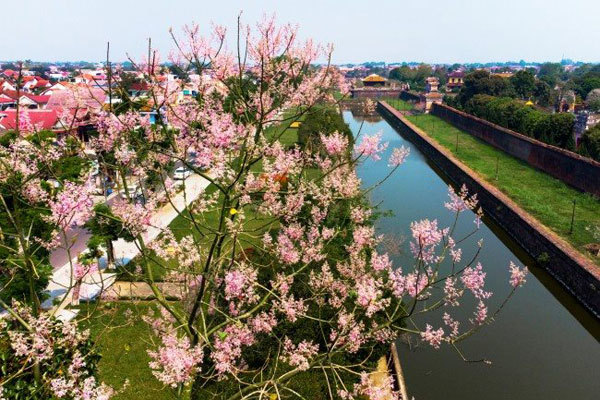 Parasol flowers in full bloom overlooks the citadel's entrance – Photo: Hieu Truong
This year, visitors can contemplate the pink flowers as this tourist attraction has been opened again after its temporarily closure because of Covid-19.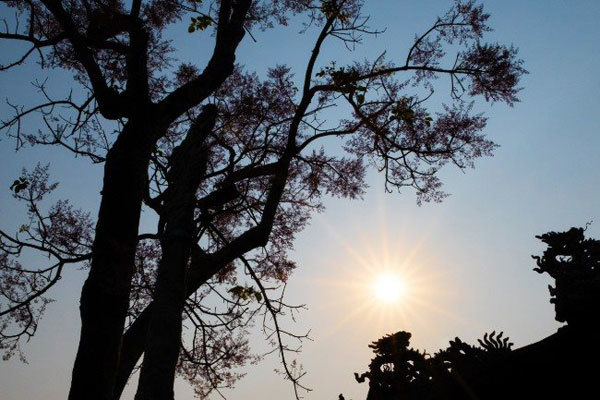 The sun shines on a parasol tree.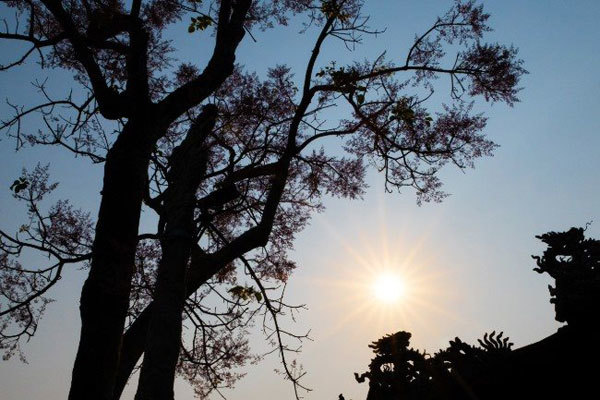 A closer look of Chinese parasol tree, known in Vietnam as ngo dong.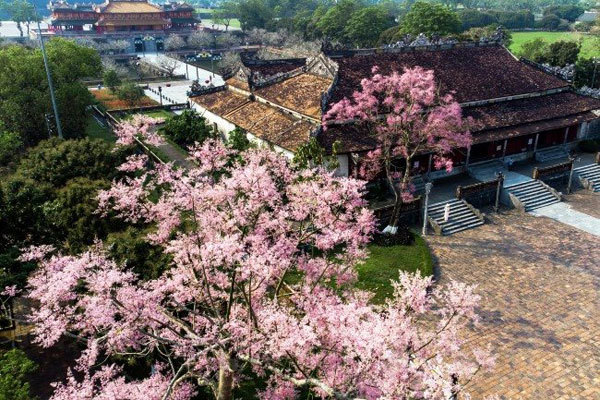 Parasol trees in Thai Hoa Palace.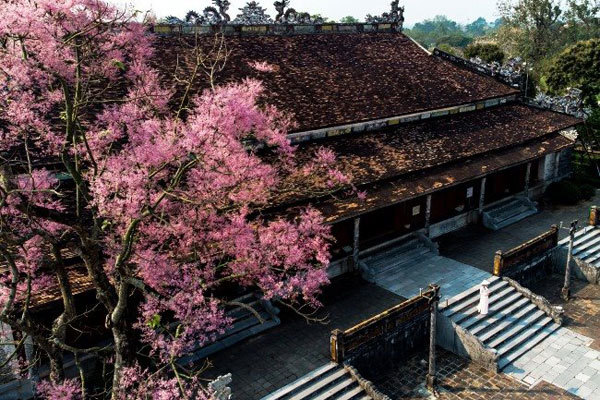 A lady in white ao dai under the shadow of a parasol tree.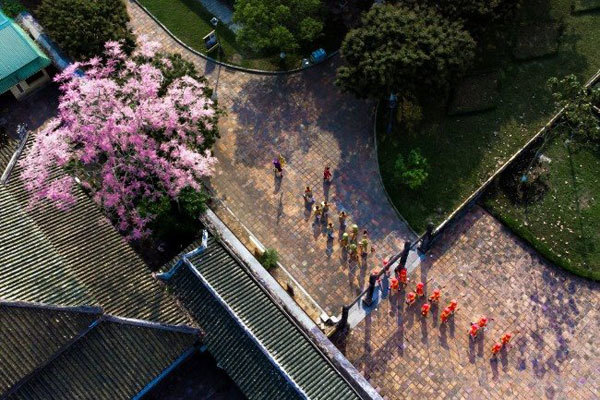 A procession near a parasol tree.
SGT

Each May the city of Hue located in the central province of Thua Thien-Hue appears magnificent as a variety of different types of flowers emerge in full bloom, marking the arrival of summer.