The Korean Tourism Organisation (KTO) will host the Korean Tourism and Culture Festival in Ho Chi Minh City on September 28 and 29.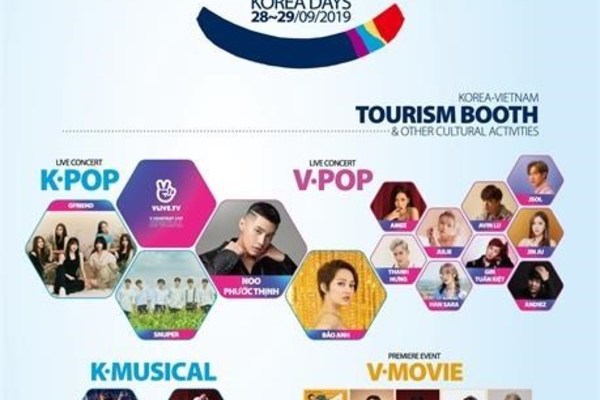 Poster of the event (Photo courtesy of organisers)
Vietnamese and Korean firms will participate in the two-day event at Nguyen Hue walking street in the city downtown.
Thirty pavilions at the festival will feature various themes from K-Style to popular tourist attractions in South Korea.
Visitors will have chances to try traditional Korean garments, make decorative items and join music and art performances of famous Vietnamese and Korean artists.
Singers and bands like Noo Phuoc Thinh, Gfriend and Snuper will perform at the event's opening ceremony.
Heads of KTO offices in six Southeast Asian countries will discuss tourism source markets in Southeast Asia at a conference held during the festival.
Last year South Korea received more than 460,000 visitors from Vietnam, up 30 percent year-on-year.
As of September this year, the number was up 25 percent year-on-year to more than 409,000, and is expected to exceed 585,000 during the full year.
Le Ha

Solo tourism allows travelers to choose itineraries and destinations without being bound by extended schedules or escorts.

The film set for Kong: Skull Island will be removed out of Trang An tourist site in the northern province of Ninh Binh.