Hai Hau - a coastal district in Nam Dinh Province - boasts a 32-kilometer coastline, which provides livelihood for the majority of local households.
When the sun beams its first rays, fishing boats with their fresh catches of seafood return to a beach in the district's Hai Ly Commune. The time the boats come ashore is also the start of the local seafood market. The market at dawn becomes crowded in no time. Fresh fishes, shrimps, crabs, etc. are displayed on the beach so that local buyers as well as travelers can choose what best pleases them.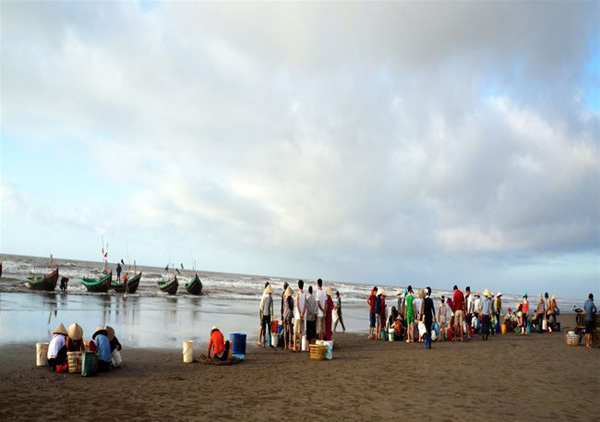 A panoramic view of the seafood market. – Photos: Hai Duong/SGT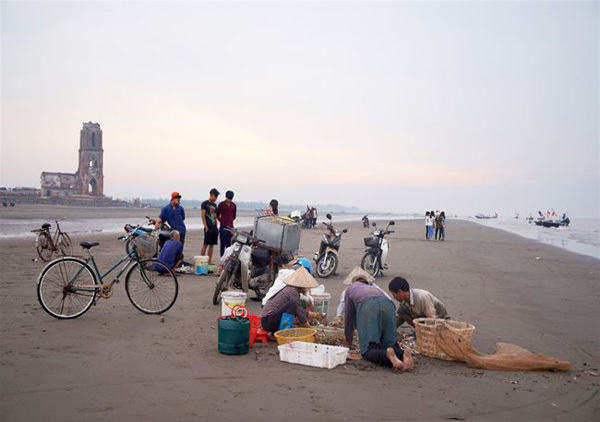 The market attracts many local buyers. On the background is the remnants of a ruined church-a popular tourist site in Nam Dinh.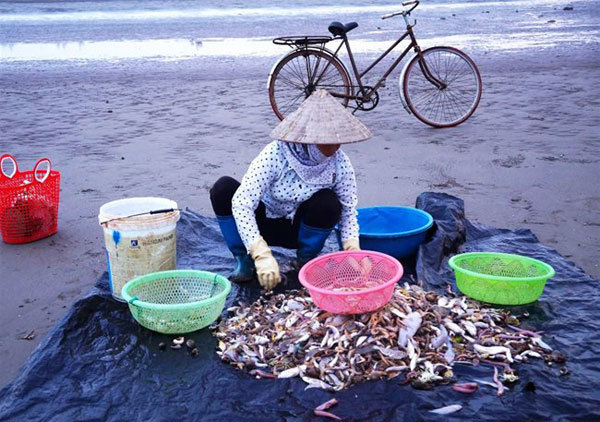 Fresh fishes wait for buyers.
Locals collect scallops on the beach in the morning.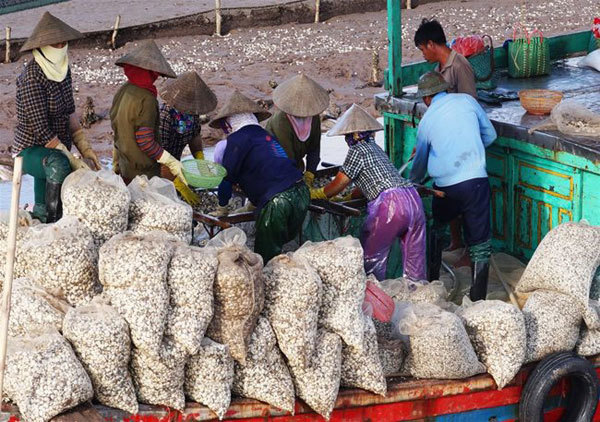 Baskets full of scallops.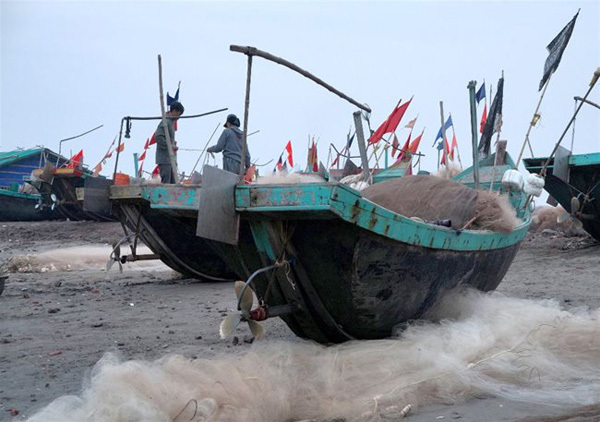 The boats from a fishing trip.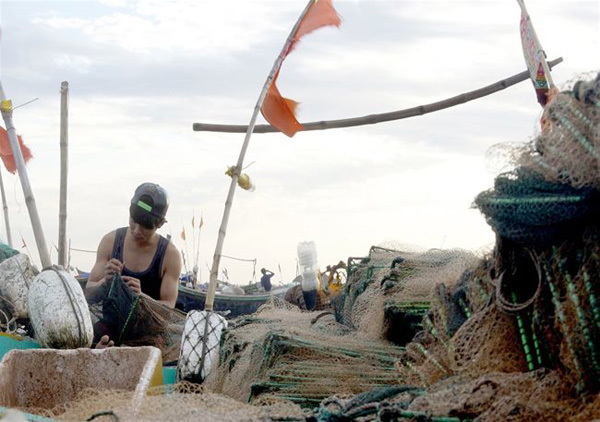 A fisherman is mending his nets to be ready for the next catches.
Hai Duong (SGT)

A desolate church in Van Ly commune, Hai Hau district, in Nam Dinh province still attracts many tourists and photographers as it is a beautiful spot where the sky, sea, sun, wind and sand converge.

Visiting the coastal areas of Thai Binh and Nam Dinh provinces in the early morning, it is impressive to learn about the lives of the local fishermen there.