The Putaleng Peak in Tam Duong District, Lai Chau Province, is named among the top-three roofs of Indochina.
Its height is 3,049 meters, after only the Fasipan Peak (3,143 meters) and the Pusilung Peak (3,083 meters). The peak boasts sea of clouds and flowers blooming all year round.
On the way to the peak, travelers will be enchanted by vast primary forests with age-old trees, do quyen (Rhododendron) flowers and maple trees.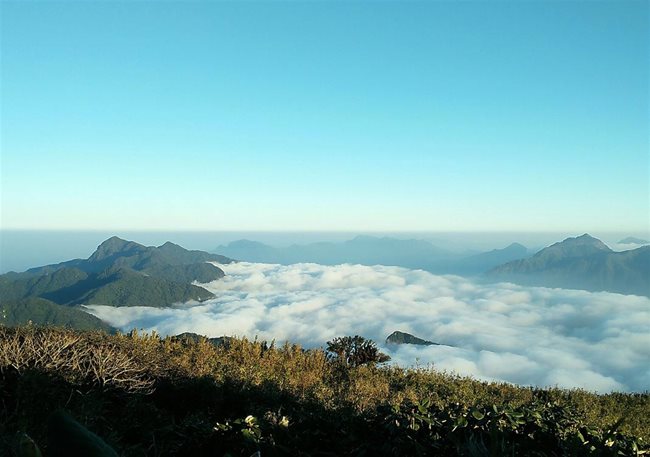 Sea of clouds on the Putaleng Peak - PHOTOS: HAI DUONG & PAO GIANG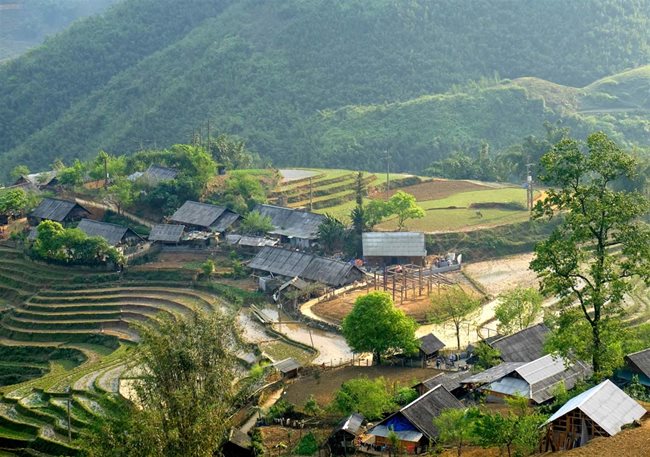 A Mong ethnic people's village at the foot of Putaleng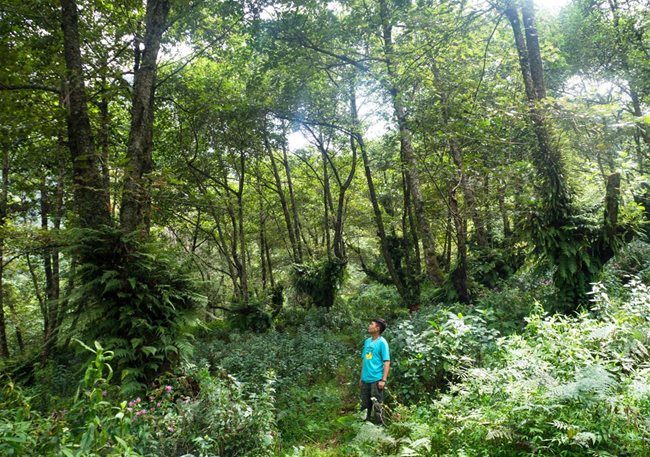 A corner of a vast primary forest along the path leading to the peak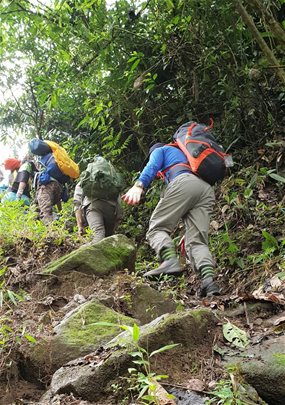 Trekkers are on their way to conquering the Putaleng Peak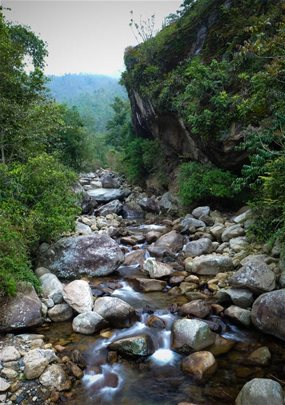 A rocky stream along the path
A traveler poses for a photo with pink do quyen flowers in full bloom
Hai Duong & Pao Giang (SGT)

The Putaleng Open Paragliding Tournament (Putaleng XC open 2020) held in Lai Chau Province attracted many pilots. The competitions offered impressive moments to both locals and visitors.

The northern mountainous province of Cao Bang possesses a magical beauty that few places have. In winter, the forests in the locality with many vibrant colours give off an extraordinary beauty.