A male tour guide in the central province of Quang Nam has been fired for spitting on a foreign traveller.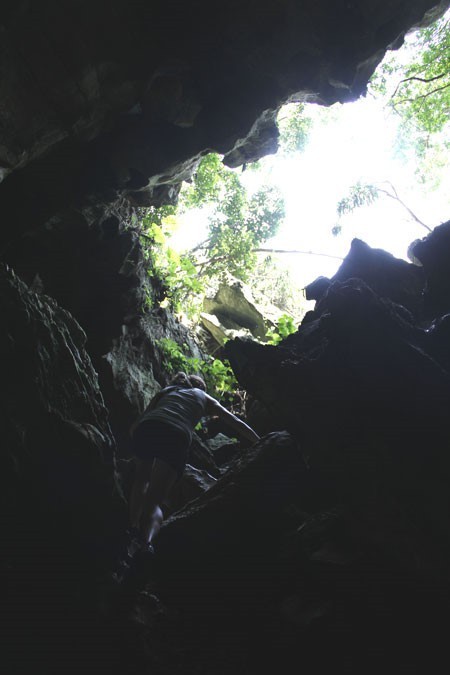 The area when the case happened
The incident occurred at around 10 am on Tuesday when the 35-year old tour guide from Viet Adventures Company was instructing three female tourists on how to hang on to a jute rope to go to Van Thong Cave on Ngu Hanh Son Moutain in Danang City. 
When the climbing was finished, the tour guide took the rope back. While he was doing so, a foreign tourist who was standing in Van Thong Cave suddenly pulled the rope, causing the tour guide to fall on his back.
Then the tour guide felt extremely angry and spat into a group of 20 people standing down in the cave. The saliva hit into the foreigner who pulled the rope.
The case was filmed by another visitor and then posted a Facebook group on Danang's urban management.
The company sent a letter to apologise to the tourists and the management board of Ngu Hanh Son Mountain.
The firm has also dismissed the tour guide.
Nguoilaodong/Dtinews