UNESCO recognised Trang An Landscapes complex in Ninh Binh province welcomed over 5.2 million visitors, including 502,000 foreigners in August alone, earning over VND2 trillion (nearly $100 million).
Located about 90km south of Hanoi, Ninh Binh is known as "Ha Long Bay on Land", given its limestone mountains rising out of paddy fields.
The most famous local attraction is the Trang An Landscape Complex, which has been expanded over recent years and gained popularity for its green fields, mountains, caves and forests.
The province has been listed as one of the 50 best spots to visit in 2018 by US travel site Insider.
Together with other famous sites in the province such as Tam Coc Grottos and Van Long Lagoon, the Trang An Landscape Complex was also used as a location for the movie Kong: Skull Island, one of the biggest Hollywood blockbusters of 2017.
The locations opened to tourists last April.
Ninh Bình welcomed over 7 million visitors last year, up nearly 10 per cent against 2016, of which international visitors were nearly 860,000.
The Tràng An tourism complex has a total of 40 tourism spots of historical, cultural, art and natural vestiges including 20 recognised as national heritages.
In 2014, it was officially recognised as a mixed cultural and natural heritage by UNESCO thanks to its outstandingly natural & cultural values.
In UNESCO's words, "Trang An is a resplendent complex of limestone karst peaks which are permeated with valleys, including submerged ones, and surrounded by steep, almost vertical cliffs", nestling on the southern shore of the Red River Delta.
Archaeological traces of human activity dating back thousands of years have been found within the complex.
The Trang An Complex boasts several nationally recognised sites like the Trang An ecotourism site and Hoa Lu, Viet Nam's capital in the 10th and 11th centuries.
The area also has many temples, pagodas, paddy fields, villages and other sacred sites.
It is home to about 500 flora species, 73 species of birds and 41 species of other animals and has a diverse ecosystem.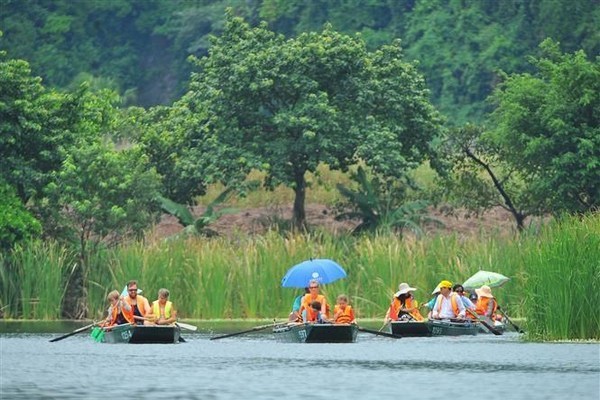 Trang An Landscape Complex covers an area of 6,172ha in districts of Hoa Lu, Gia Vien, Nho Quan, Tam Diep Town and Ninh Binh City, about 90km to the south-east of Ha Noi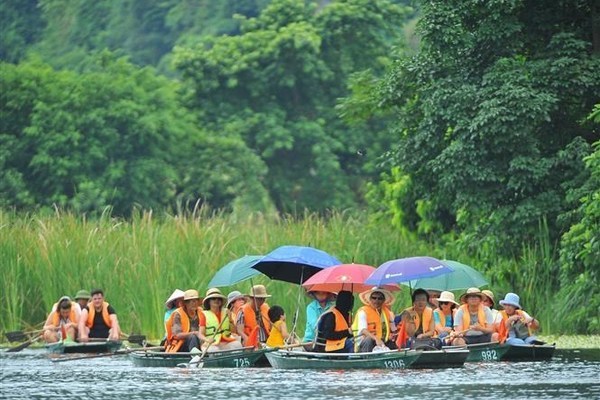 As a mixed cultural and natural property, Trang An Landscape Complex includes Hoa Lu Ancient Citadel Cultural – Historical Area; Trang An – Tam Coc – Bich Dong Scenic Area and Hoa Lu Special-Use Primary Forest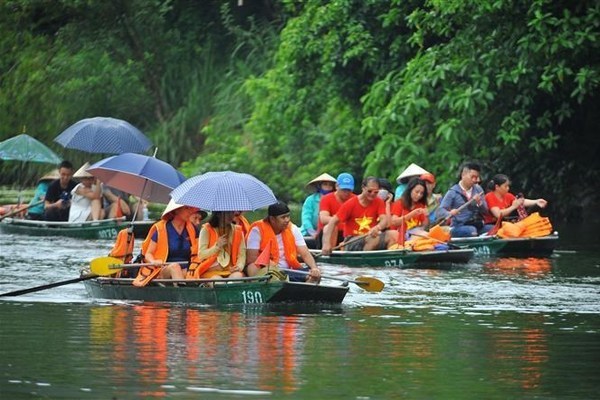 On 23 June 2014, in Doha (Qatar), World Heritage Committee of United Nations Educational, Scientific and Cultural Organization (UNESCO) officially recognized Trang An Landscape Complex as World Cultural and Natural Heritage Site based on three criteria: culture, aestheticism and geology – geomorphology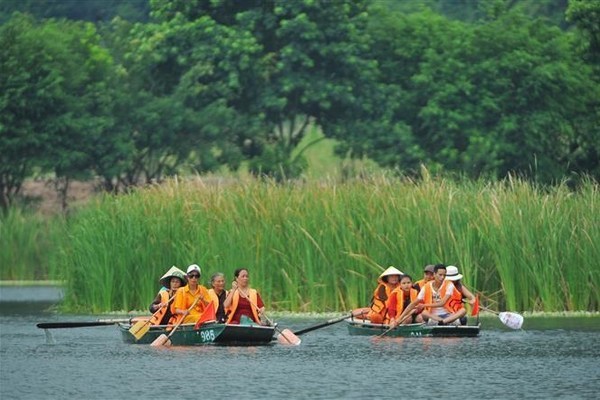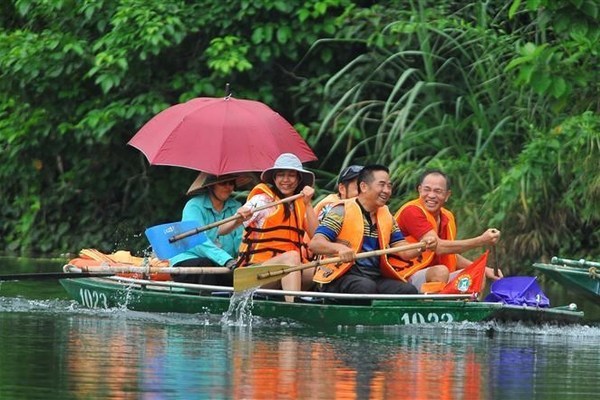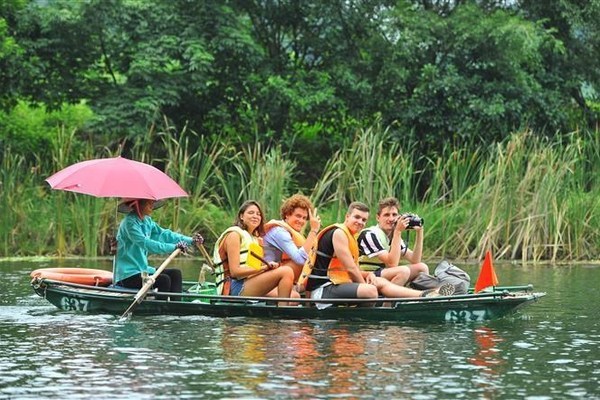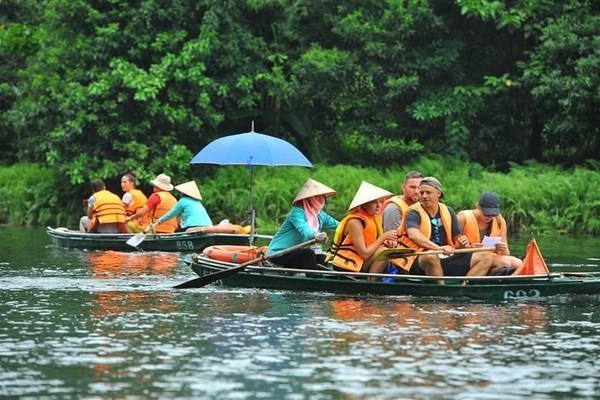 Compiled by Thanh Van
More photos of Trang An
Trang An tourism complex in pictures
Tranquil autumn at Trang An Landscape Complex