Located in Dong Nai Province, Tri An Lake regularly attracts a huge number of visitors and photographers during the green algae season.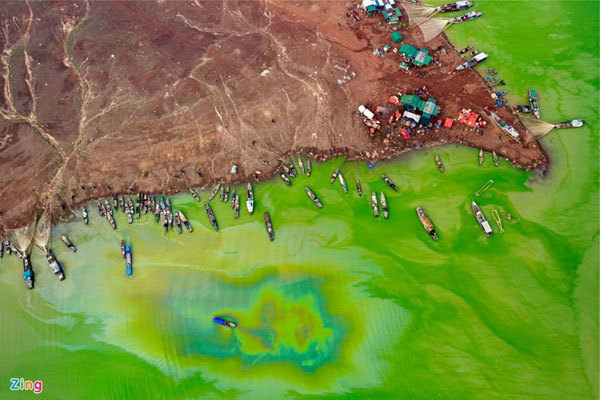 Recent years has seen green algae present in Tri An Lake undergo significant growth.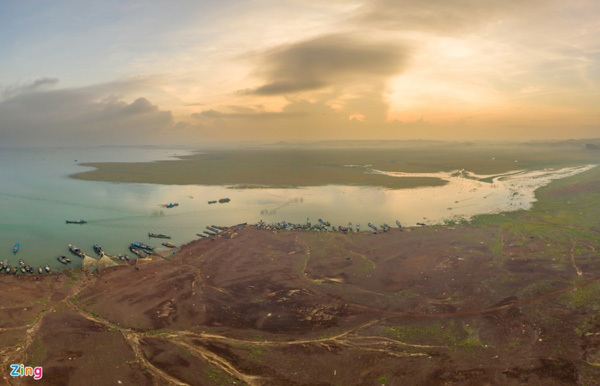 Algae typically appears during the summer months, with visitors able to enjoy its emergence between July and September.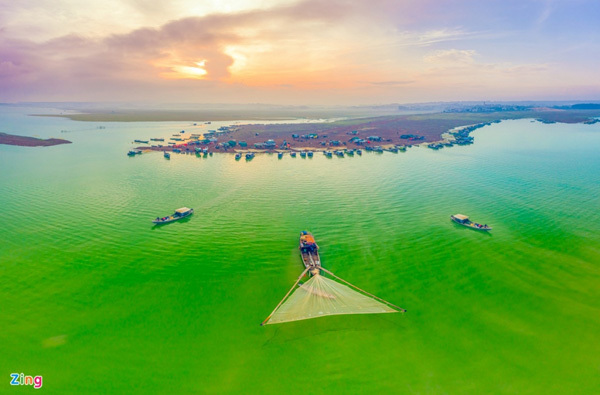 A bird's-eye view captures an amazing image of the lake.
Covering a total area of 323 square kilometres, Tri An Lake was built to store water for the Tri An Hydro-power Plant.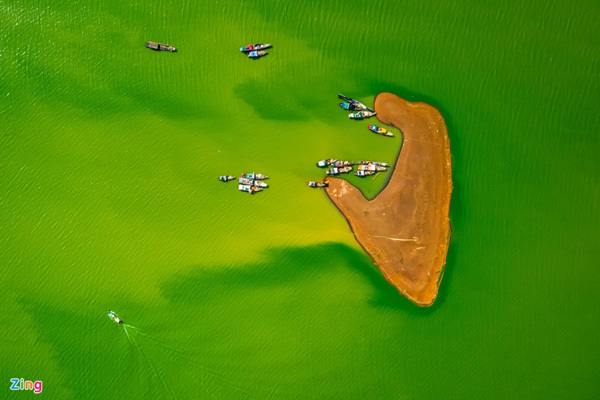 Despite being a man-made lake, the site possesses plenty of natural beauty due to the spectacular effects of the sun, sky, and wind, in addition to the presence of unique green algae.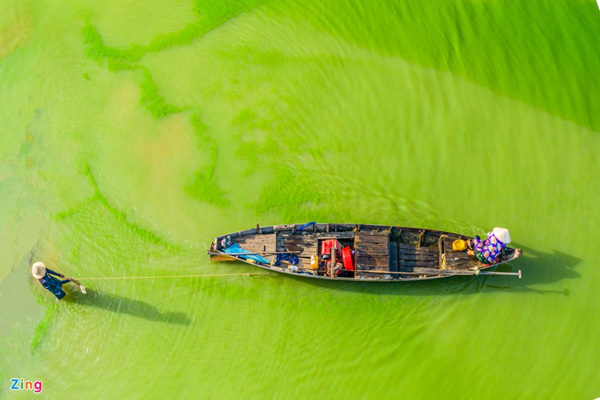 Visitors are able to take a stroll along the shores of the lake and contemplate the lives of local people amid idyllic surroundings as they work on boats.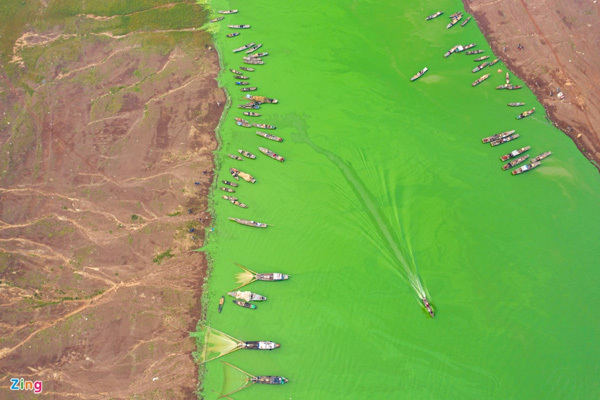 A magnificent aerial view of Tri An Lake.
VOV/Photos: Zing

When Nguyen Van Long was 26 years old, he moved to Nam Bau Islet in the middle of a lake in the southern province of Dong Nai. Nothing unusual about that, but at the time he was the only person there. 

With Vietnam boasting many pristine lakes that feature untouched scenery, there are plenty of great suggestions of famous lakes for people to take trips to.