Located under Rach Mieu bridge, Lan islet and Quy islet emerge as two green oases on Tien river. This is an attractive tourist destination in southern Tien Giang and Ben Tre provinces.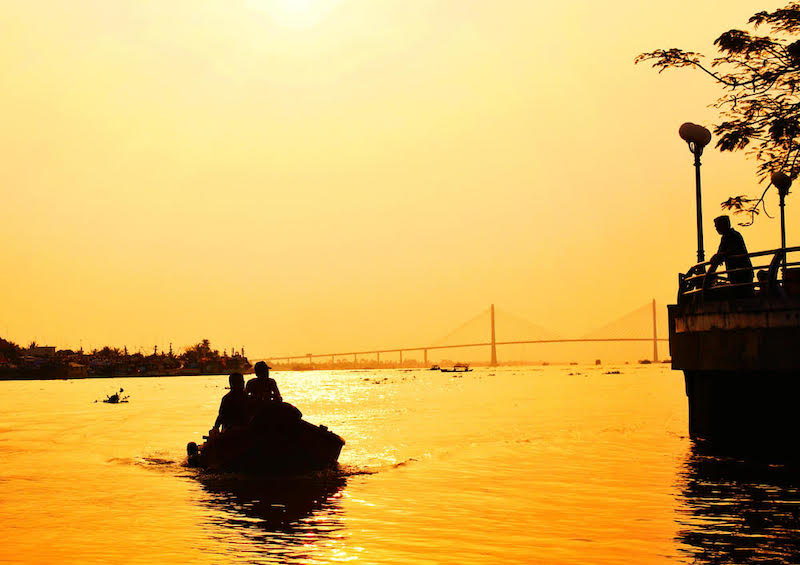 Tan Long wharf in My Tho city is the starting wharf of the river cruise for both provinces, tourists can buy tours from the onshore tourism companies or negotiate with boat owners at the wharf.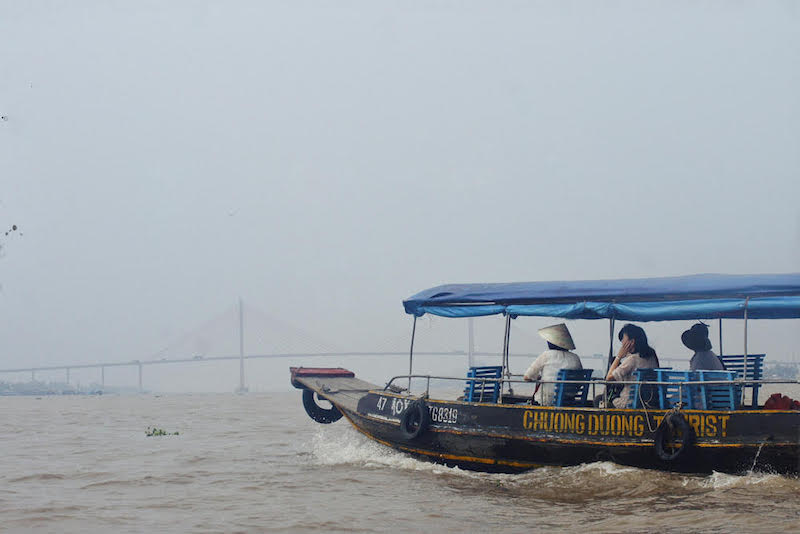 Despite belonging to two different provinces , Lan and Quy are geographically location located right next to each other, at the foot of Rach Mieu bridge. Rach Mieu Bridge today is the boundary dividing the two provinces of Ben Tre and Tien Giang.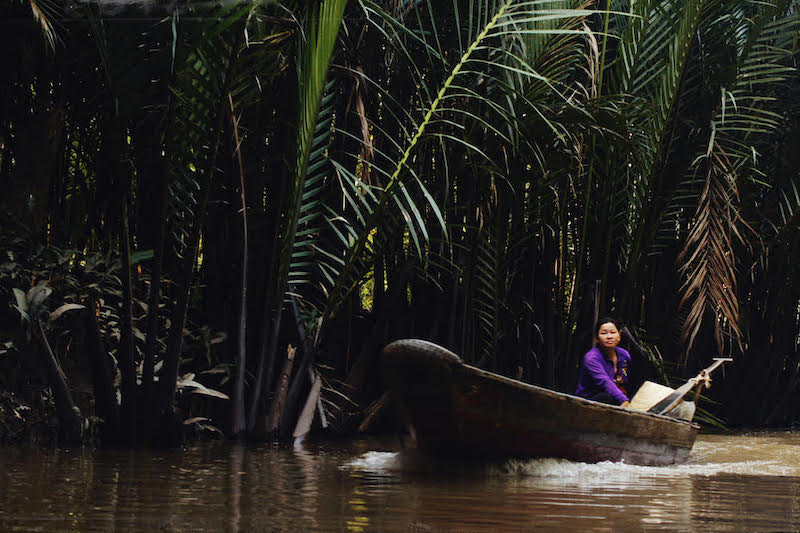 Looking down from Rach Mieu Bridge, tourists can see four huge dunes like four green oases at the same time. Lan islet or Thoi Son islet, is the largest of its kind on the Tien River. This place has become a popular tourist destination with a variety of services.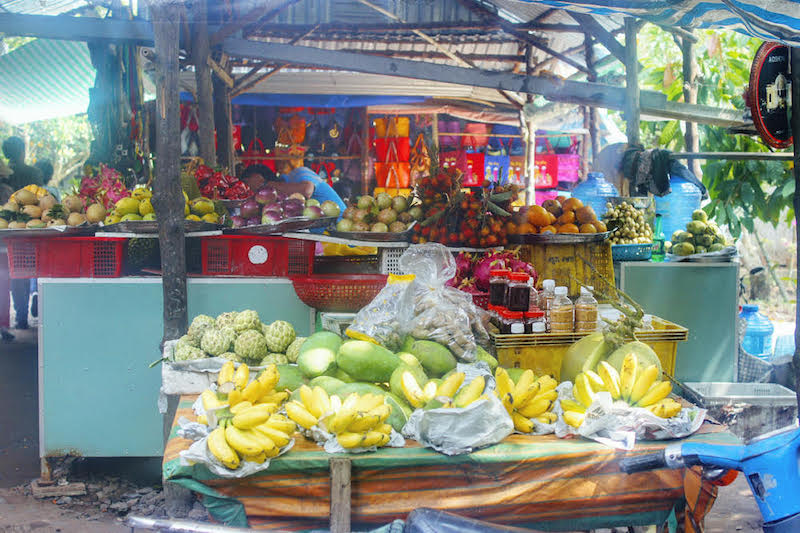 Local people have promoted products for visitors with free enjoyment. Lan islet is also famous for its drink made from tea combined with farmed honey.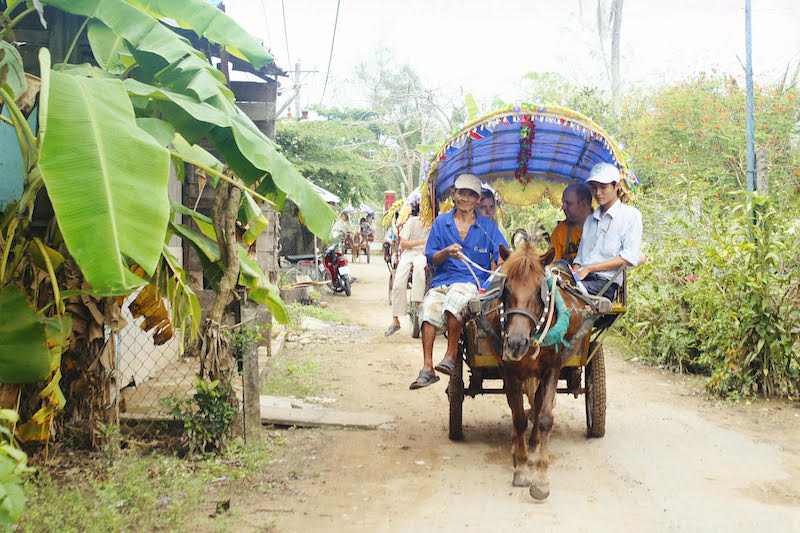 Tourists can also travel by horse carriage, an experience only found in Lan islet.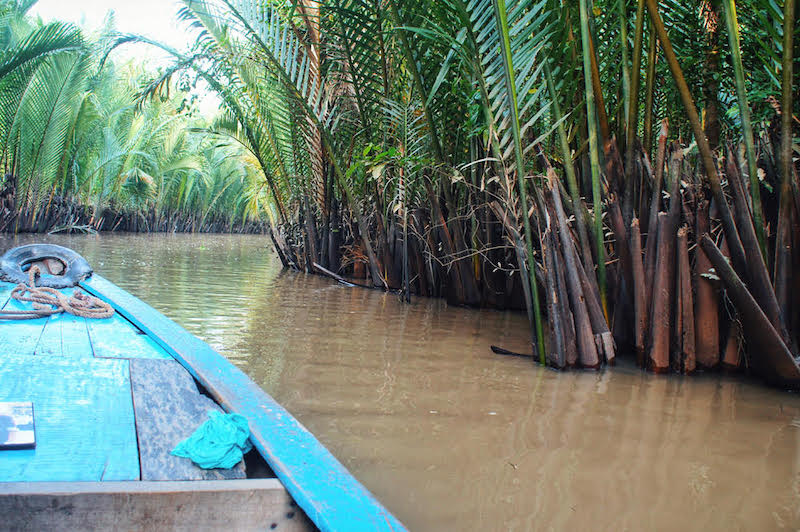 But the most attractive thing for visitors is travelling by boat through the intricate canals, under the green foliage of the nipa palm forest. Covering a area of nearly 200 hectares in area of two communes Tan Thanh and Quoi Son, Quy islet is located in Chau Thanh district, Ben Tre province.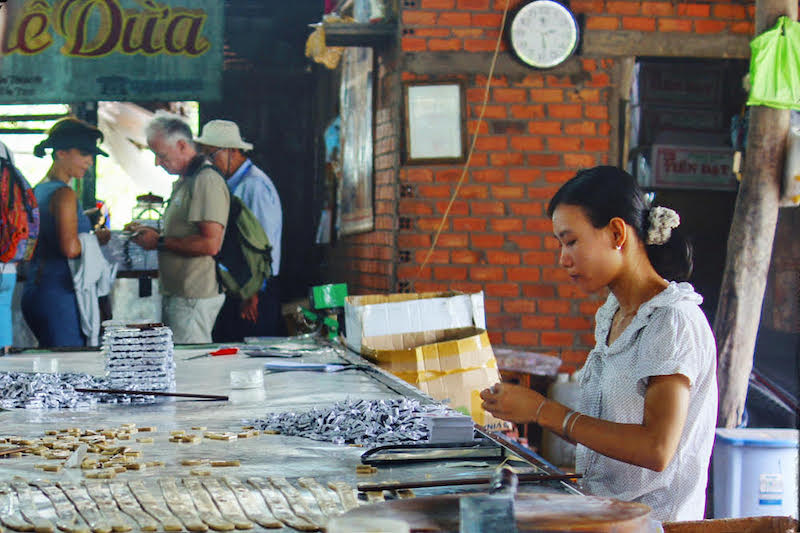 Almost all famous products here are related to coconut such as coconut candy, and handicrafts.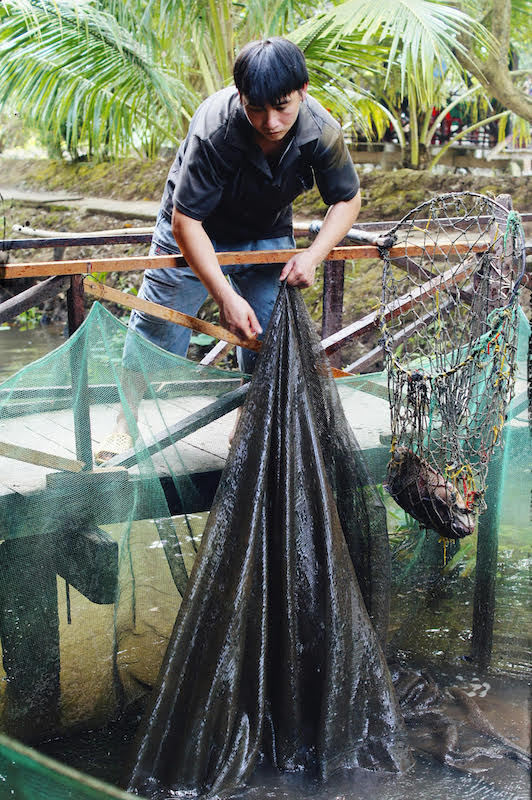 The alluvial deposits are fertile so the cuisine from seafood sources in Quy is also very diverse and unique. Tourists can also have the opportunity to enjoy catfish, giant crayfish, grilled chicken, and many coconut related dishes.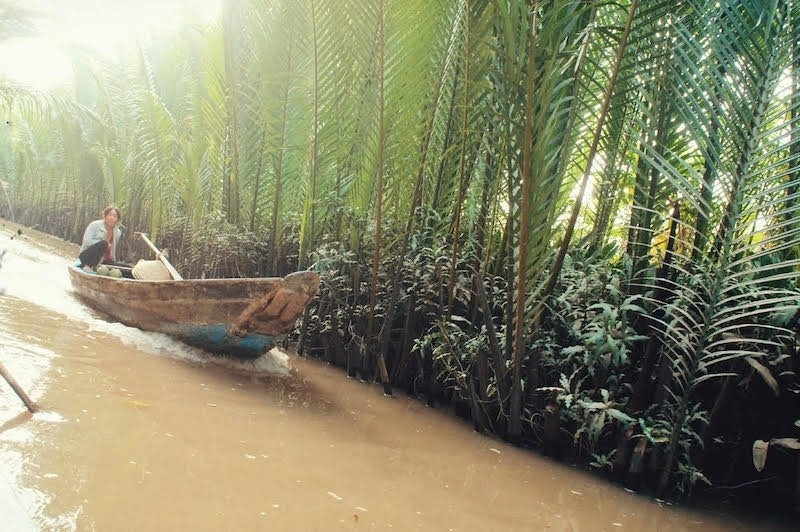 Lan islet is in My Tho city of Tien Giang province and Quy islet is in Chau Thanh district of Ben Tre province.
Ha Du
Nhan Dan

Thoi Son islet, located in the Thoi Son commune, My Tho city, Tien Giang province, has attracted hundreds of thousand visitors every year to enjoy and experience the culture of Vietnam.

Hon Do coral island in Ninh Hai district, Ninh Thuan province has a pristine beauty with coral reef formed by volcanic activities. It is now a new destination for tourists during summer holiday.