Two waterfalls in Vietnam were recently named in the list of the world's 14 most charming waterfalls by US Microsoft's news website MSN.
Imposing beauty of Ban Gioc Waterfall
The rice harvest season at Ban Gioc Waterfall
Ban Gioc Waterfall - Natural masterpiece in Southeast Asia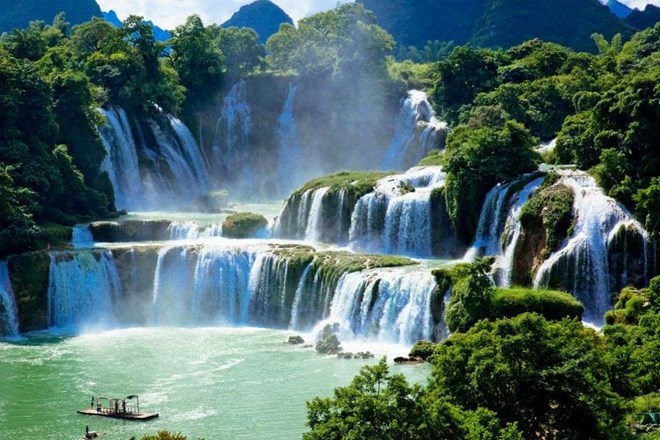 Ban Gioc Waterfall in Cao Bang province (Photo: www.msn.com)
The first is Ban Gioc Waterfall in the northern mountainous province of Cao Bang. MSN referred to the waterfall as a paradise on Earth.
"Forget a blue drop against grey rocks, this waterfall is surrounded by bamboo groves and splashes over limestone rocks into a jade-colored natural pool. You can even take a dip in the pool", it wrote.
Meanwhile, Dambri Waterfall, situated between Ho Chi Minh City and Bao Loc, the Central Highland province of Lam Dong, is definitely worth a visit, MSN said.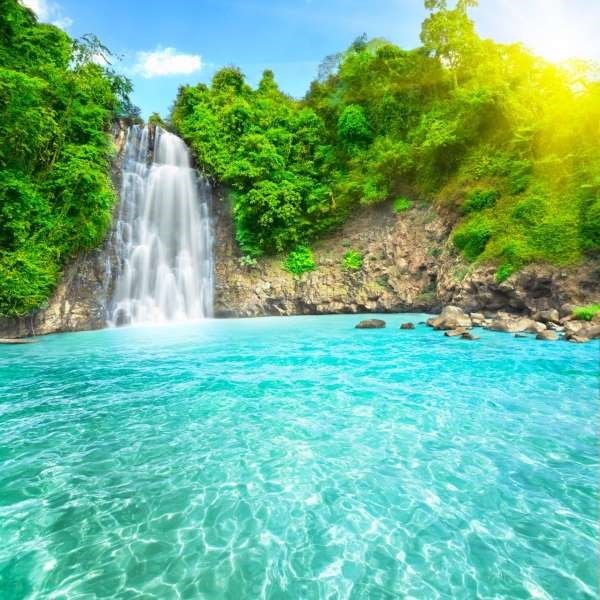 Dambri waterfall (Photo: www.msn.com)
It continued that the waterfall is frequented by both locals and tourists, and is one of the most accessible in the country, with a cable car and walkways. It is easy to overlook the surrounding restaurants and swan boats, as the pounding water and rising mists are impressive on their own.
Other waterfalls that made the list included Iguazu Falls, shared by Brazil, Argentina and Paraguay; Manavgat Waterfall in Turkey; Blue Hole (Ocho Rios) in Jamaica; Wallaman Falls in Australia; and Godafoss and Seljalandsfoss in Iceland.
In addition, Victoria Falls in the border between Zimbabwe and Zambia; Niagara Falls in Canada and US; Yosemite Falls in the US; Dudhsagar Falls in India and Yumbilla Falls in Peru were named.-VNA